What folks are saying about
working with Rachel...
---
I was struggling and alone when I began this program. I was in an unhealthy relationship and my PTSD symptoms were taking over my life making it hard to function socially. I was a lost soul. Rachel's program found the deep festering wounds inside of me that were the result of years of sexual abuse during my childhood and teen years, cleaned them out and brought a deep healing to me. This group was the first time I ever felt seen, understood and accepted on a deep level. I am now creating healthy relationships for the first time in my life. I'm finally seeing my self-worth and leaving behind the sexual abuse that has colored my whole life up to this point. I never thought I would ever see the light. Thank you Rachel from the bottom of my heart for showing me the way.

~Cindy, Utah
It is never too late to recover from abuse and take charge of your life. I wish I had met Rachel 50 years ago. I am eternally grateful for her wisdom and presence in guiding me safely through this journey. Her positive spirit will live with me for the rest of my days.

~John, California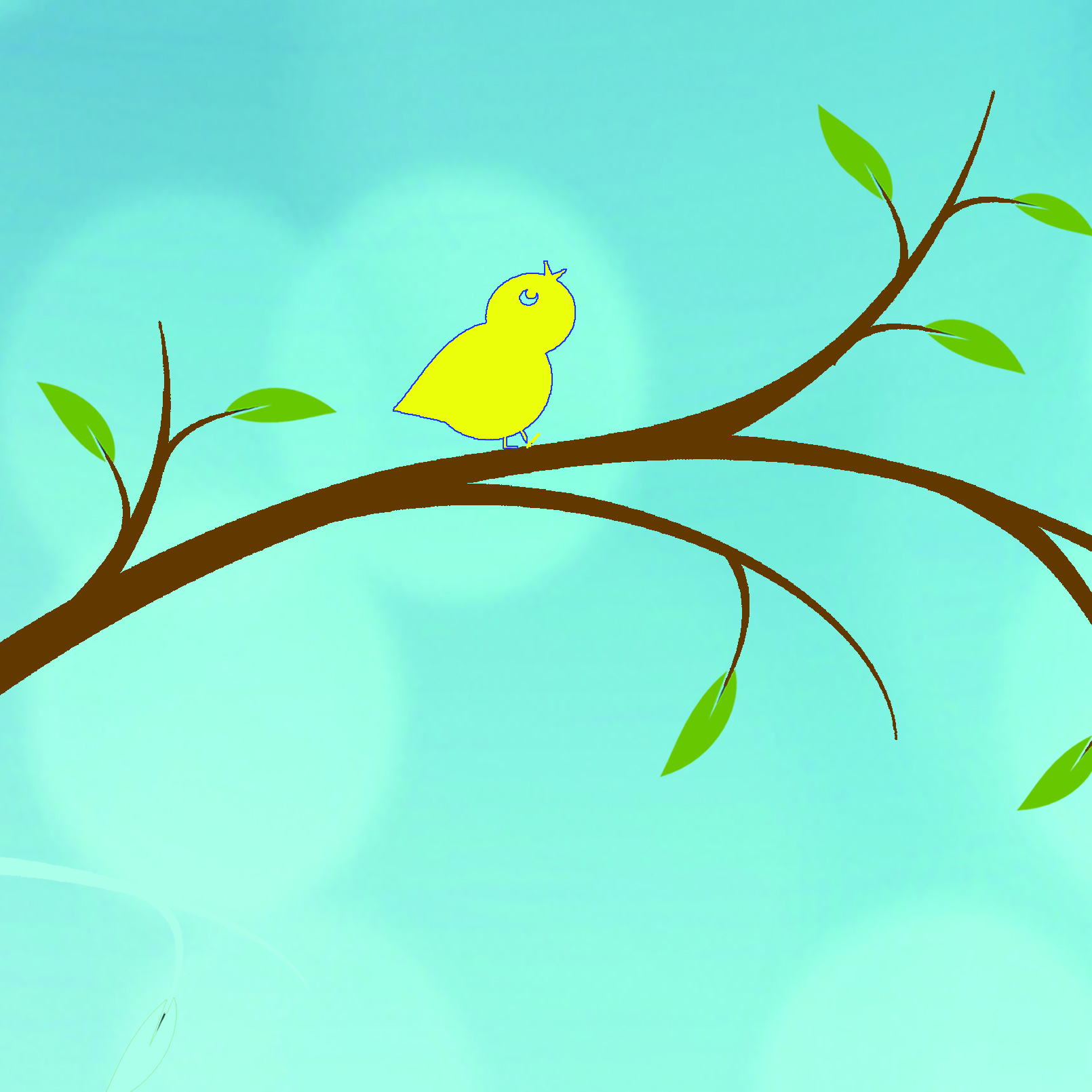 I joined Rachel's group because I was having problems in my marriage and thought that working on my unresolved sexual abuse issues would help. I had done a lot of work on them over the years, but was still getting triggered into painful memories about my childhood as a result of things going on in my marriage. I felt like joining the group was a last-ditch effort to do what I could on MY SIDE to give our marriage a shot at working. Well, I got way more out of the program than healing my childhood sexual abuse issues (of which I was able to do in a way that no one had been able to help me do previously!). I found a new sense of strength, courage, and worthiness that was just what I needed in order to stand up for myself, stop blaming myself for all the issues in my marriage, and separate from my husband, because I finally got strong enough to admit I was not willing, nor did I have to, live with my husband's untreated addiction issues. Because of my reconnection with my own worthiness and deservingness, I did the bravest thing I've ever done, and I told my husband to move out. I feel so liberated and free and whole -- it's amazing! The healing work I did in this program helped me connect with so much self-love and inner strength. I'm so grateful for Rachel's grounded, smart, empathetic, and practical approach to taking this healing journey. It was just what I needed at just the right time in my life and I'm hopeful about my future, which feels incredible.

~Amy, Illinois
Rachel is the best coach I've ever worked with. She has created a program that includes visits, phone calls, emails and support group meetings. For those reasons, I was able to progress through her coaching in a short amount of time. Rachel's insight and expertise didn't miss a beat in my healing process--she always seemed to know what would come up next and exactly how to handle it. My life has been forever changed. Rachel has saved my life!

~Melissa, California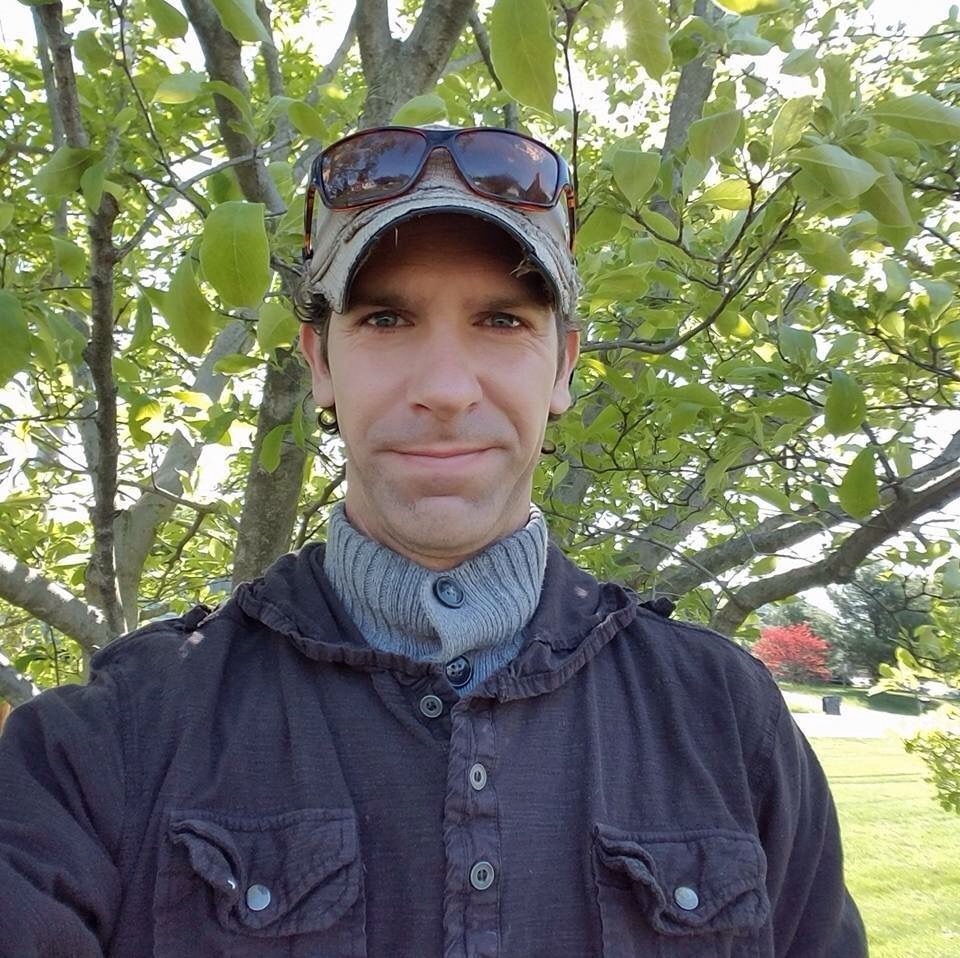 When I heard about the topics which would be covered in the Beyond Surviving course, I felt relieved that someone understood precisely what I was up against in my daily life and was available to help prepare and equip me to walk through it!

~Jediah, Maryland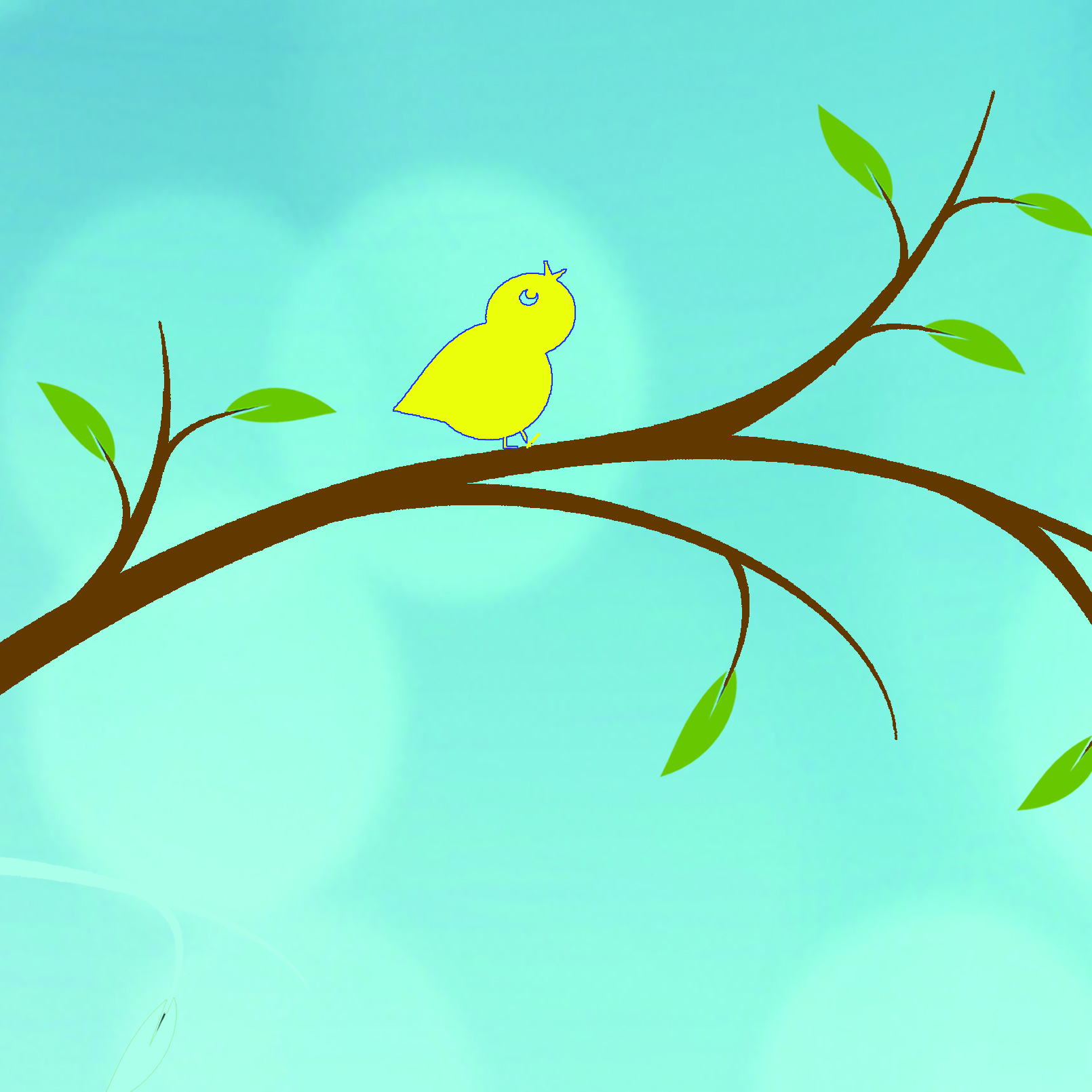 Rachel has been a tremendous help for me over the past few months. I have never had any coaching like this before and it helped me enormously in my healing process. She is very experienced, knows what she is talking about and can beautifully carry everyone (in the group) through their process individually. I feel so grateful for her support, she was there for me 24/7 with great advice and I have the biggest toolkit I can apply directly to my life every day. She rocks!

~Christa, Washington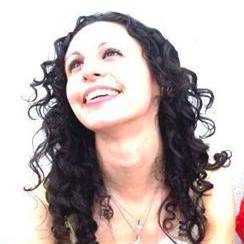 Rachel Grant's program is the best investment I have ever made. I did not anticipate her level of understanding, intuitive nature, or the clear cut nature of the steps she created to move past traumas I had previously thought were just a part of my life I had to accept. Not true!!!! Thank you for creating and sharing this program Rachel!!!!! Your brain is a beautiful gift.

~Sarah, New York
The Beyond Survivor program with Rachel Grant is something special. Rachel's program takes you step by step through your healing journey. As a survivor of many years of sexual abuse, I find it hard sometimes not to see past the effects. As a survivor herself, she has a way of meeting you where you are and joining you in this process. Rachel walked along side me every step of the way. She was able to make me feel special and understood the pain I was going through. I didn't know what to expect when I started. I knew I was well on my way to healing but felt stuck and Rachel helped me move forward with her true caring and wonderful sense of humor. I love that about her. She helped me refocus my sense of purpose and has given me many tools to use along the way. I would recommend her program to anyone seeking healing from sexual abuse. Thank you Rachel for helping me see more clearly my true potential as a survivor of sexual abuse.

~Stanley, New York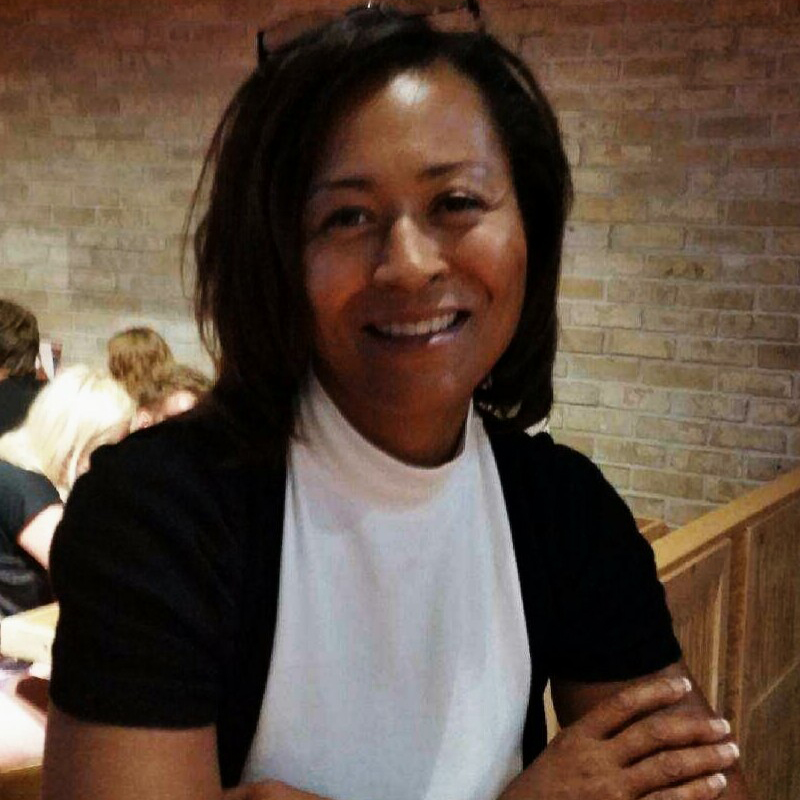 I recommend Beyond Surviving to anyone who struggles daily with challenges as a result of childhood abuse/trauma. Rachel is sincere, available and talks to you with kindness, love and respect. Rachel has helped me move past the place in my life where I was stuck. Once I began to open up, I was able to move forward and now I have accomplished so many goals and feel more like my authentic self. Thank you Rachel!

~Shelly, Arizona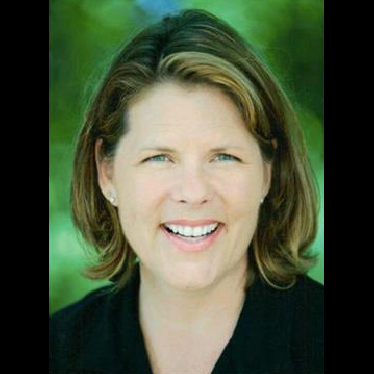 I could tell right off that Rachel was a gifted abuse coach. Her well-thought-out program is evidence of her experience and knowledge. The tools provided allowed me to move into the healing process easily, encouraging valuable insights and best of all - creating transformative outcomes! It was an amazing, worthwhile journey. A journey which led me (back) to myself, my goodness and my power. Life really is trustworthy.

~Elizabeth, Philadelphia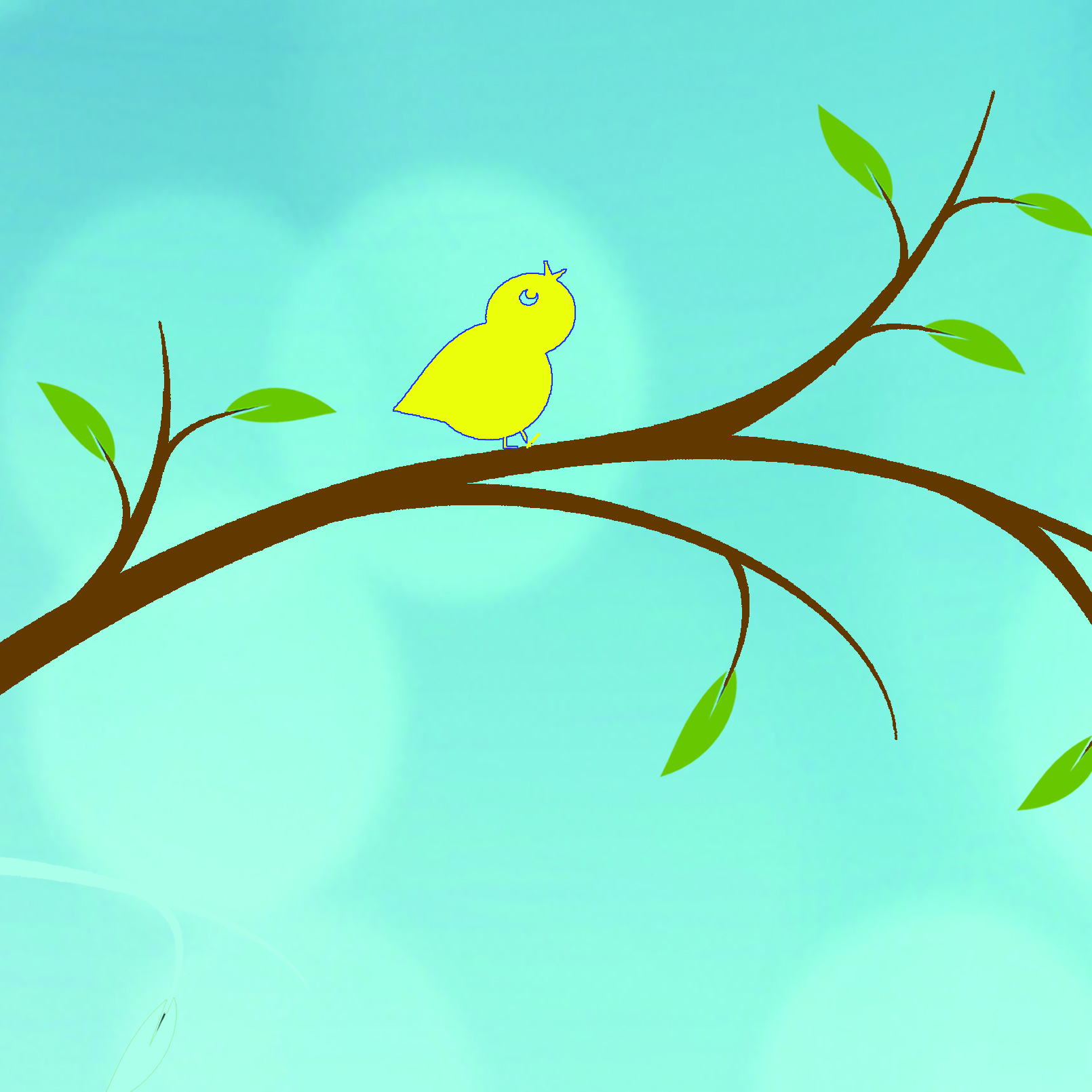 Through her thoughtful, well-structured Beyond Surviving Guidebook and program, Rachel Grant has brought together her research and experience in a truly unique, life-altering methodology. As a coach, Rachel consistently has profound impact in turning a sense of helpless confusion toward an empowering self-understanding. Where therapy has been helpful in the walk, from Rachel I have learned to create new roads for myself.

~Theresa, Ohio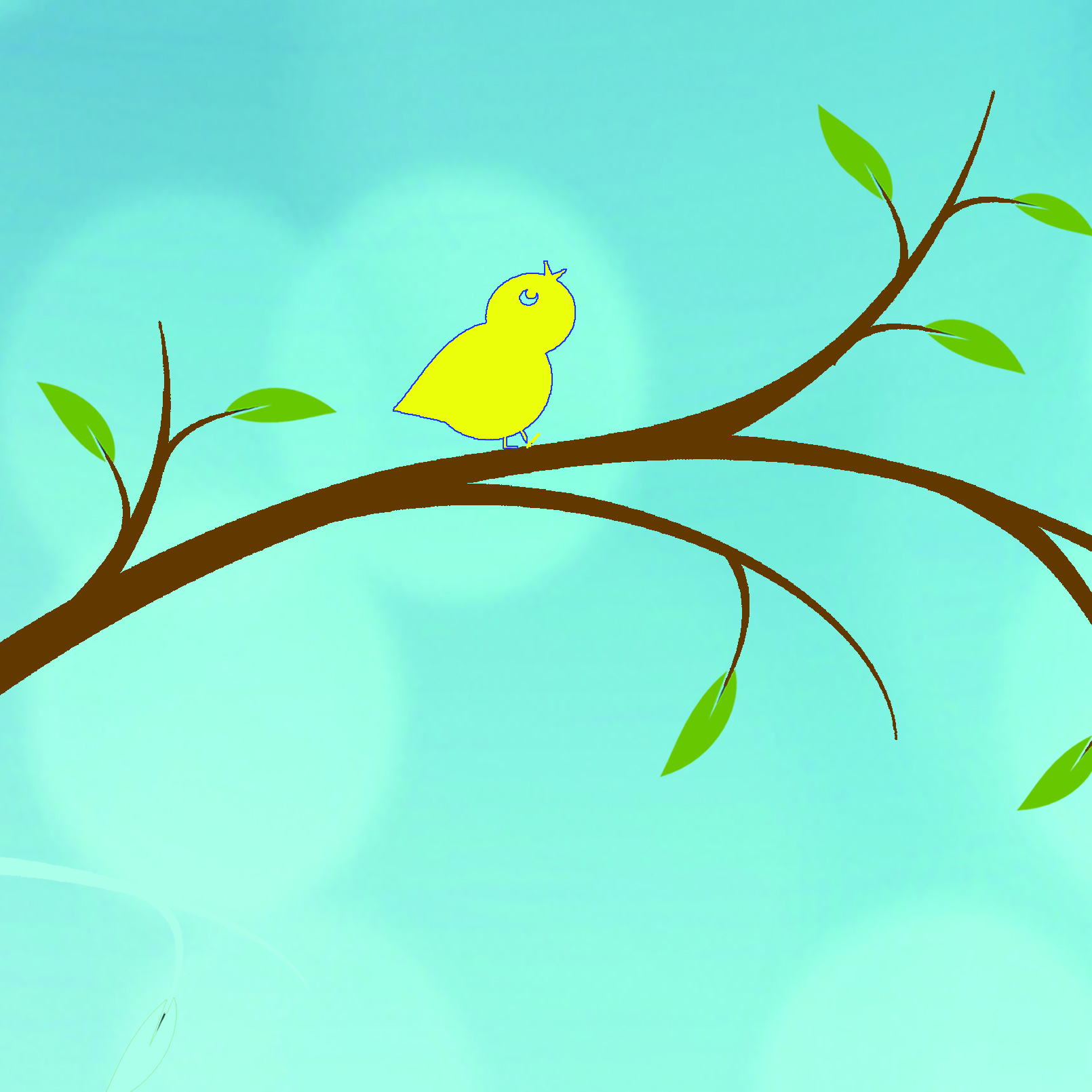 As a SRA survivor with DID and multiple personalities, I didn't believe that Rachel could even help me. On the outside, I was living a pretty functional life so people thought. However, on the inside, I was being ripped apart daily by pain and false beliefs that we were worthless, unlovable broken to pieces and unfixable. My battle with Complex Post Traumatic Stress Disorder came to a head with memories of childhood abuse, and I coped by drinking, cutting and restricting food. In comes our warrior sister Rachel! Let me tell you something about this beautiful soul! For five solid months, I was unable to start the program. Rachel stood by my side keeping in touch by email and asking how she could help. When I had to go see multiple abusers, she was there to help me set up a game plan. Rachel's love for seeing people break free from abuse and compassion goes beyond comprehension! She armed us with a Beyond Surviving manual that highlights her beautiful journey as a survivor backed by cognitive techniques to retrain the brain and a strong sense of humor that made the learning fun at the hardest times.

I walk through life confidently now armed with a handy toolkit of techniques such as positive re-framing and challenging false beliefs to name a few. Through the months of laughter, tears and sharing with Rachel and other beautiful women in this program, we opened the windows to my heart and let the fresh breezes of trust and hope flood in, and I'll never be the same! They all held up a mirror and introduced me to my authentic self, the self that I thought had been destroyed by abuse as I became free from the shackles of pain and shame that held me prisoner my entire life. Though I am still multiple, I am healing and becoming whole, I no longer need the old coping mechanisms to get through life. I'm a Phoenix bird reborn!

Thank you Rachel for the love, support and unfailing compassion during this program. Your humor and personal sharing at deepest levels makes this program such a fulfilling experience. Not only have you been there, but you are in the trenches side by side with us. I can't think of one lesson that isn't my favorite for all the information, love, laughter, and support power packed within. Rachel made the lessons so down to earth with the added humor, and it made the toughest of topics easier to digest. I am so grateful and honored to hold hands in camaraderie with the beautiful souls here and walk this journey with all of you. I'm inspired and so blessed by all of the work we have done with each other and my life will never be the same. We are warriors!

~Kris, New York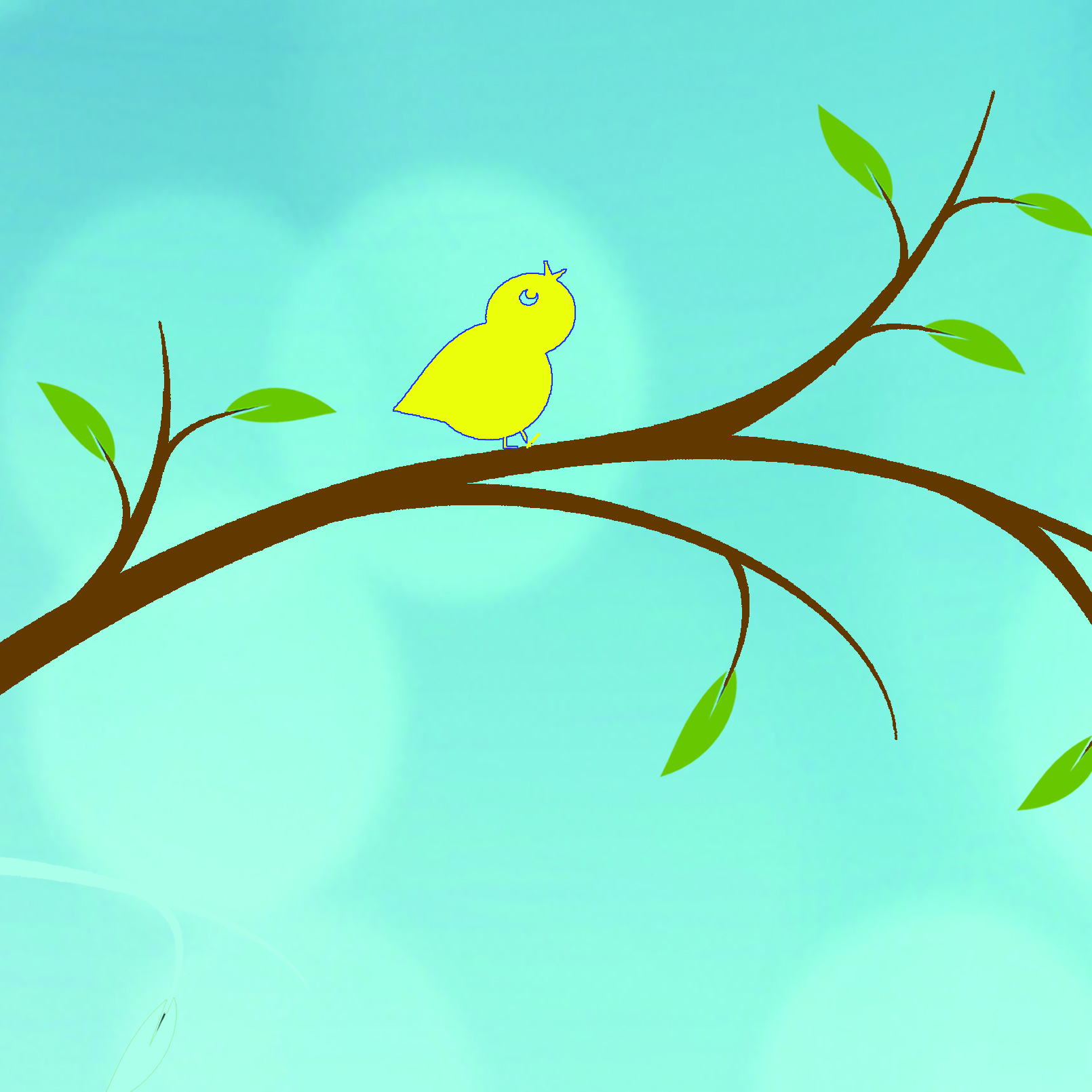 Rachel and her course to go from surviving to thriving are awesome! My work with her and the other members of my small group has boosted me to a new level of self-knowledge, self-acceptance and self-compassion. I give her my highest recommendation and my deepest gratitude.

~Nancy, California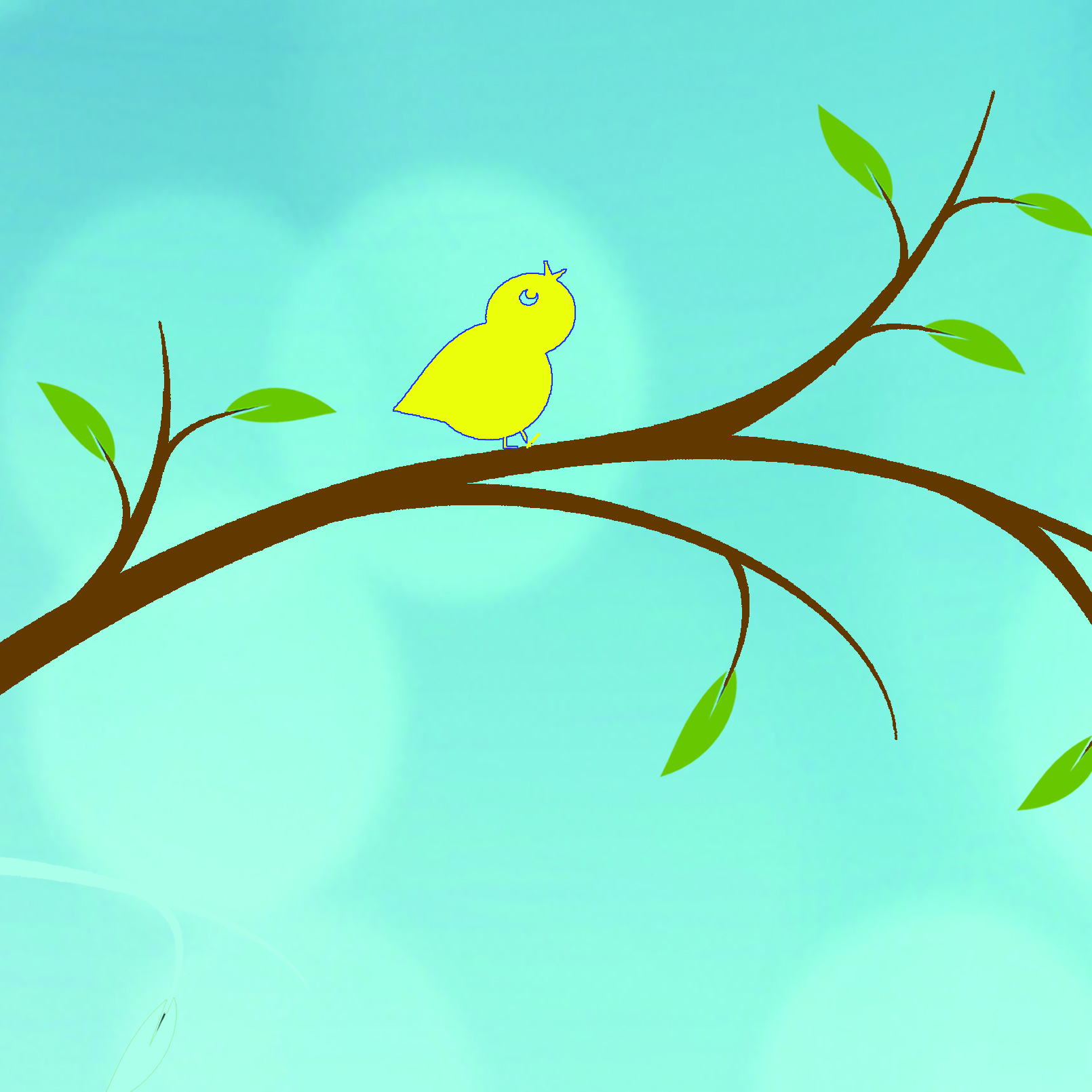 Rachel's Beyond Surviving group program has given me so much! During her course, I learned that it was okay to say "no" - and learned how to communicate my "no" clearly, with confidence, and in a way that not only protected my needs but was respectful to the people I care about as well. I was able to talk about my story in a group of supportive peers, which was huge and a great relief. The safety and bonding that Rachel facilitated between the participants of my group was so healing. I learned that, although we all had different stories, our feelings and coping mechanisms were all so similar. I learned some truly effective tools to help me come back to the present when feeling triggered. And most of all, I gained so much CONFIDENCE that things could get better - because Rachel taught us how to track our progress, and I saw things actually improving in real time. Plus being coached by someone who'd come so far in her own journey gave me proof that healing is possible. In fact, I loved the program so much and made so much progress, that I've now started my own fledgling coaching practice - and now I'm getting coaching from Rachel in a whole different capacity, learning how to refine and market my new business. Thank you so much Rachel!

~Anna, New York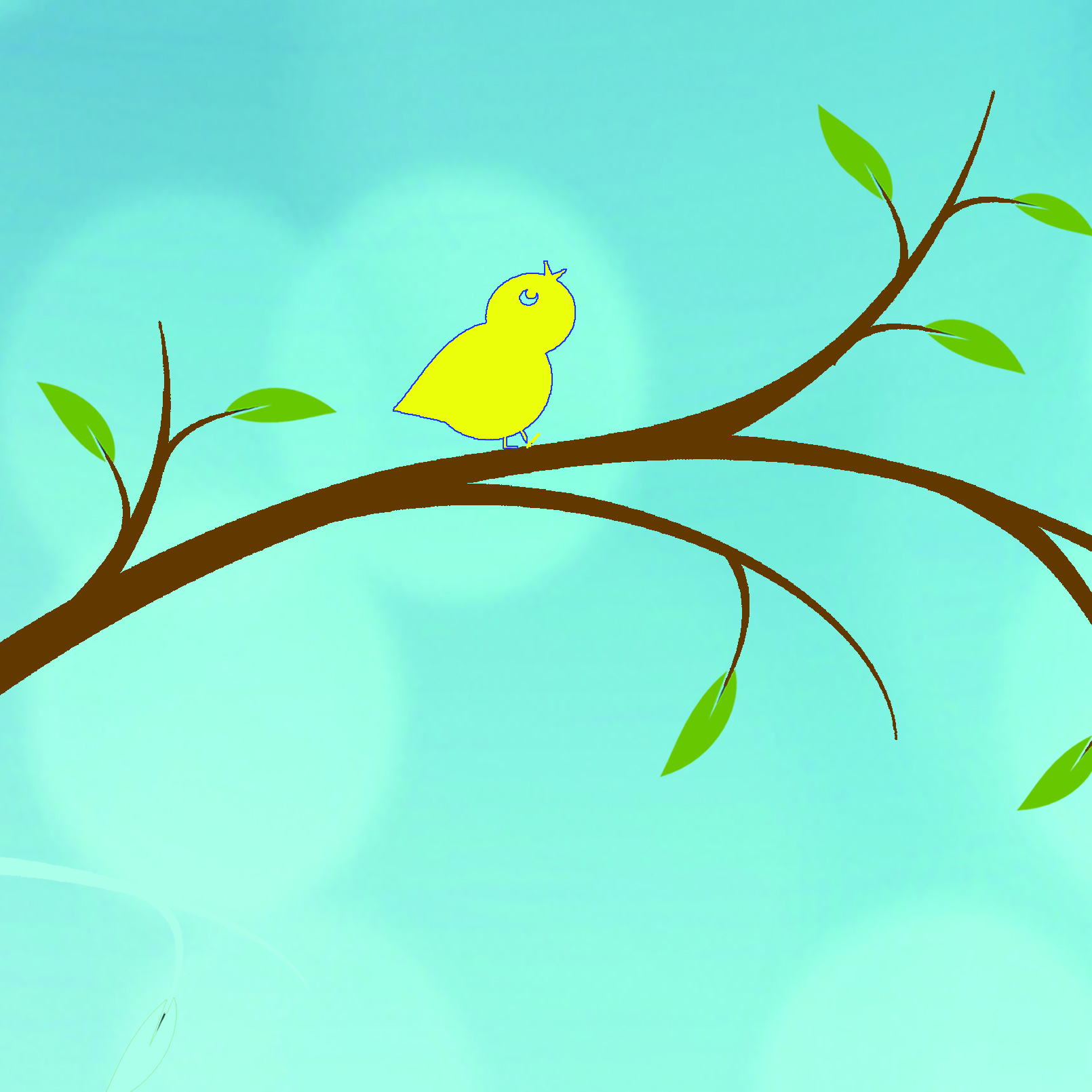 The difference between Beyond Surviving and other groups/therapy I attended is simply this: Rachel teaches you to retrain your thinking, to be aware of the thought process and then gives you practical skills to aid in all areas of your life. She supports you each step of the way and you are not alone. As you practice these skills, you uncover the most wonderful gift - yourself.

~Pat, Indiana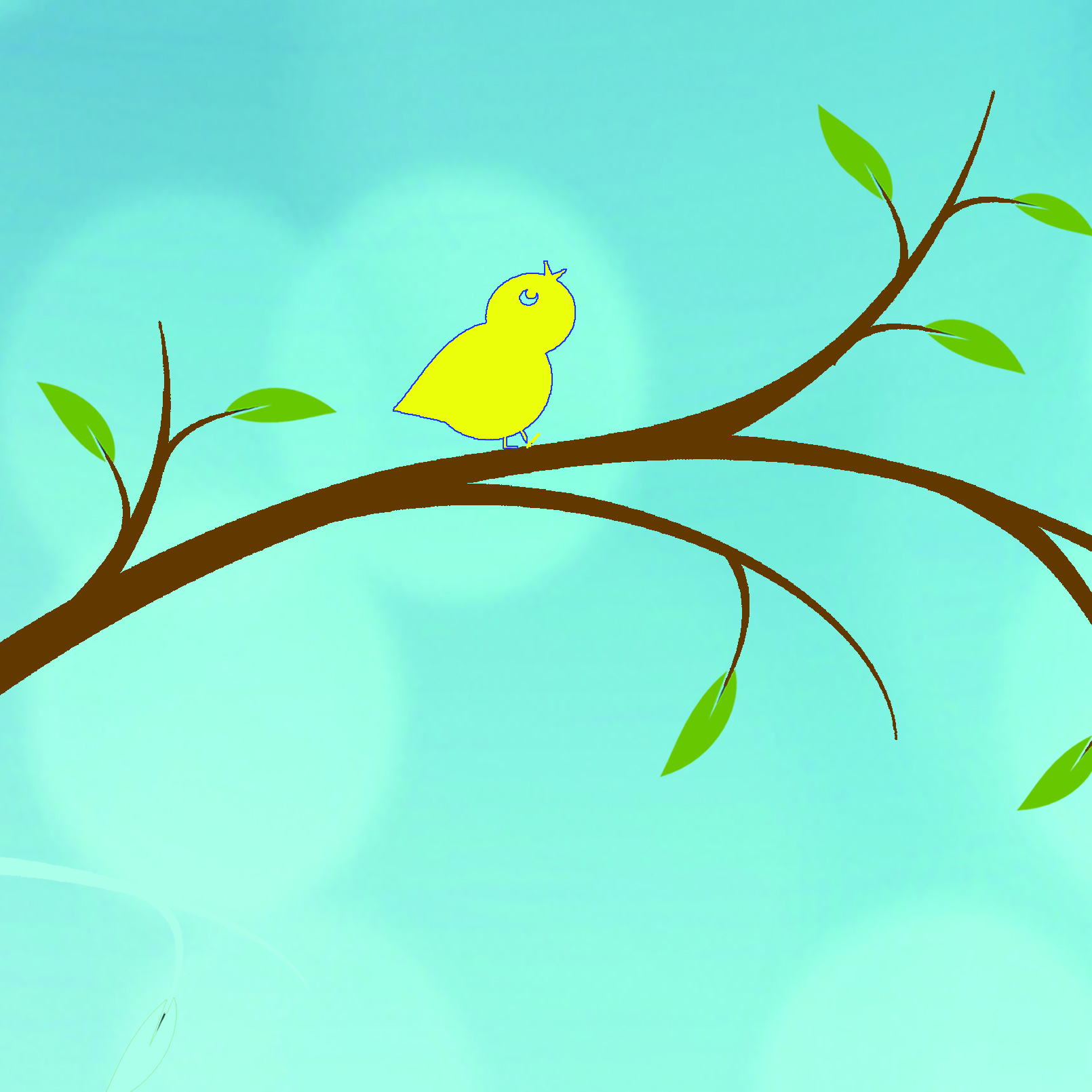 Because of Rachel and her Beyond Surviving program I am finally living!

Since my initial abuse at the age of 4, I had two ways of "coping"-- either create negative drama to stay ahead of the underlying chasm of pain or fall deeper into depression. I was able to feel compassion for others that had been abused, but not for myself. It had to be something that I had done, I had somehow caused the abuse to happen. In sum, I was drowning in my pain, with no hope.

Then a miracle happened ... Rachel came into my life!

With empathy Rachel guided me through and out of the despair, providing me with coping mechanisms that actually worked. Over time, because of Rachel's depth of knowledge, uncanny insight and gentle direction, I gained the courage to believe in myself, to come to terms with the abuse, see its effects, forgive myself for the choices I had made and embrace and finally heal the shattered little girl that simply wanted to be loved.

Rachel genuinely cares and her heart knows no bounds. I cannot recommend her highly enough, she is truly gifted!

~Linda, California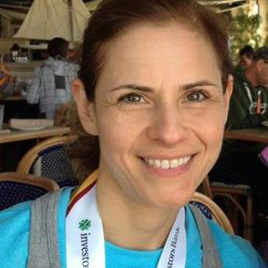 I have spent the last 40 years of my life dreading each day. When I met Rachel Grant, I honestly thought I was the one client she would find out she would not be able to help.I truly felt broken and unfixable. Rachel helped teach me that I could change my life. She is a skilled Sexual Abuse Recovery Coach who has an amazing program. I accomplished everything we set out to accomplish, but so many more good things came my way. I don't wake up dreading the day. I don't feel irritable and generally angry all day, either. My relationships with my kids and partner has radically improved. Rachel helped me move past the old me and into this wonderful world of exploring, taking up space, and getting closer to people. I thought I was destined to walk through life in a fog. Thank you, Rachel for waking me up to a new world. I feel great, I feel like I have purpose and I feel connected.

~Toni, New Jersey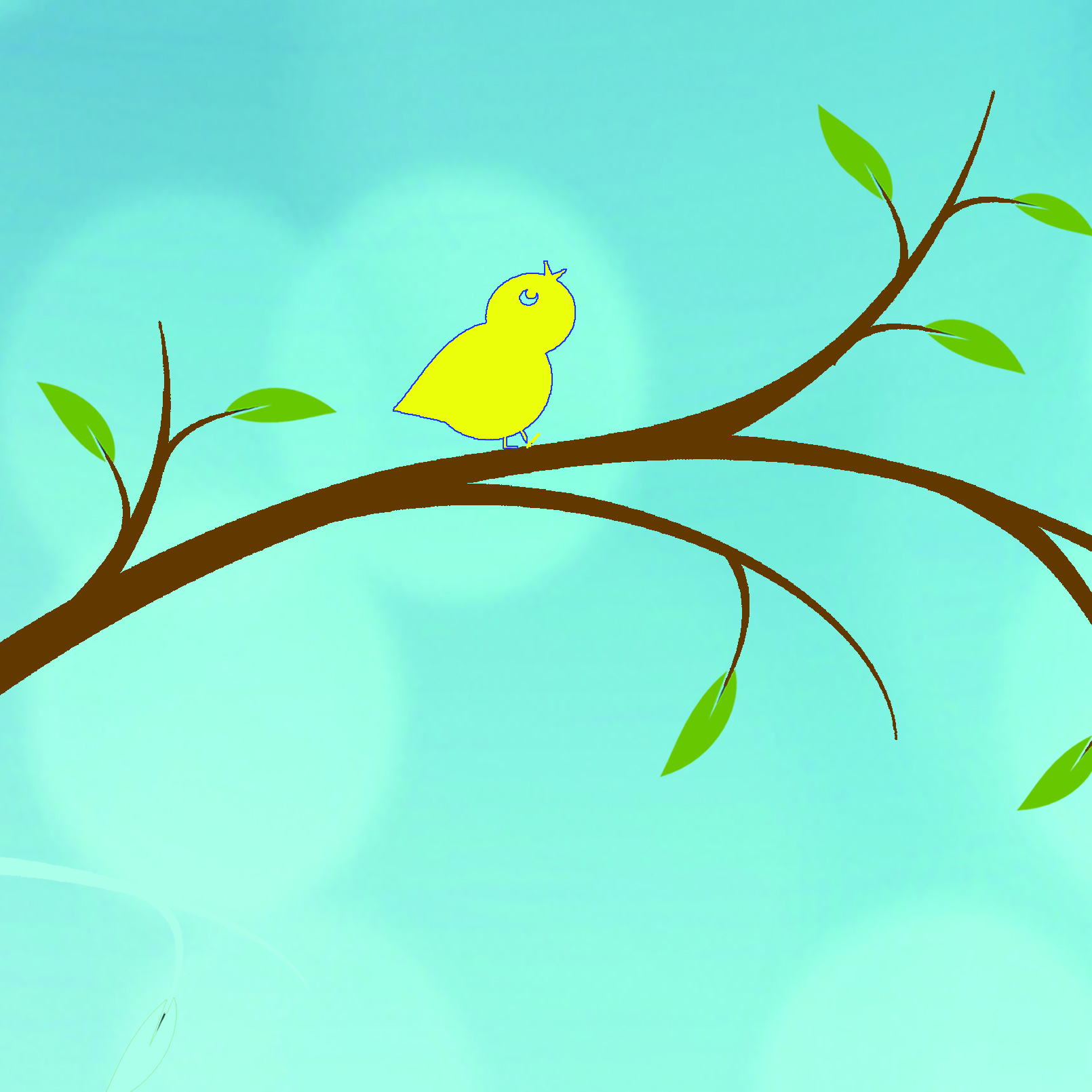 Rachel animates a vibrancy, belief and laugh which are all infectious and so healing. This is a great gift to receive when you are half a world away. Rachel's ability to immediately connect and hold your hand, via a distance is one of the many impressive things about this woman on a mission. I feel so very blessed to have had this opportunity to connect with Rachel and be guided in healing some very newly surfaced scars from my childhood. You will benefit greatly in opening yourself up safely to this process of healing, if you decide to join in ((Do!)).

~Sharon, Australia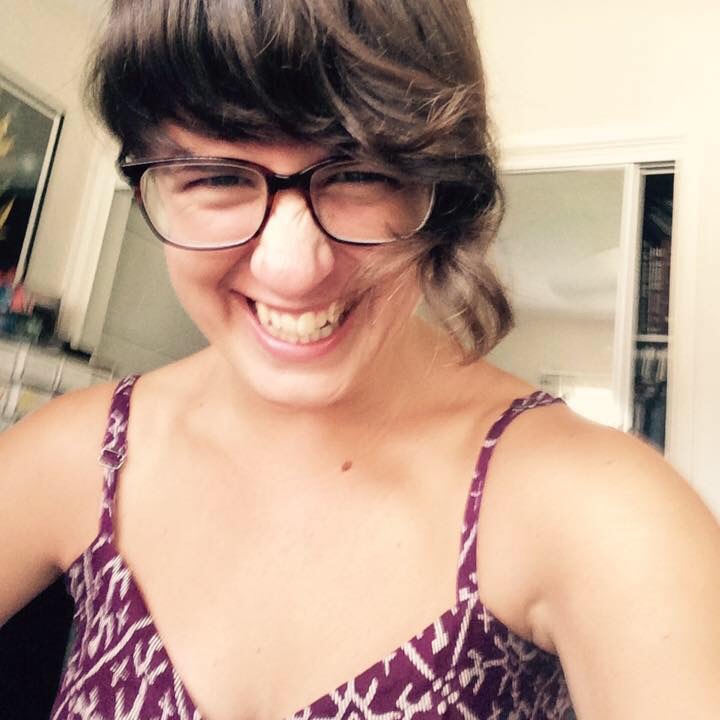 Rachel is an incredible coach. Her program gave me more clarity around how the abuse was affecting me, and provided me with tools to transform these negative effects of the abuse into positive action steps, which gradually led to positive change in my mind and in my life. Rachel's program provides a clear structure in which you can find the safety to express and heal yourself. In joining with the group, I was able to feel the relief of knowing I was not alone with what I was handling. I would highly, highly, highly recommend the group program to anyone who does well in a community setting and who is wishing to heal from the pain of sexual abuse. It has given me the strength and courage to move forward in my life.

~Kaitlin, California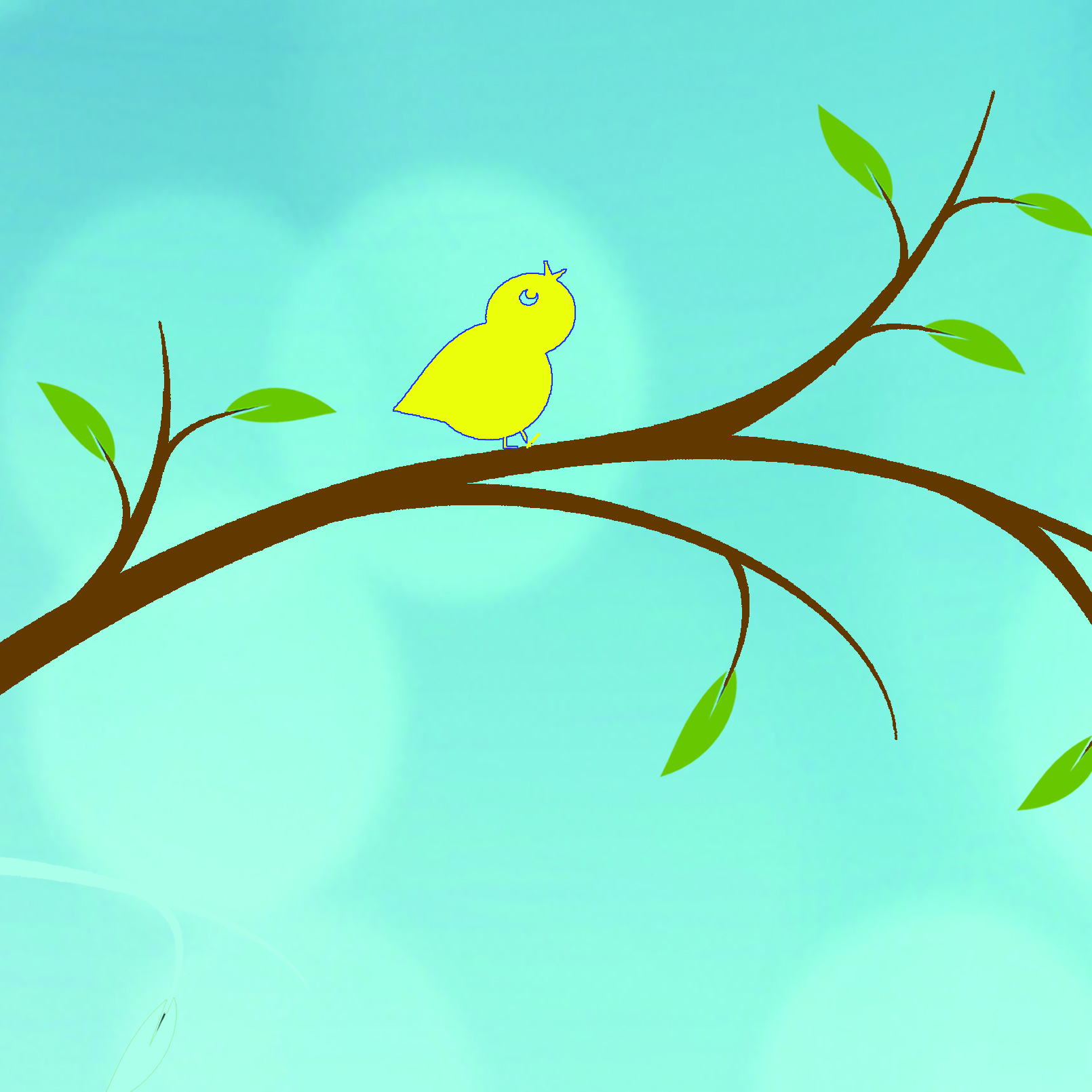 I have made countless attempts at "fixing" myself. They have included reading self-help books, working with therapists, self-medicating, moving from location to location and more. All of these things seemed to provide a temporary respite from the discomfort, the emotional pain and my inability to "just be". But, I was never left with tools or the skills for me to access when I found myself right back in the dark, hopeless moments or phases..

Through my work with Rachel I have learned so much about myself and how childhood trauma has stunted certain parts of me and established thoughts and behaviors that have not served me well over the years. With Rachel's care and guidance we examined the past and identified the distorted reality that has been created as result. The Beyond Surviving program that she has designed provides the framework for this exploration. The program also teaches tools and techniques to challenge, modify and reset existing thoughts and behavior patterns.

Beyond Surviving has been extremely transformative. It's been a gift, a second chance at life. This program is delivered and brought to life by the incomparable Rachel Grant. She is smart, caring, talented, supportive and a fellow survivor. I was consistently impressed with her ability to provide deep insights into my nature and being. The program is a scary journey of self-discovery, but I never felt like it was an impossible journey because Rachel convinced me otherwise.

During the program, you'll find yourself becoming more resilient, more engaged with life, more present, more able to articulate your thoughts and feelings with clarity and the confidence to do so, fearlessness where there was once fear, inspiration to go out and finally try that thing that you've been wanting to do and so much more.

So, what's at the end of this scary journey? Well, it's you. But not just the fragments of you. It's a whole you. The one that you've hoped to know or at least longed to know existed. It's a stronger you. A more courageous you. A you that's capable of loving yourself. A you that finally recognizes how wonderful and absolutely fabulous you are.

~John, Washington, DC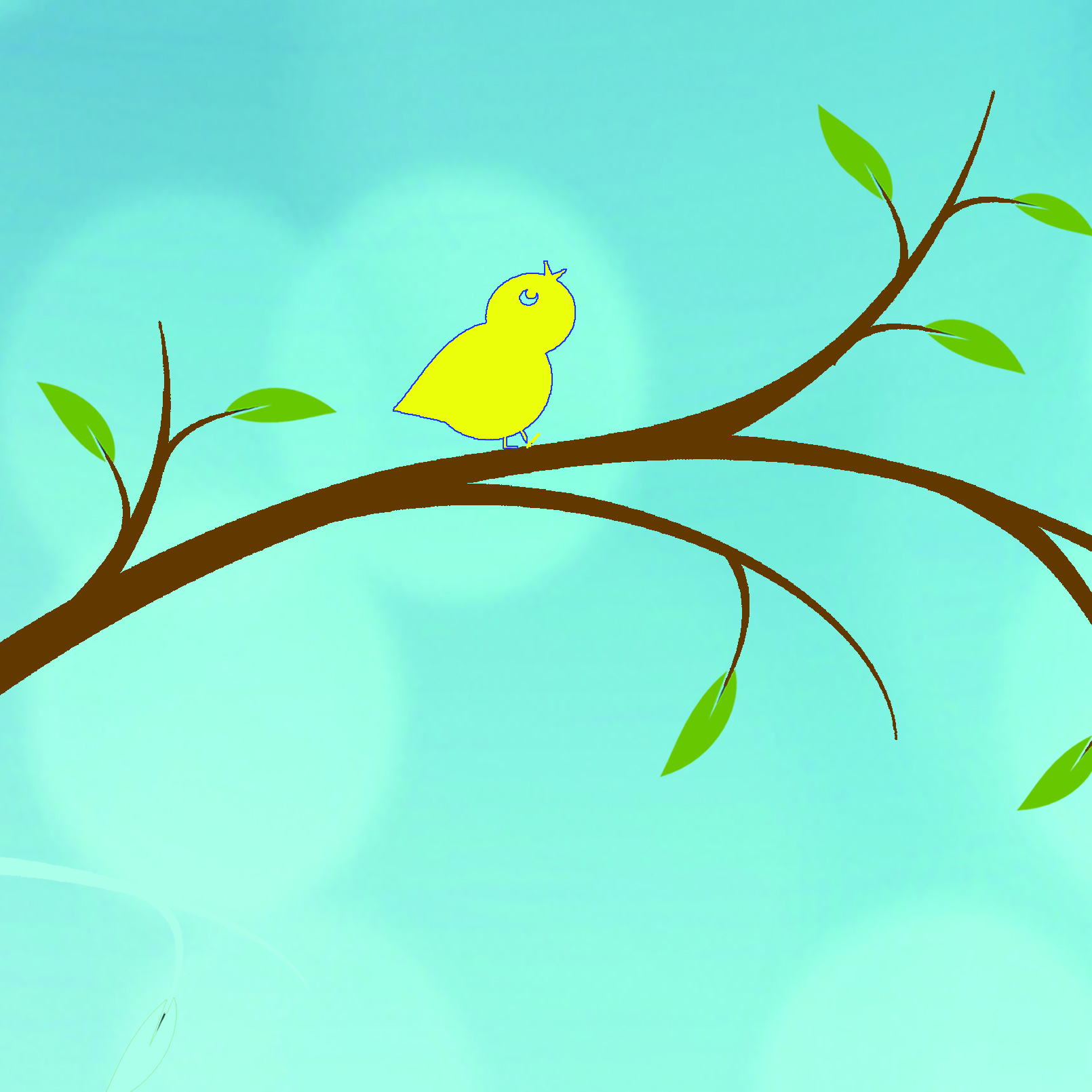 Beyond all of my expectations!! Rachel is the perfect person to guide you through your experience. I am so grateful for the life I now get to experience!!

~Consuelo, California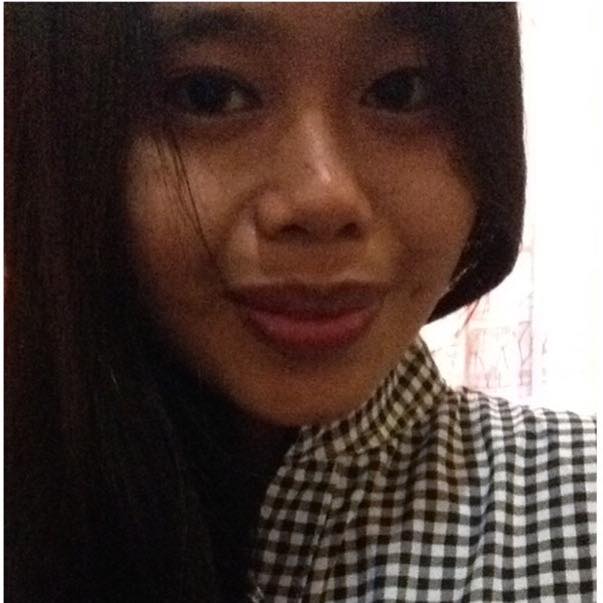 I'm truly a self-reliant person and couldn't accept advices easily. This is my first support group and I felt safe because Rachel models for us that we can always have a CHOICE. It helps a lot because it encouraged me to make my every move count and to really follow through with what I want to achieve. It also encouraged me to be honest in my weaknesses and be compassionate with myself. She focuses on healing our core beliefs, values and confidence, because this stuff has been marred by the abuse. She also helped me in strengthening my integrity so that I can fully trust myself to take charge of my life (essential in having boundaries). Now that I have the tools, I can better navigate my journey as a Beyond Survivor.

~Marla, Philippines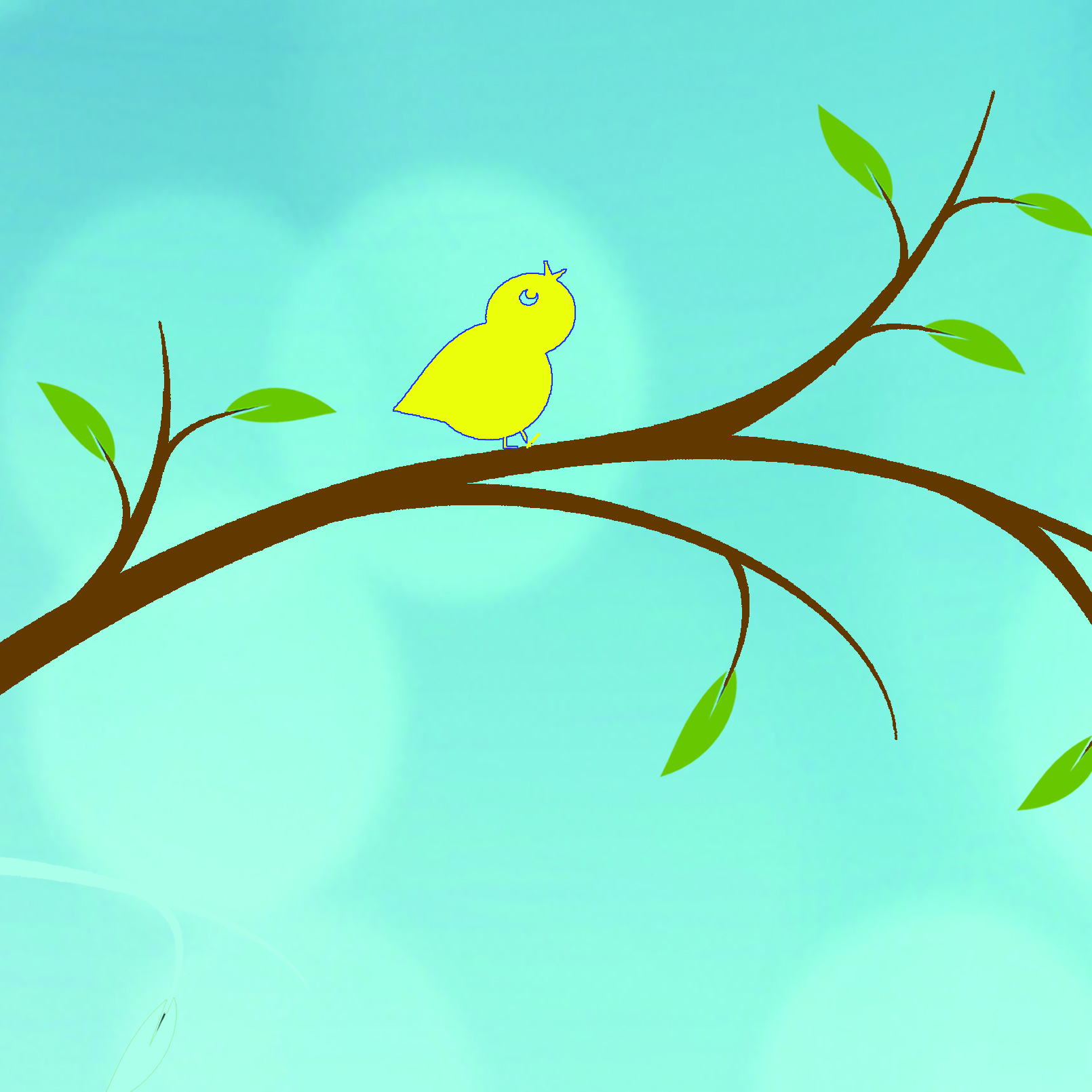 The Beyond Surviving Program included everything that I had been searching for to move on to a new level in my recovery from Childhood Sexual Abuse. I found it difficult to find any resources that dealt with moving forward and came across Rachel Grant's website. The program includes many tools, resources and of course, Rachel as a coach. Rachel's experience, program, and coaching talent all guided me through a phase of recovery that I never thought I would find. I am better equipped and supported to continue moving forward. Rachel is supportive, understanding, funny, and gives you the "push" you need to step into your new life.

~Rebecca, Virginia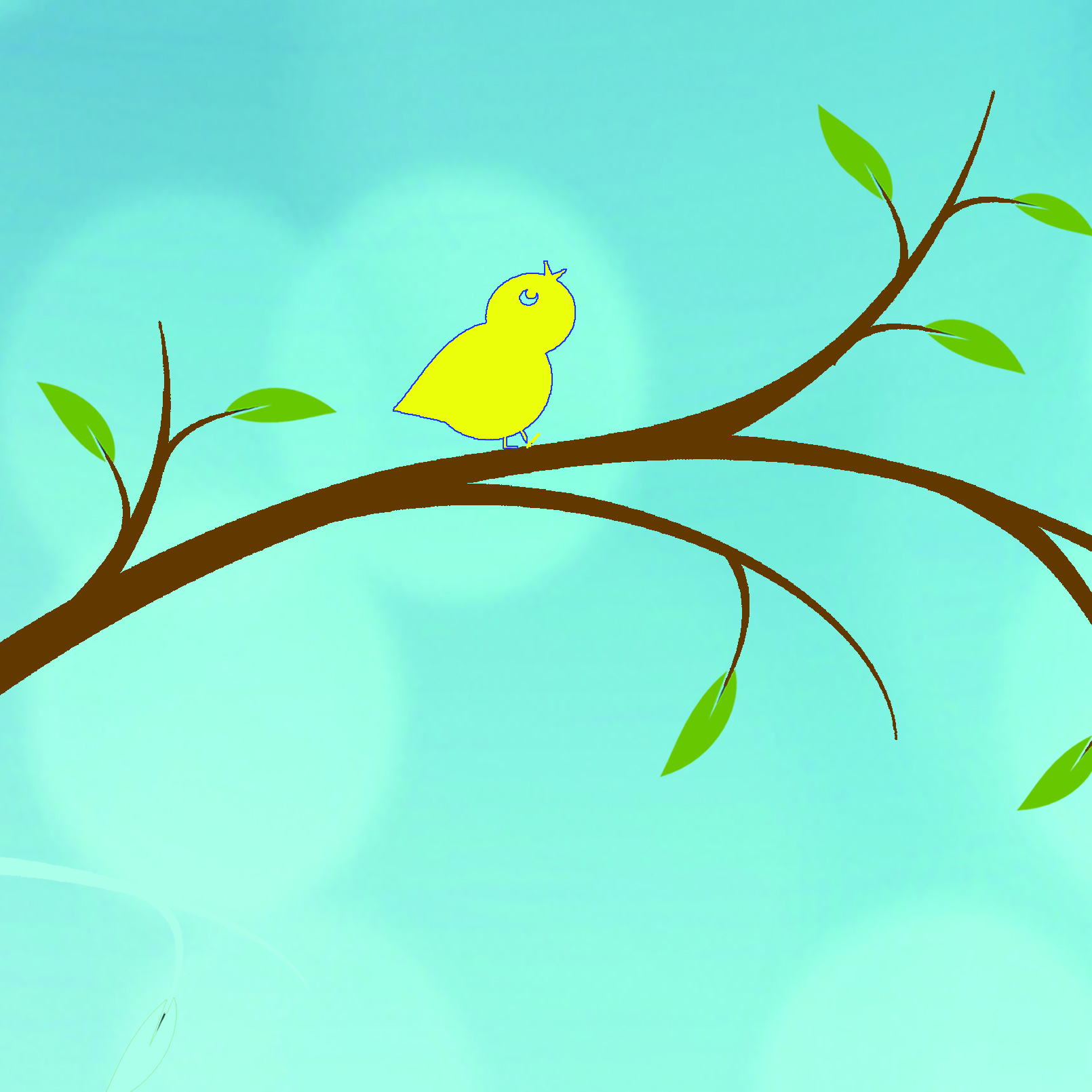 Rachel is a godsend. After much hesitation and excuses as to why I didn't think the program was right for me, deep down just talking that initial first hour, I felt a connection (something I was missing all my life - connecting with someone ) to her, that she knew what I was going through. I'm so thankful that through these eight months she has taught me tools and different ways of thinking, so I can start finding the person I really am. Through it all the inspiration, positivity and hope she imparts.......PRICELESS.

~Sue, Maryland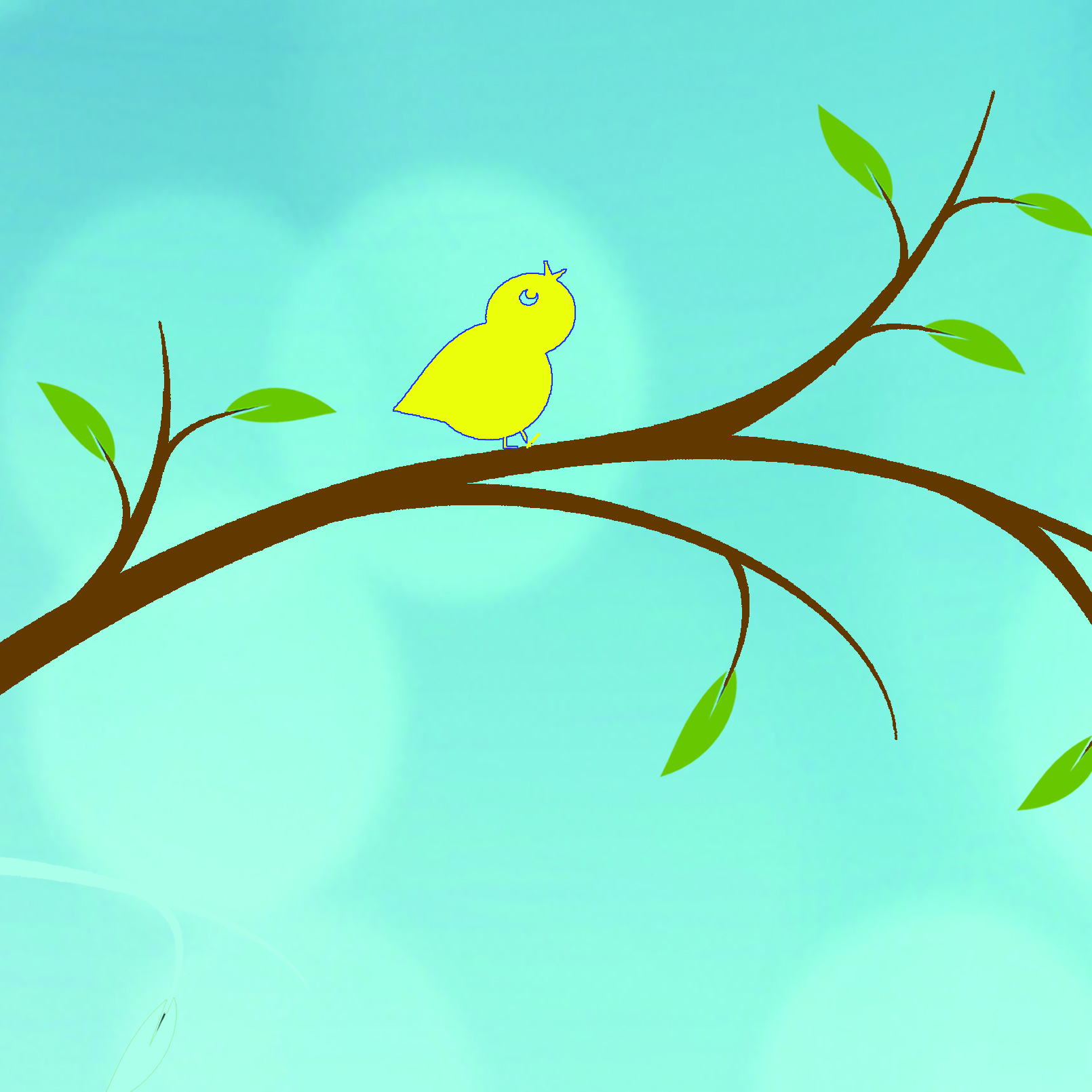 This program is the most effective and comprehensive one in which I have participated. Each week, the lessons/homework built upon the previous week. Being part of a group of individuals who share my experiences was/is extremely encouraging. Rachel was encouraging and affirming throughout each session. I now feel victorious over my experiences and confident about my life's journey going forward.

~Noree, Michigan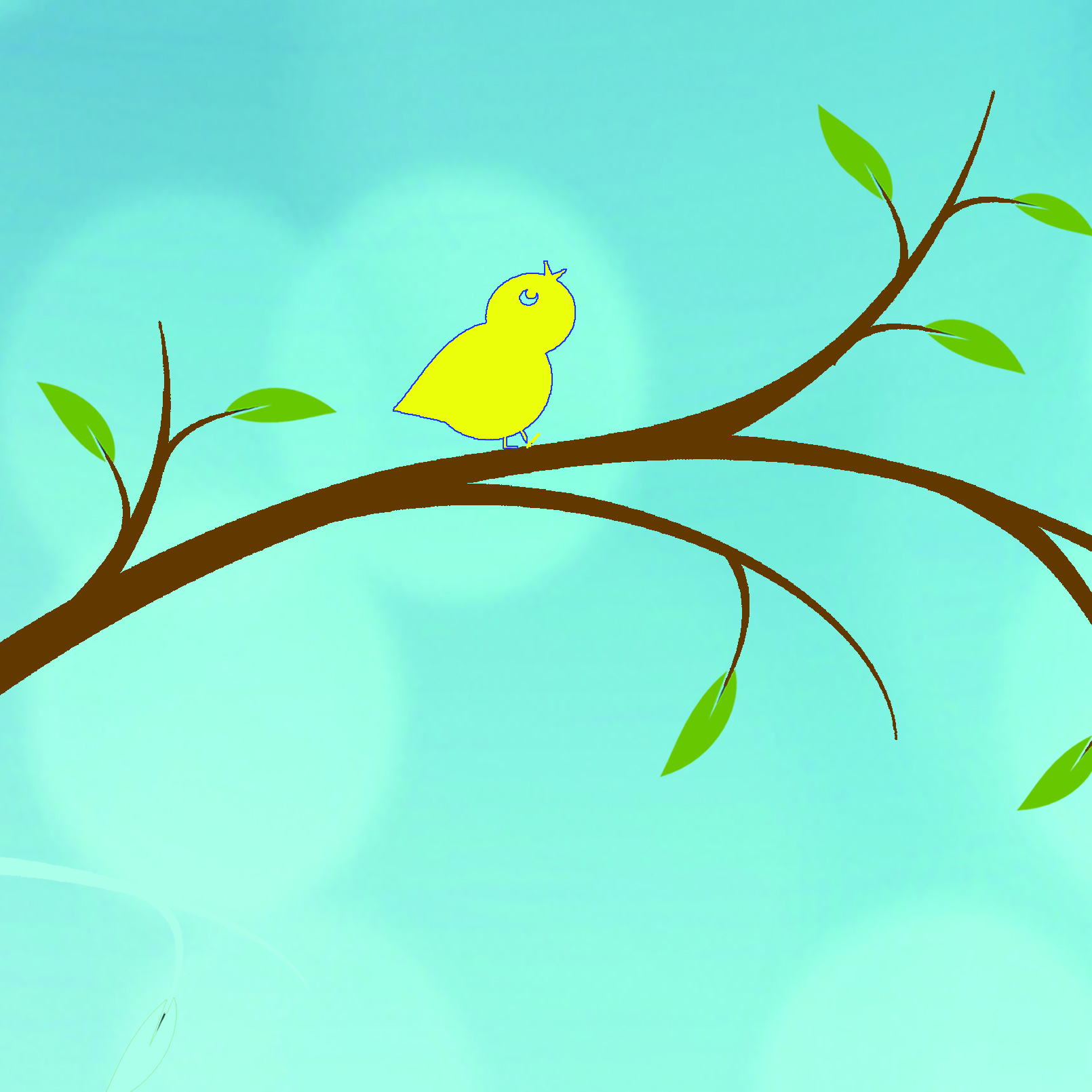 This program is necessary to transform the way you think and feel about yourself, and the way you connect to the World and your relationships. If you have any desire to create empowerment and love- if that is something you don't have anymore, this will fill you up. Try this program, to get back to the person you were meant to be. For me, I experienced emotional and mental abuse as a child and adolescent. It made me think I wasn't worthy and that I was ugly. Because of that I saw myself as "in the way" or "unwanted" as well as being "ignored". I was a vibrant, energetic and naturally happy kid, but the abuse turned me insecure and lowered my self-esteem to a point where I was not able to reach or even imagine my potential, or think I deserved my potential. I think differently now. And I see every day as an opportunity to use the skills I've learned in this coaching program to better myself, and engage with my world differently. Because of this, I raised my rates in my massage therapy practice, say no and just as often ask for what I want, and I don't allow draining relationships into my life anymore. I feel more vibrant, and more like my true nature. This is a solid program, and if you do the work you will be rewarded.

~Dena, California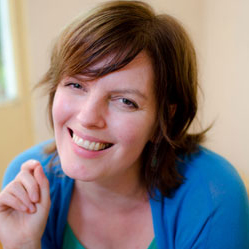 Rachel is a brilliant coach who can help you connect the dots on how an experience of abuse has affected you and your ideas about what's possible for you. She's down-to-earth, practical, and extremely insightful about recovery from sexual abuse. Therapy is great, and extremely important, but with therapy, you may feel like you are not sure where this is all headed. Rachel has thought through a curriculum that really helps you to learn the key skills you need specifically as a sexual abuse survivor. Working with her has been a life-changing experience, and I would recommend her to anyone who is ready to take a courageous step forward in their evolution and healing.

~Sasha, Buenos Aires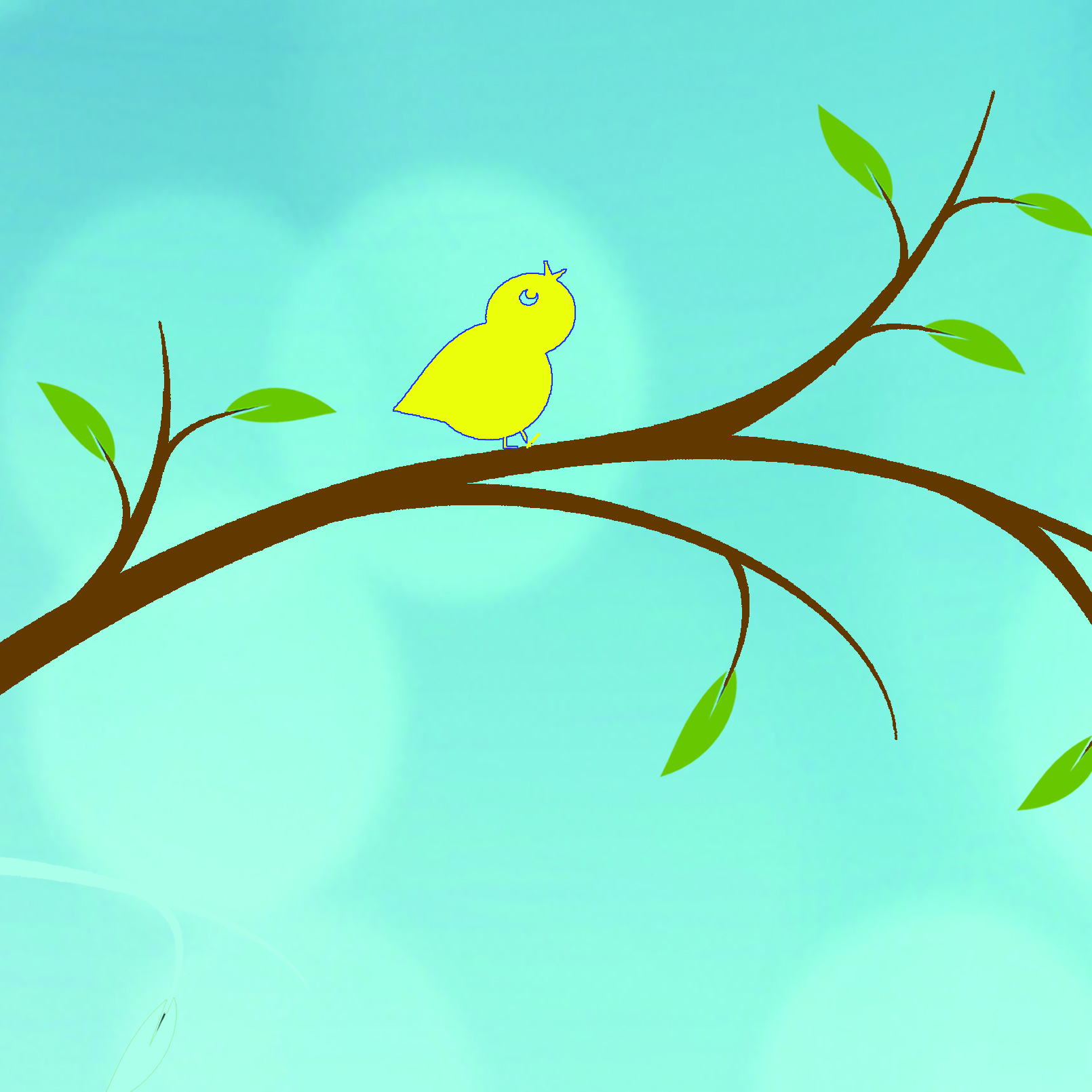 I strongly recommend this program to anyone who has encountered trauma in their life. It gave me an ability to cope better with difficult situations every day.

~Kate, Oregon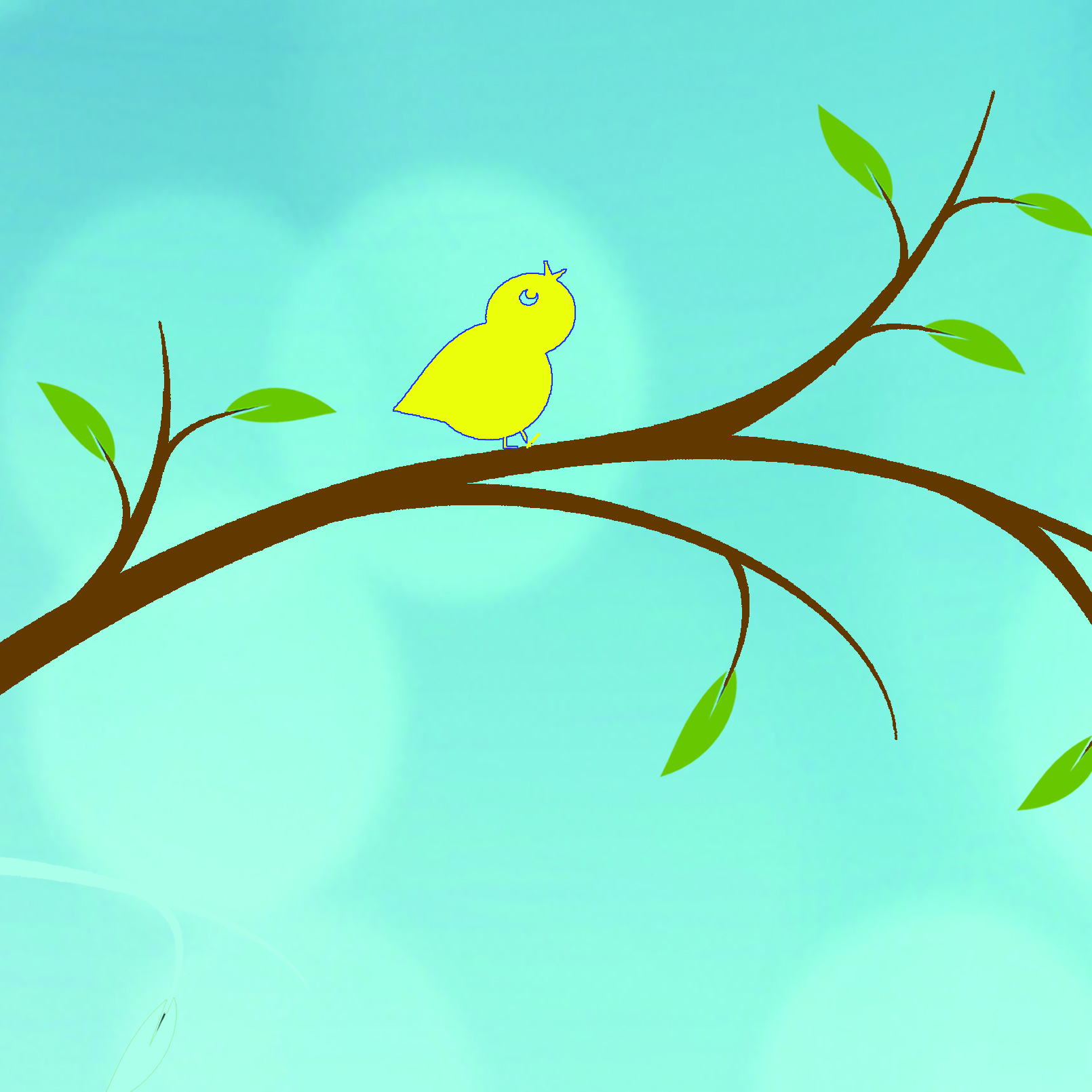 Participating in the Beyond Surviving course/group is one of the best things I have ever done in my life. I would recommend it to anyone that can't get over the sexual abuse in their life. I am so grateful for Rachel!!!!

~Larrikay, Indiana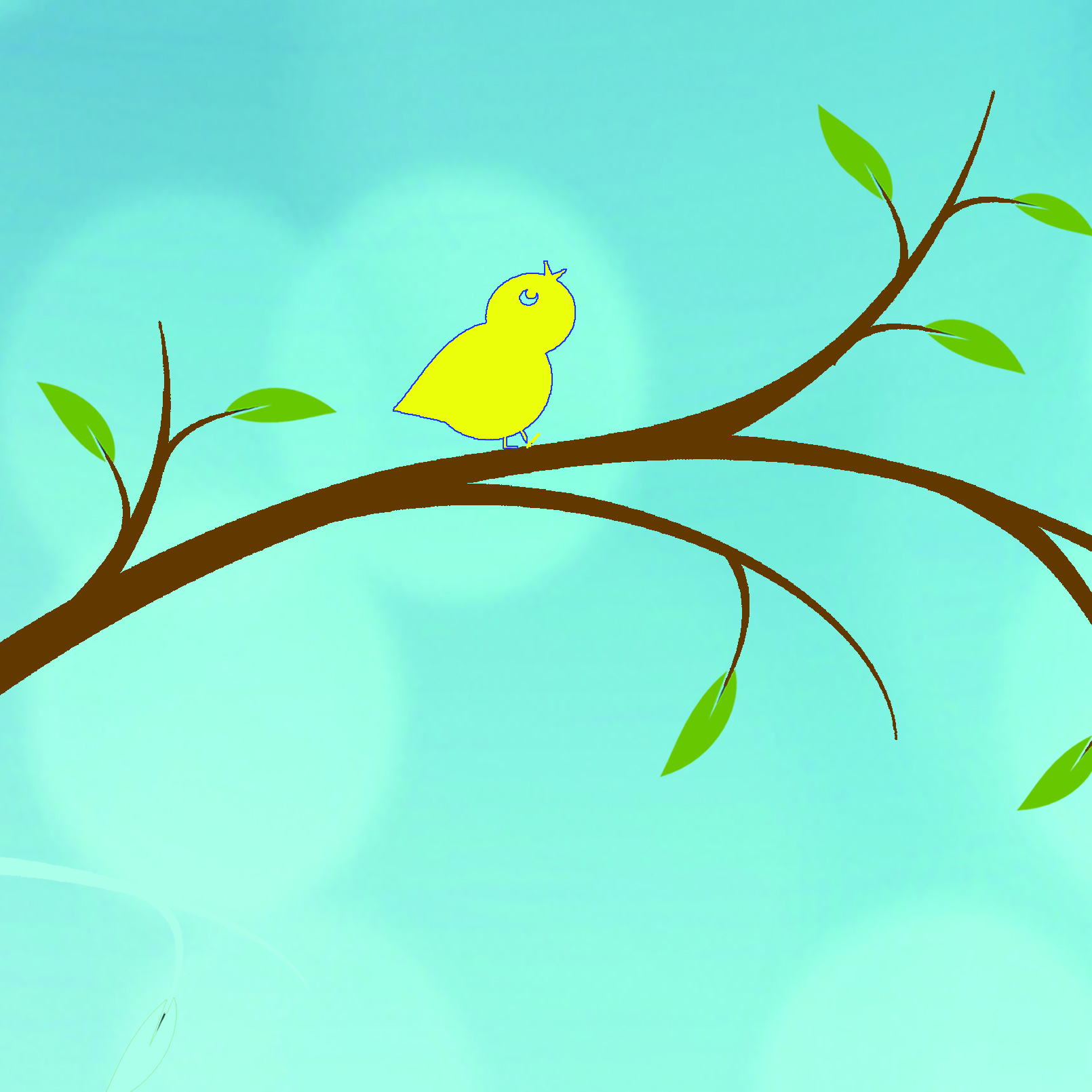 Finding and deciding to work with Rachel is by far the best thing I have done, having been born into a cult, and being physically, emotionally, and sexually abused, and after many years of therapists, self-help books, and my own searching on the internet had led me in circles. She really has a thorough program that helps undo the damage, and also educates survivors on healthy, extremely helpful skills. She also has a huge heart, and compassion, which in my world, has been hard to find, these days. I would recommend the program to anyone that has been abused and has life struggles to overcome.

~Kristina, Massachusetts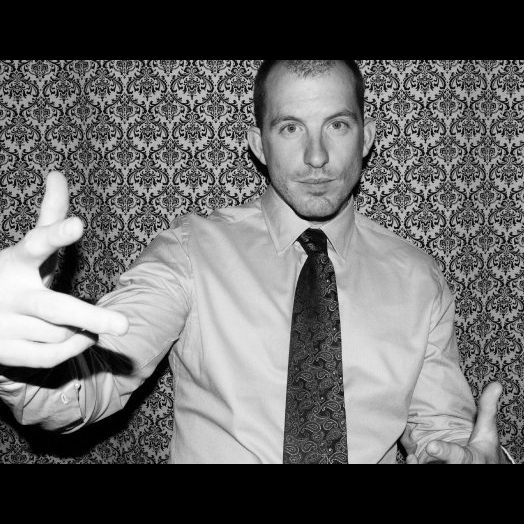 Rachel helped me understand the deep rooted feelings that were not allowing me to enjoy my life. I was able to understand my triggers, forgive the people that hurt me, and to take control of me.

~Corey, Canada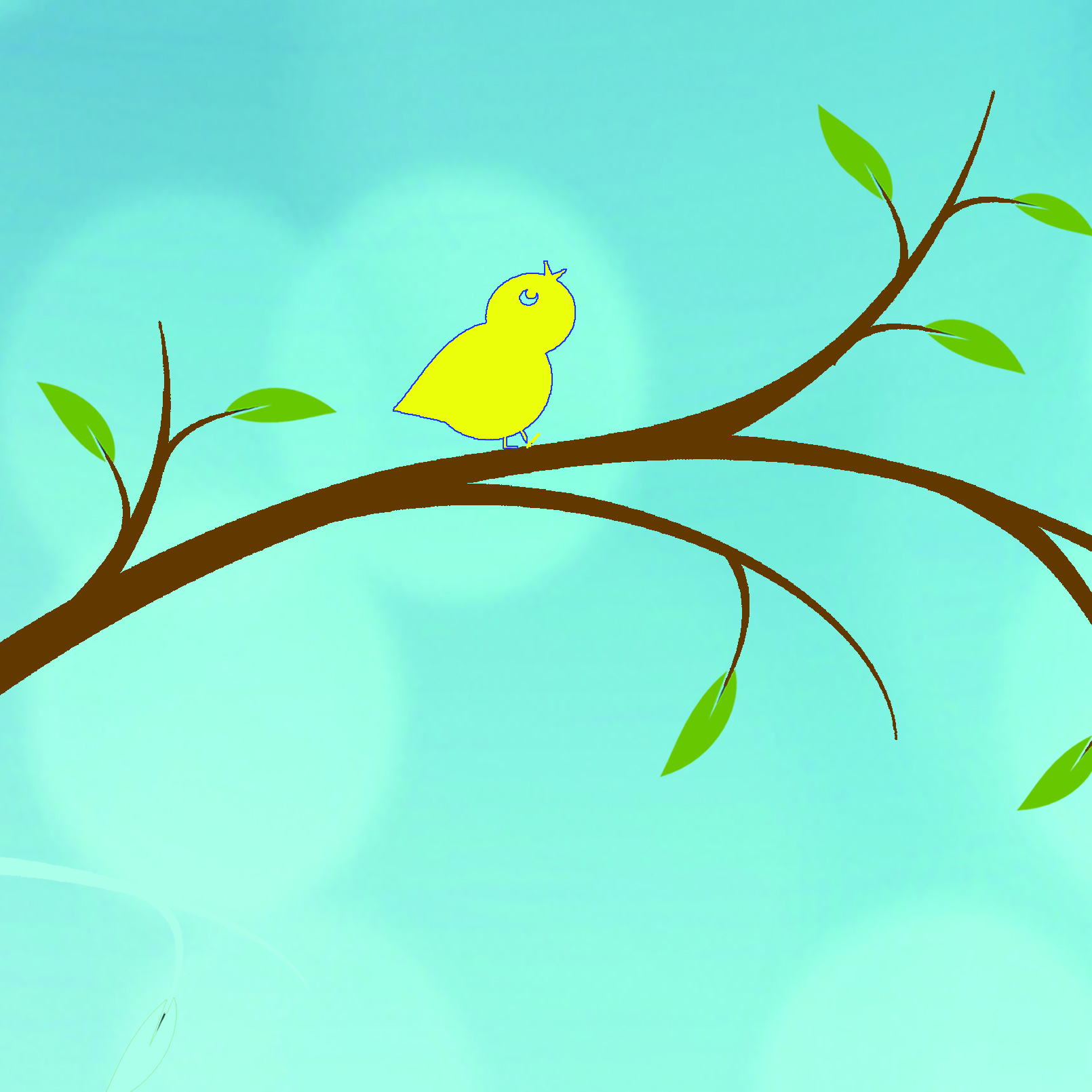 Going in, I did not know what to expect, only that there was something I had to deal with internally. Rachel helped me face that aspect of myself to have a greater range of tools and a more solid structure for me to stand on when it comes to my past.

~Ray, California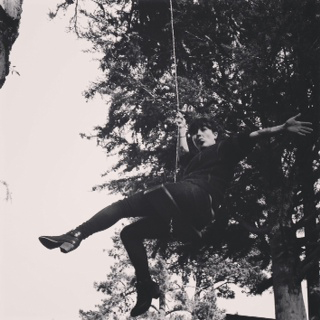 Cycling in and out of bouts of crippling anxiety and depression, life was one constant struggle of I must put one foot in front of the other, and drudge through. I hadn't always felt this way, I had been an incredibly upbeat and extroverted kid, but with the combination of several traumatic events, and then repressing those events while blaming myself for them, I had started to unravel piece by piece. I was still leading a functional life by all accounts from outside perspectives, but on the inside I felt like a wounded animal. There were moments where I would break down sobbing for reasons unbeknownst to me. I knew I needed help, but traditional therapy wanted to shove pharmaceuticals down by throat, and I knew instinctively that that wasn't the answer. Then I took an amazing class called the politics of sexual violence, and Rachel Grant was the guest speaker one day. She got up and shared her personal experience with abuse, and then shared her coaching method which seemed to combine aspects of brain development, psycho-social theories and some ideas reminiscent of Buddhism. Aha, I thought at the time, I think she may be able to help me. Now at the end of my beyond surviving class, I do feel changed and more of a whole person again. It's not that I have completely rid my life of all horrible thoughts or purged my mind of all fears and anxieties, but Rachel provided me with the tools necessary to not just cope with, but to change the way I see myself and my world. I am so grateful for having the opportunity to work with her and come through the tunnel of darkness that I was stuck in. I feel way more self-confident and self-assured, I have empathy and compassion for myself, things that I was always able to give to others in spades, but didn't know how to provide myself with. I also find myself living way way less in the past or the future, but living, enjoying, even thriving in the present.

~Siobhan, California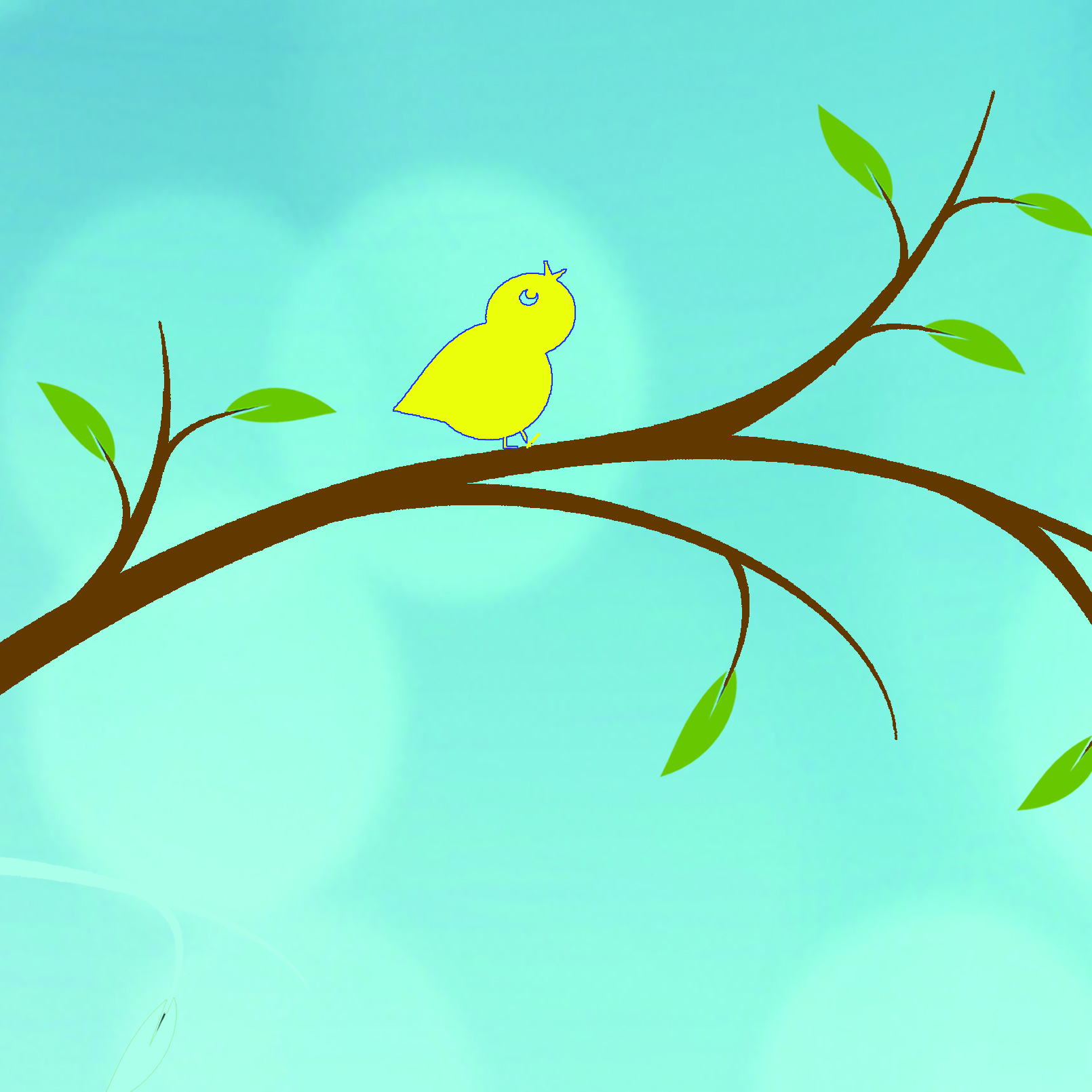 I was so stuck and didn't know why. Rachel helped me to find answers to many questions and names to uncomfortable feelings I had experienced for so long. Now I feel de-cluttered and ready to move forward with my life.

~Julie, California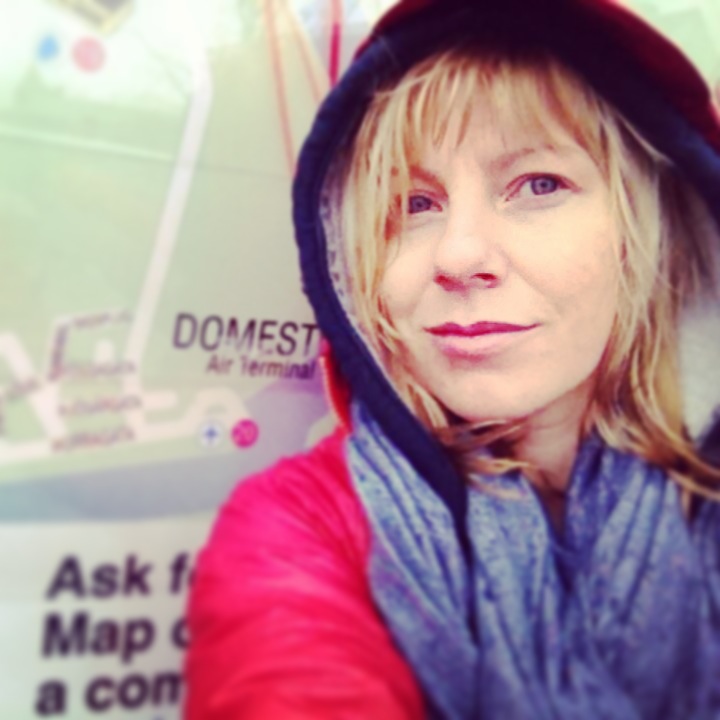 Rachel Grant's program was life changing for me. After decades of working with many different therapies, I'd made only small gains in terms of finding a sense of lasting inner contentment and peace. There always seemed to be something holding me back, using up my energy, and causing chaos and uncertainty. Through her program, I've been able to open up a part of myself I thought was gone and reconnect with myself and my family. If you're ready to let go of things that no longer serve you and take back your life, I truly recommend this program. Wishing you all love and peace. ~Lori, Canada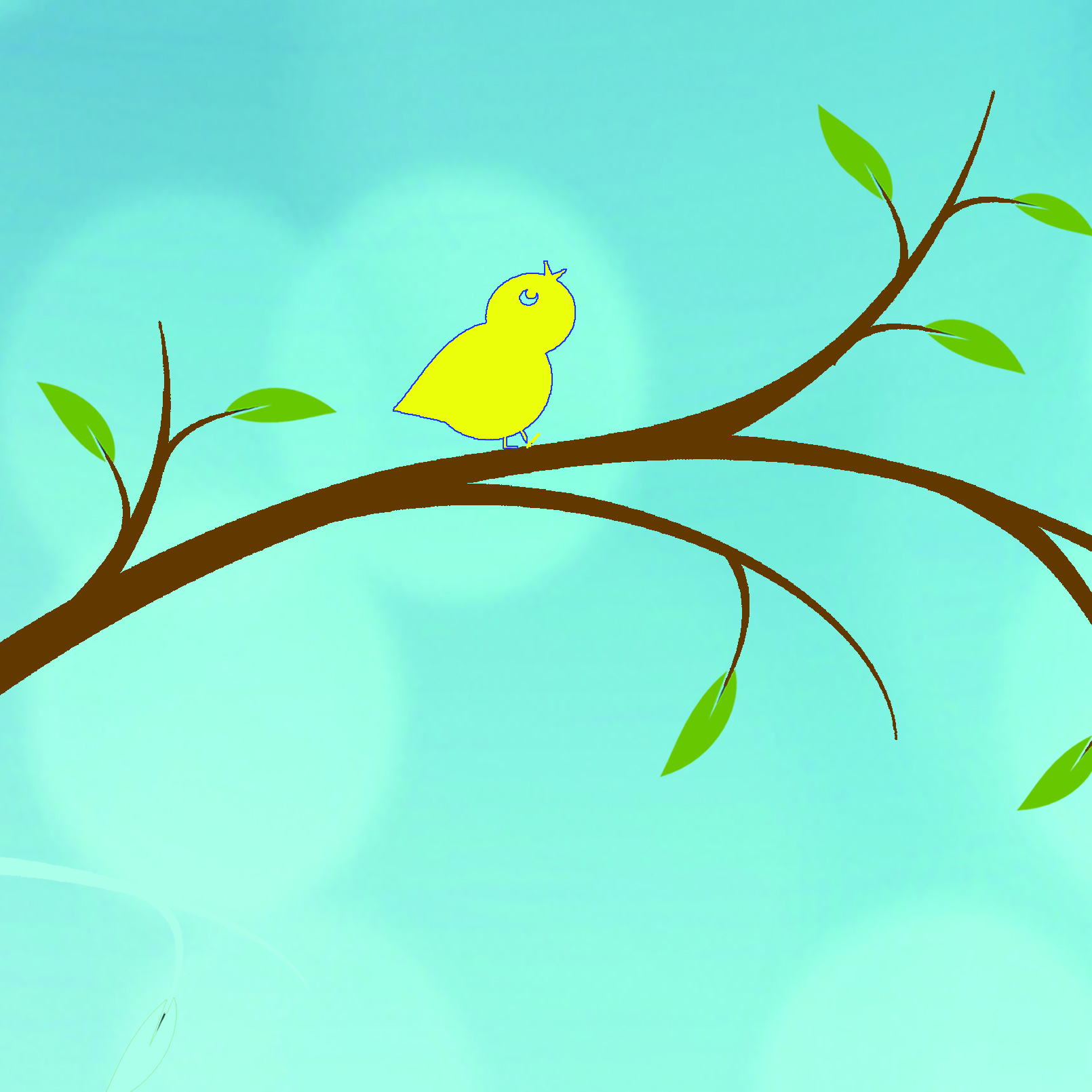 I am not sure how I stumbled upon Rachel's website but I am so grateful that I did. On the outside I appeared to be very successful but inside I was miserable and wandering through life without purpose and just trying to get through the day. As I worked through the lessons with her, I began to see the extensive effects the abuse has had on me. We worked through the beliefs and stories that I had created for survival as a child and I have been able to identify how they no longer serve me as an adult. I have had therapy off and on over the years and in just 8 short months Rachel has helped me moved from a shattered broken child to a loving adult who looks forward to what the future may bring.

~Cindy, Indiana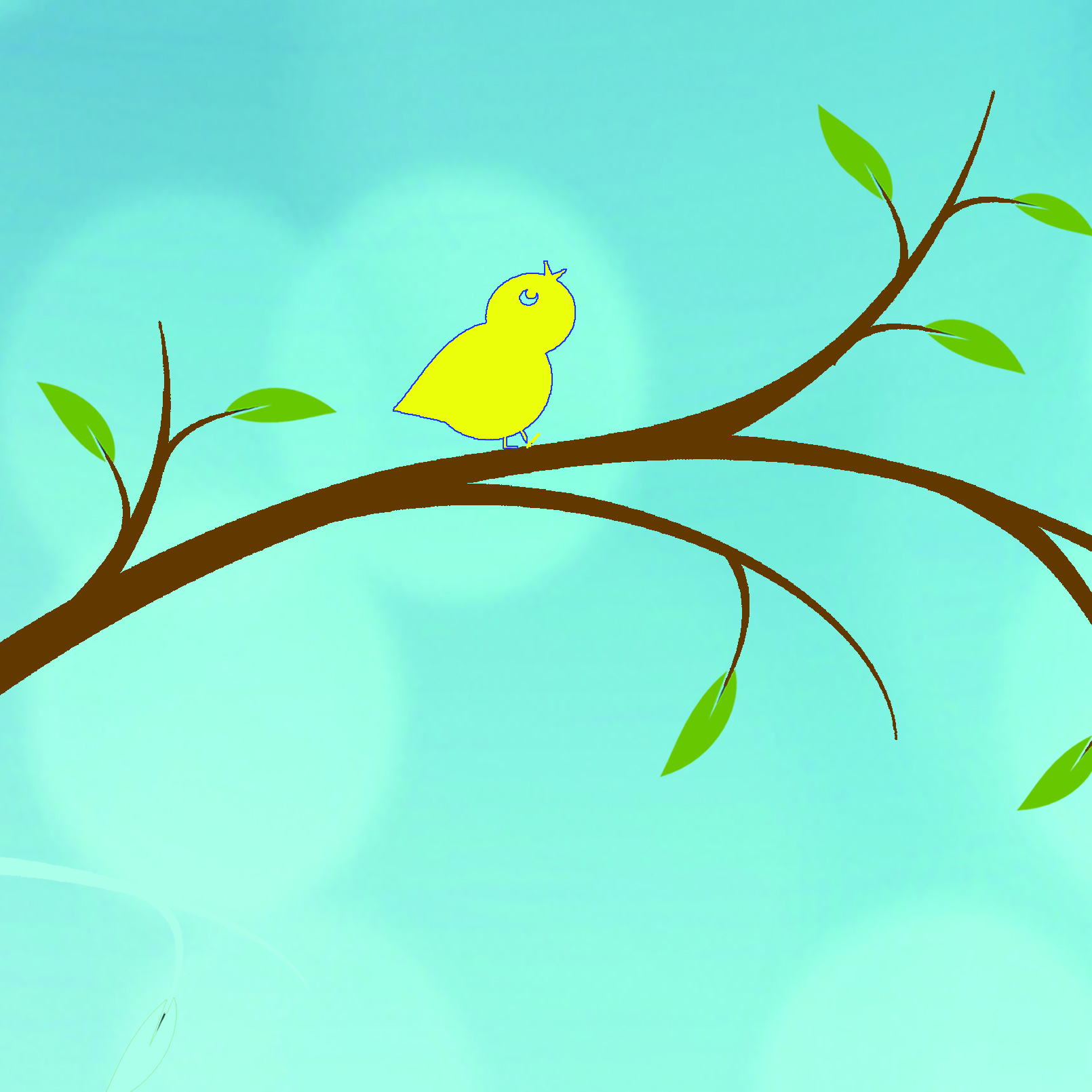 Hitting bottom is one thing, staying on the bottom is another!! Rachel helped me touch on areas of pain that I had not realized or exposed. This was my first experience, with measurable success! Most other attempts had been temporary when using self-help and counseling. Coaching was excellent, the interaction with Rachel was like a friend who knew me and the tools were well taught!

~Monica, Kentucky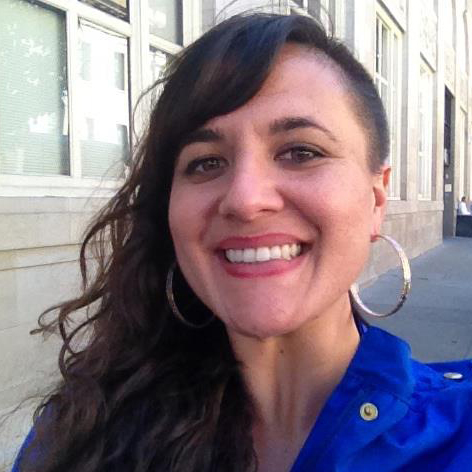 Rachel Grant is highly skilled life coach with an enormous heart. She cares deeply for her clients and goes above and beyond to make herself available for true healing to occur. The fact that she is also a survivor of sexual trauma and will courageously share pieces of her story, creates a strong sense of solidarity and compassion. ~Nicole, California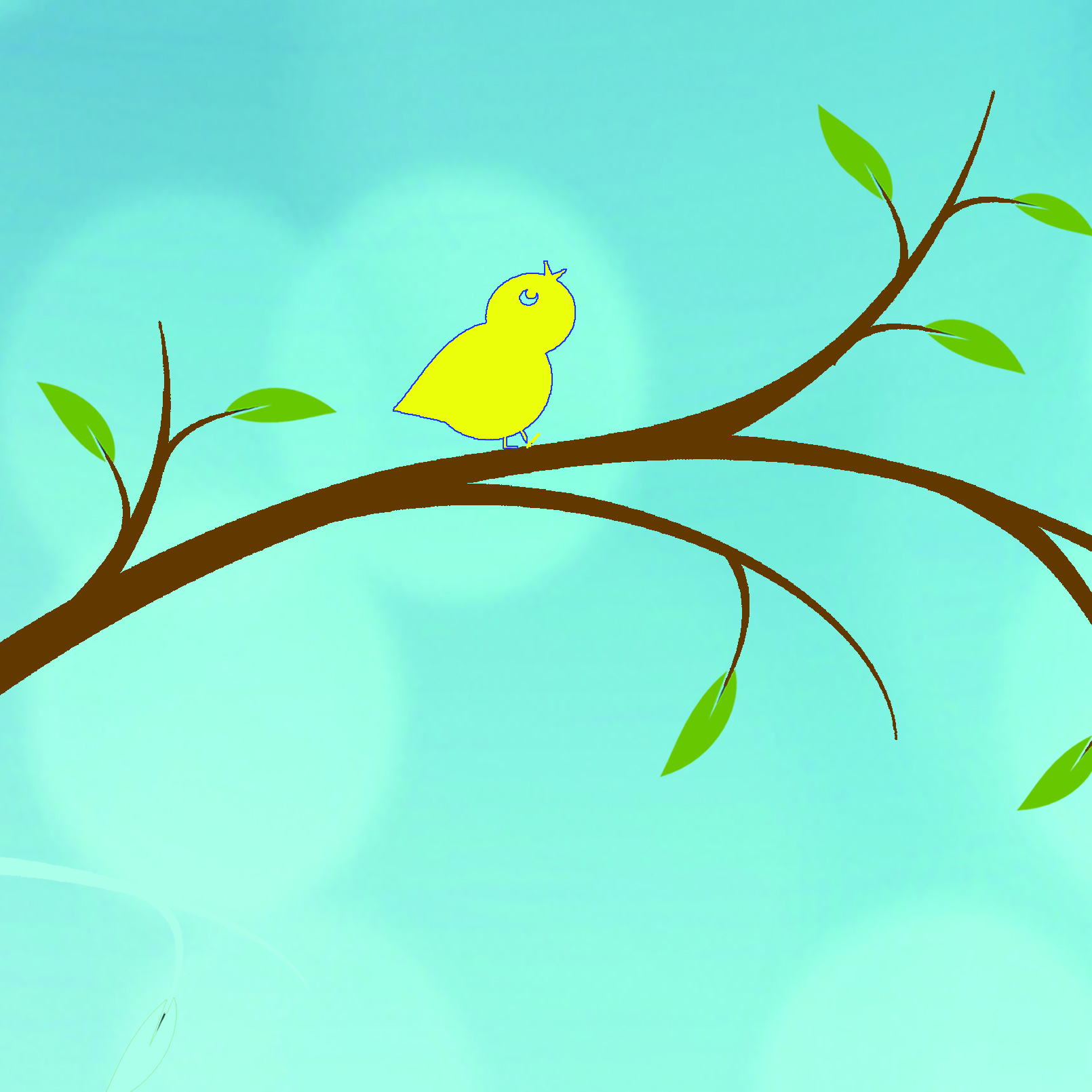 Rachel has helped me come out of the shell I went into after I was severely injured in a motorcycle accident. I'm very grateful for Rachel's patient, professional and enthusiastic help on my difficult personal journey.

~John, California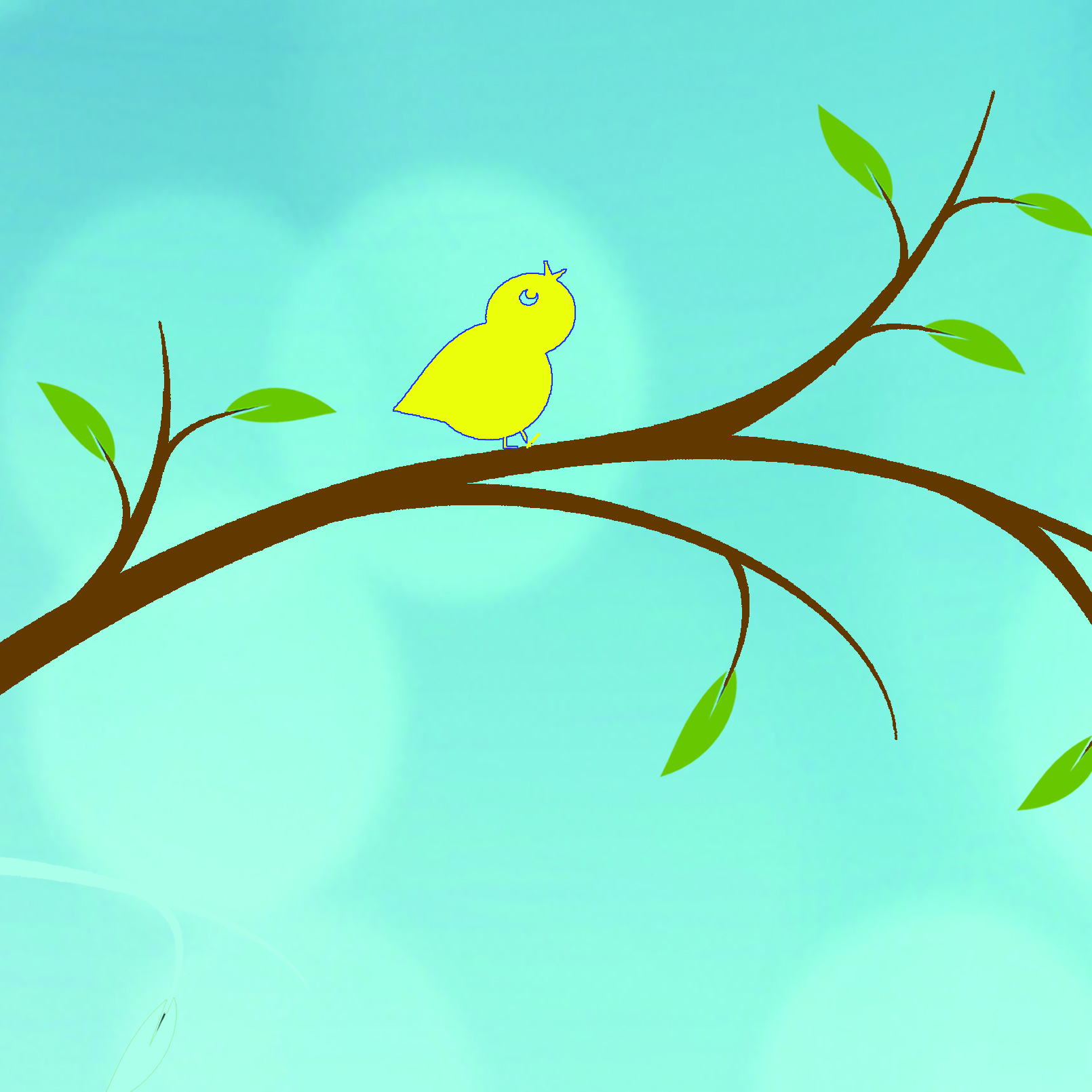 Rachel Grant's coaching message can be the firm reiteration you seek of teachings you've come across time and again, yet still struggle to apply. Her exercises and assignments will bring greater understanding to your everyday experience.

~Jillian, Pennsylvania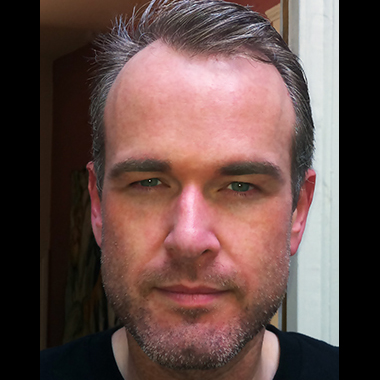 When I started my work with Rachel I didn't expect too much as I felt I had already dealt with my issues related to being sexually abused as a child. Boy was I wrong. I had much to learn and the journey I went on with Rachel proved to be one I will cherish forever. I learned about who I am, what drives me, what I feel and believe at the root of my soul, and now know what is truly important to me. With this knowledge and the concrete skills for navigating relationships Rachel taught me, I have been enjoying life more than ever. I live a genuine life that is rich with wonder. I no longer look at the abuse as a defining moment of my life and instead make my own definition. If one has the opportunity to work with Rachel I advise them to take it. One cannot put a price on a life free from the weight of sexual abuse. Rachel is a warm, generous soul who is truly gifted and the benefits of working with her far outweigh the cost. Thank you Rachel, for everything you do. ~Bryan, California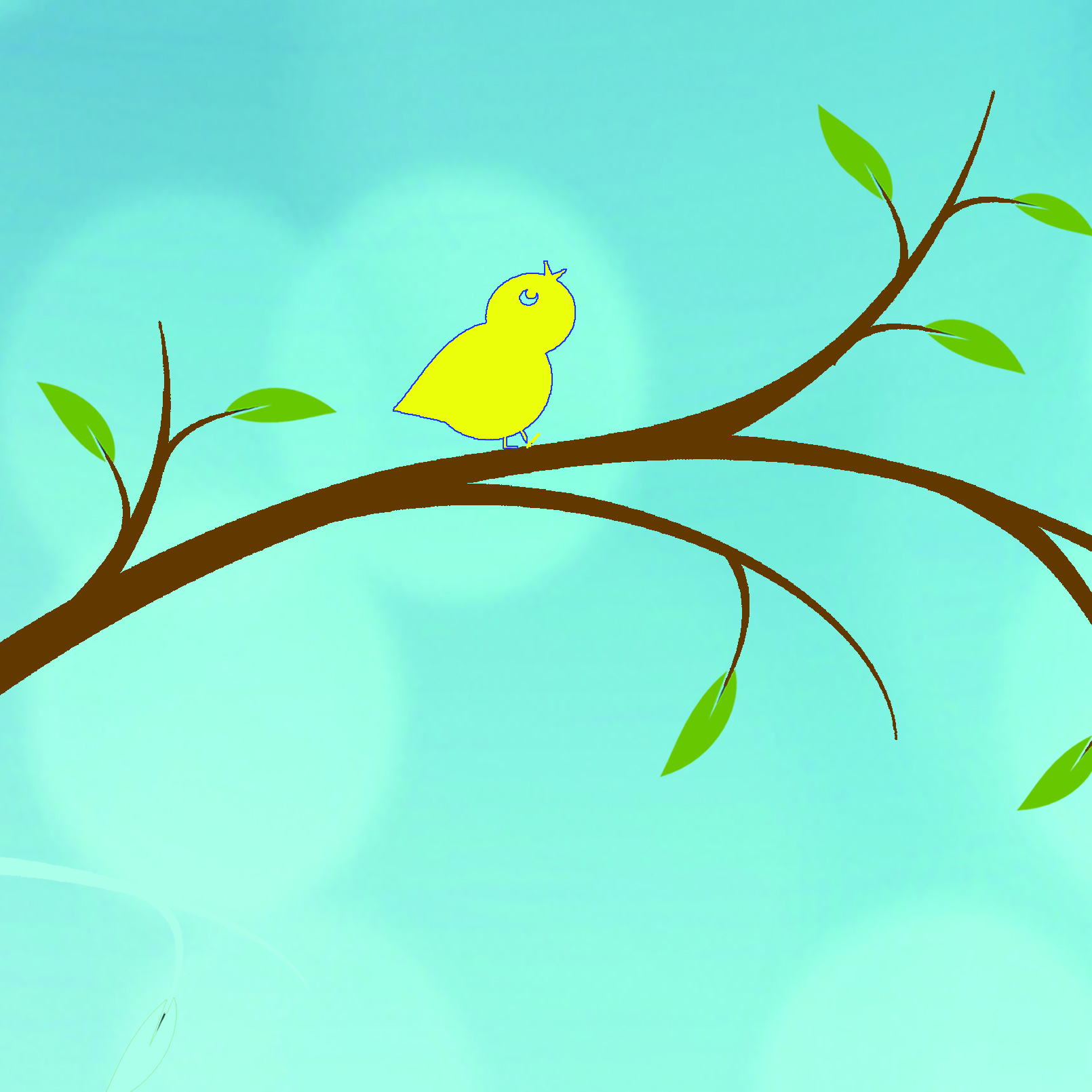 How can one possibly sum up a process as transformative as this? One that tested me in ways other forms of healing haven't, one that made me stretch with muscles that had long been forgotten, one that started to create new neural pathways when others were so comfortable - so easy to return to, time and time again. And my journey has not been mine alone. Beside me walked Rachel, sometimes sharing laughter, other times tears, opening deep secrets, always nudging me forward. Each step I entrusted her with, each lesson she guided me through. She knew what was, and indeed is, possible and somehow I followed.

Today, though but a few days from completing the Beyond Surviving program, I feel different. I am hesitant to suggested "changed," but I think I am changing. I have new skills (and am creating new core beliefs) and I am able to tap into them when I need some rebalancing. What were once patterns of self-destruction, insomnia, and tremendous fear, have evolved into slight but manageable discomfort. And yes, that's a step - so key in healing and moving away from being "stuck."

I didn't quite know what my future might look like, how I might be, or indeed whether it might even be possible to exist in the way I was, but thanks to the unwavering belief and compassion I was surrounded with through this program, I live with the understanding that what happened in my past does not create my future, that I am surrounded by others who walk with me, and that my many tomorrows exist in possibility. I am inspired and grateful. Thank you, Rachel.

~Amanda, Canada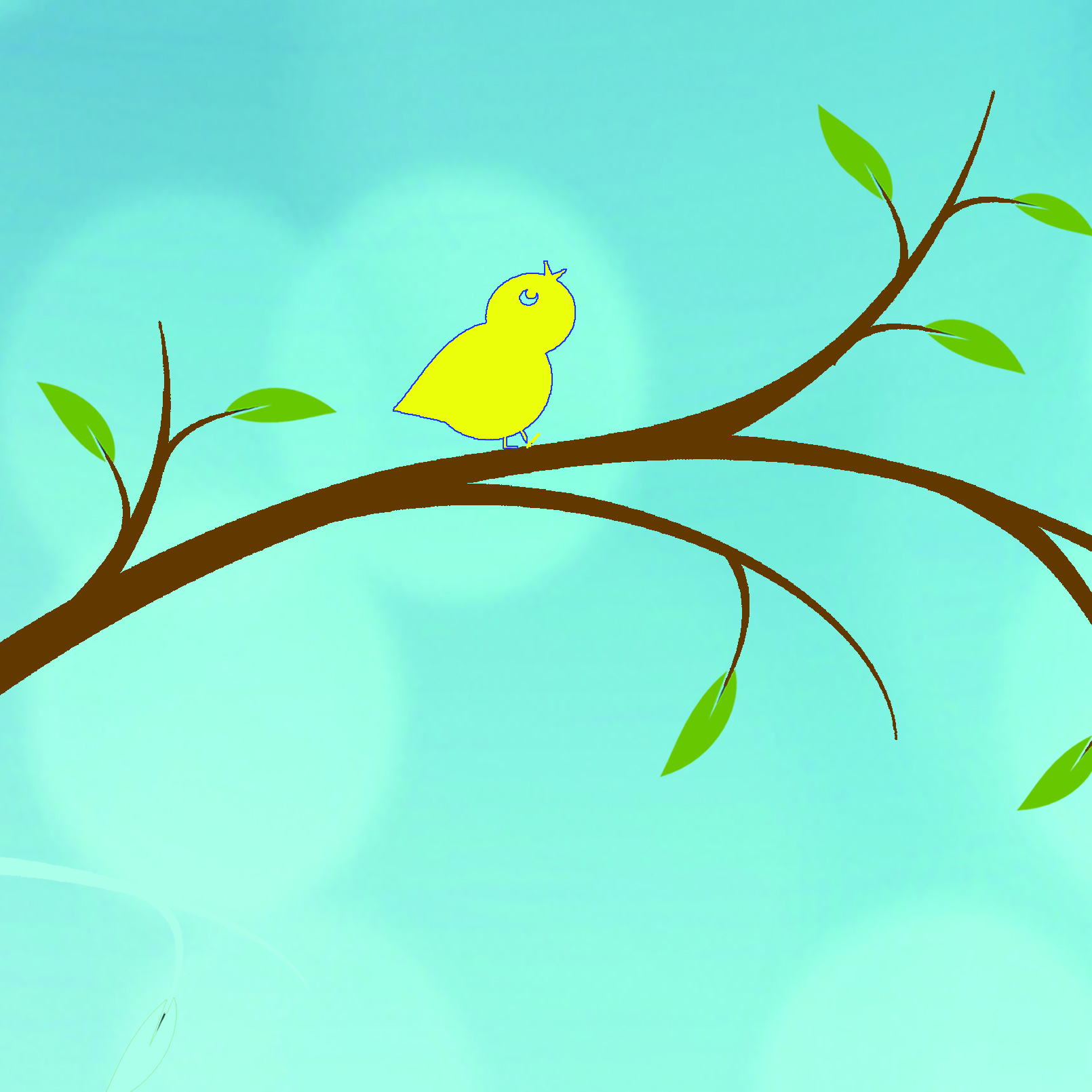 Rachel was a great help to my transformation this past year. Her positive attitude, infectious laughter, deep knowledge and sincere concern are just a few ways she impacted me. I will continue using my materials and skills gained for many years to come.

~Julia, Maine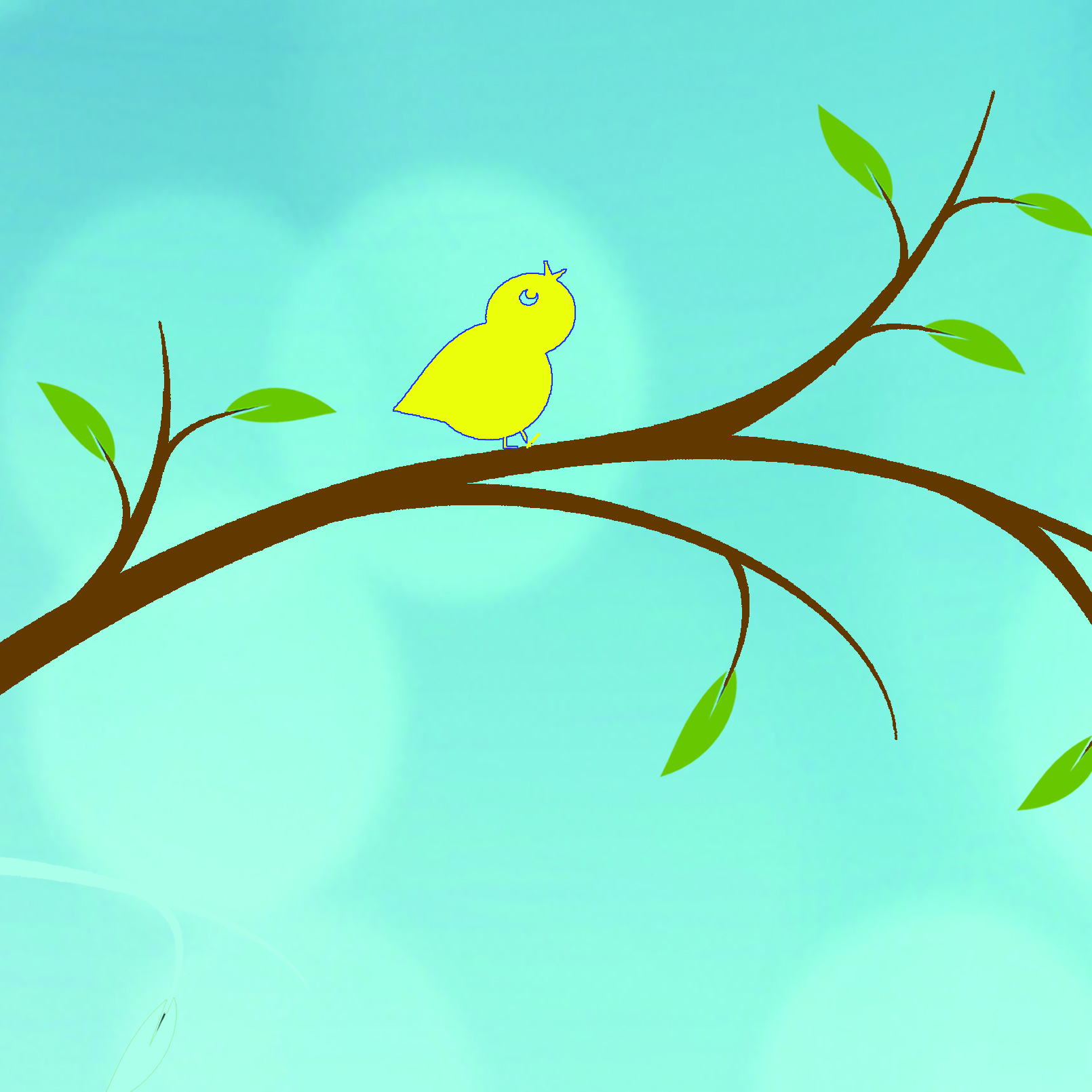 Rachel's approach is proactive and results-oriented. She is a great coach because she is caring, knowledgeable, professional, yet personable. Rachel changed my life. I am finally free to be me.

~Jen, California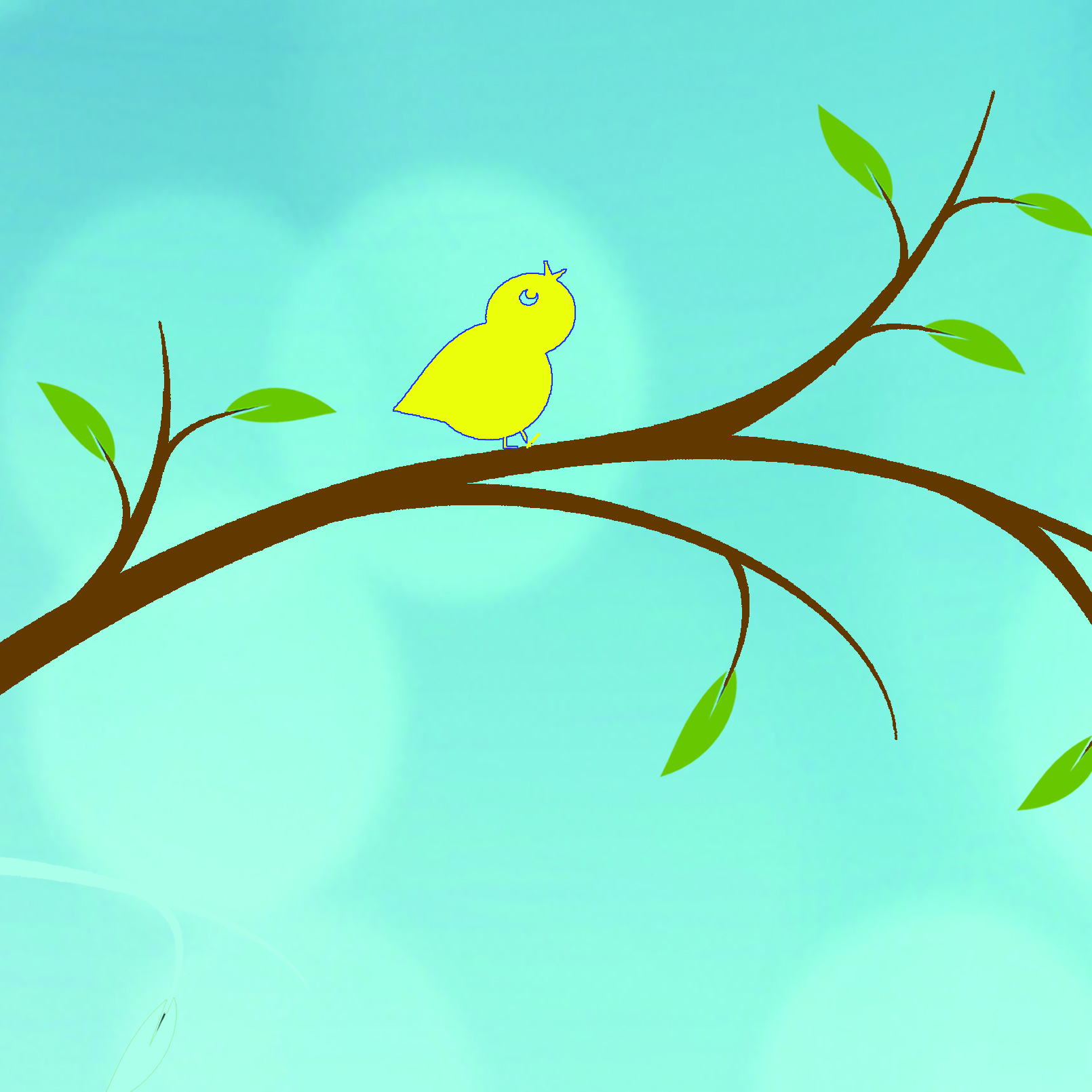 Rachel's solid knowledge, humor, understanding, listening and clear communication make her brilliant program work beautifully and seamlessly. Her unshakable confidence in me and her willingness to truly be there for me on my path brought me the inner security to dare to dive in. I have every confidence in Rachel's work and feel very, very fortunate to have had her expert guidance.

I am thrilled to be living my life free of the fear, shame and secrecy that had held me captive and weighed on my heart for so long. Rachel guided me to learn exactly what I needed to understand to move forward. This program felt like it fit perfectly and I highly recommend the program and wonderful guide to anyone in need. The work was more than worthwhile, and Rachel is amazing.

~Polly, California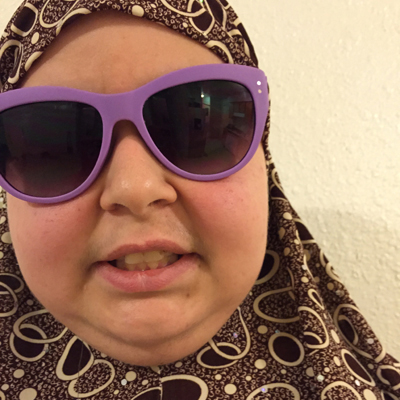 Rachel's coaching program gave me life-changing tools to go beyond surviving my past.

~Misty, Texas

Note from Rachel: As a blind person, Misty overcame more than a few challenges to participate in the program. I was blown away by her on more than one occasion!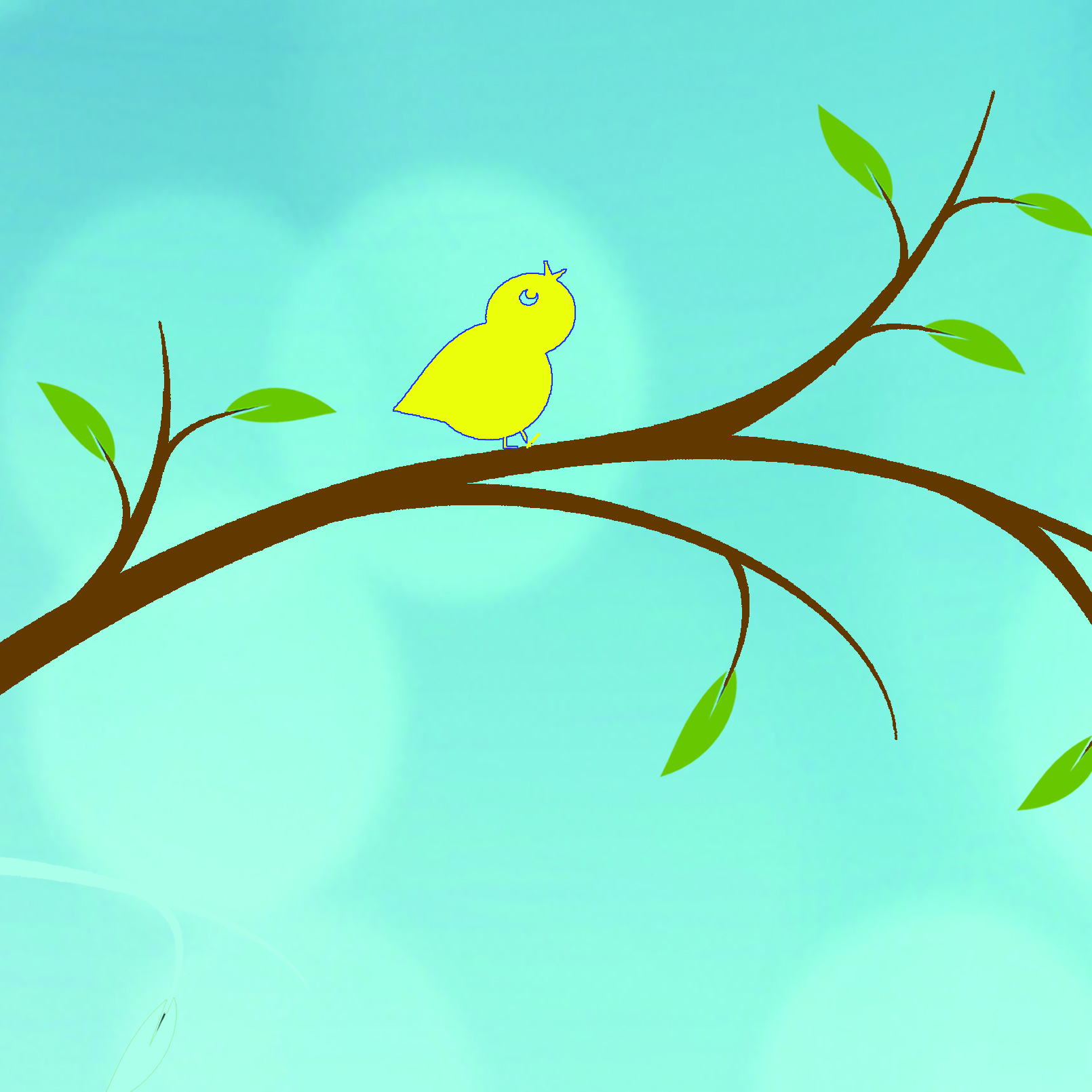 Rachel is an amazing coach. I struggled with the effects of childhood emotional and physical abuse for years. Rachel provided a structured program for understanding the impact of this abuse on my behavior as an adult and helping me find ways to address it. Her coaching style is warm, understanding, and non-judgmental. At the same time, she has an ability to dig deep on issues that really matter and not let you off the hook until you've addressed them. The tools she equips you with are life-changing.

~Dave, California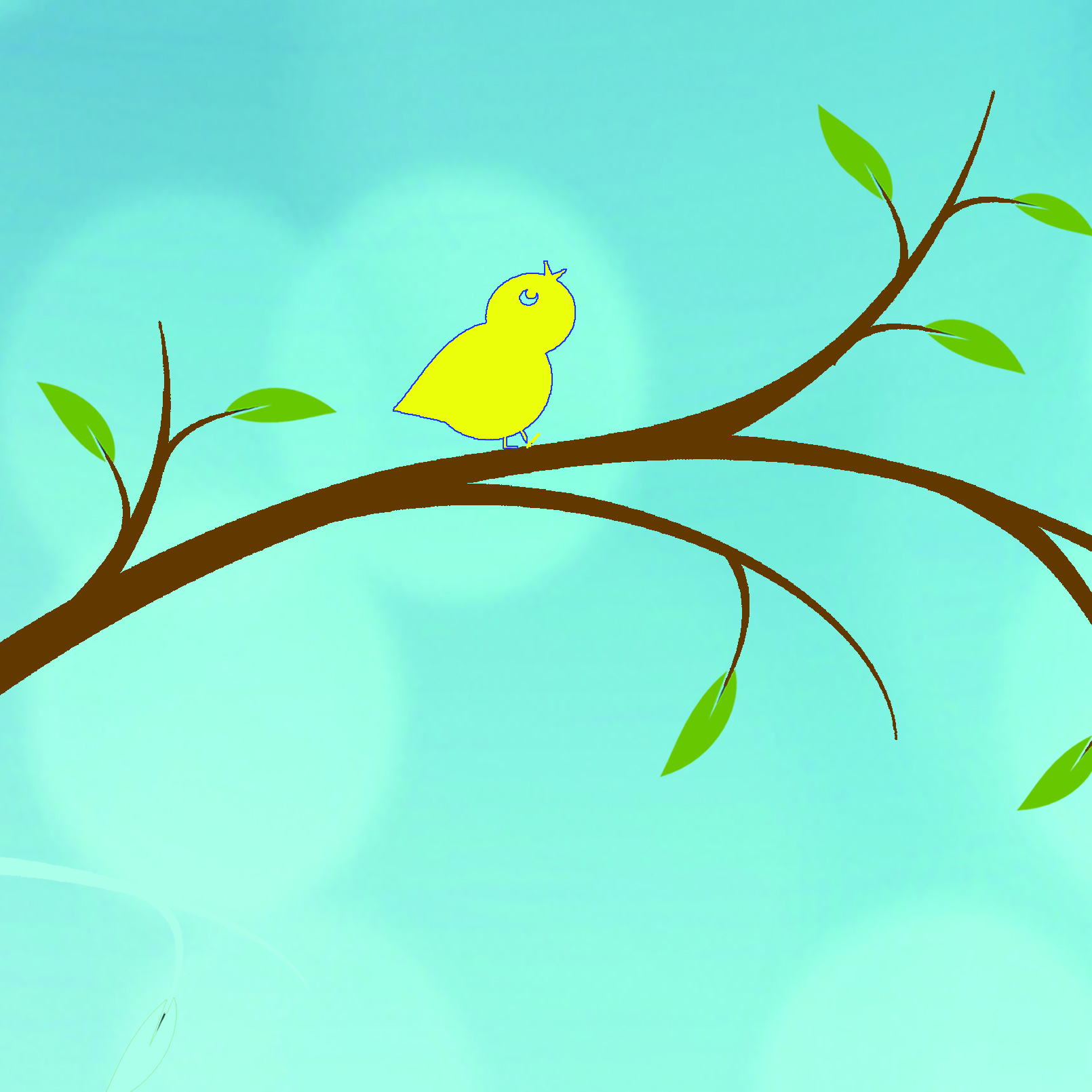 Finally a program for incest survivors! I have been looking for this for years! No longer does geographic location have to limit our ability to do this valuable work! Rachel Grant is a devoted professional and a highly skilled facilitator and coach! Her program "Beyond Surviving" is a life saver! I understand myself and what happened to better because of the other participants.

~Sally, Arizona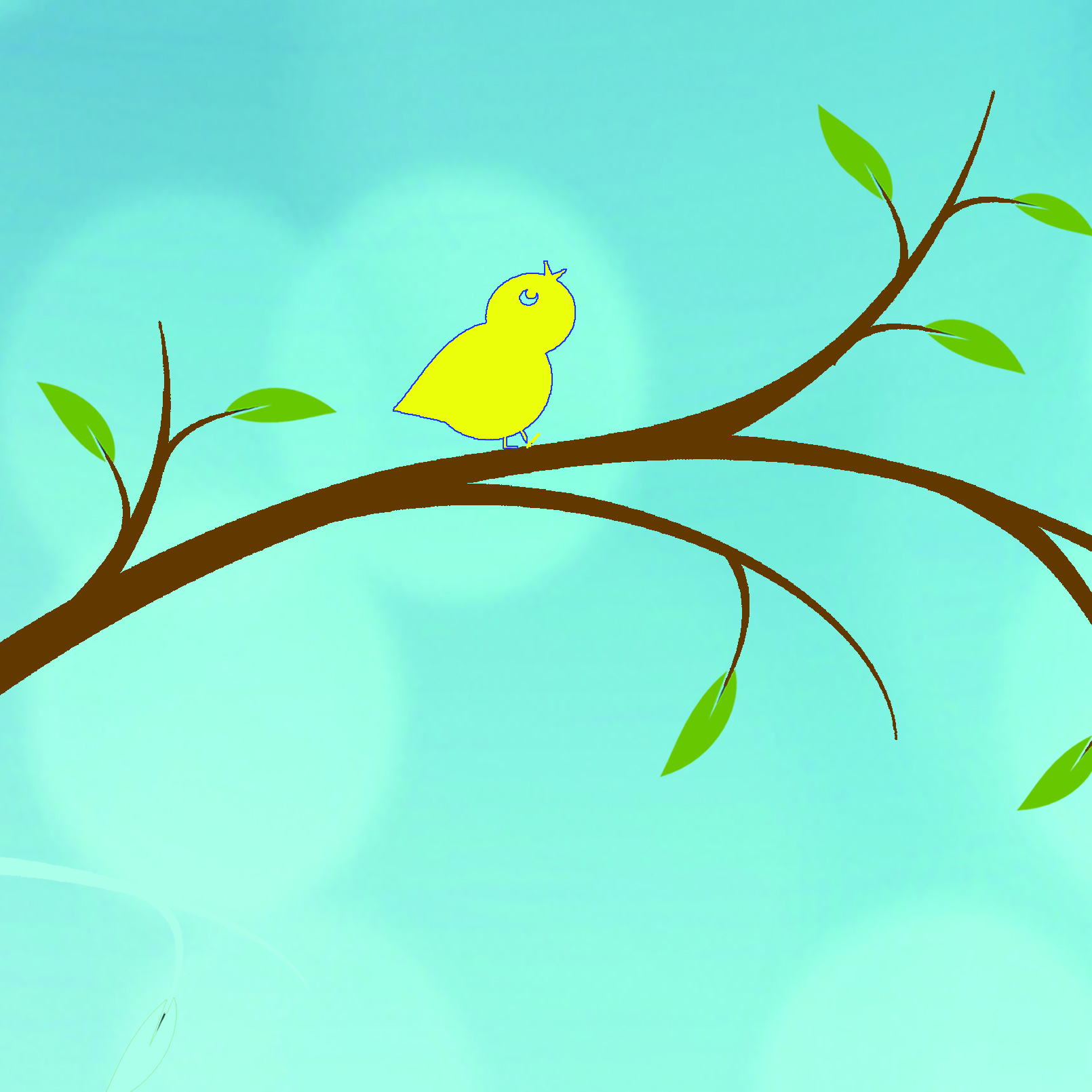 My work with Rachel has been invaluable in helping me face the past, confront the issues surrounding the sexual abuse I suffered and come to terms with my life now as a mature adult. I recommend the programme to anyone who is contemplating moving on from feelings of despondency surrounding their abuse. Face the truth and be free!

~Cherie, Bristol, UK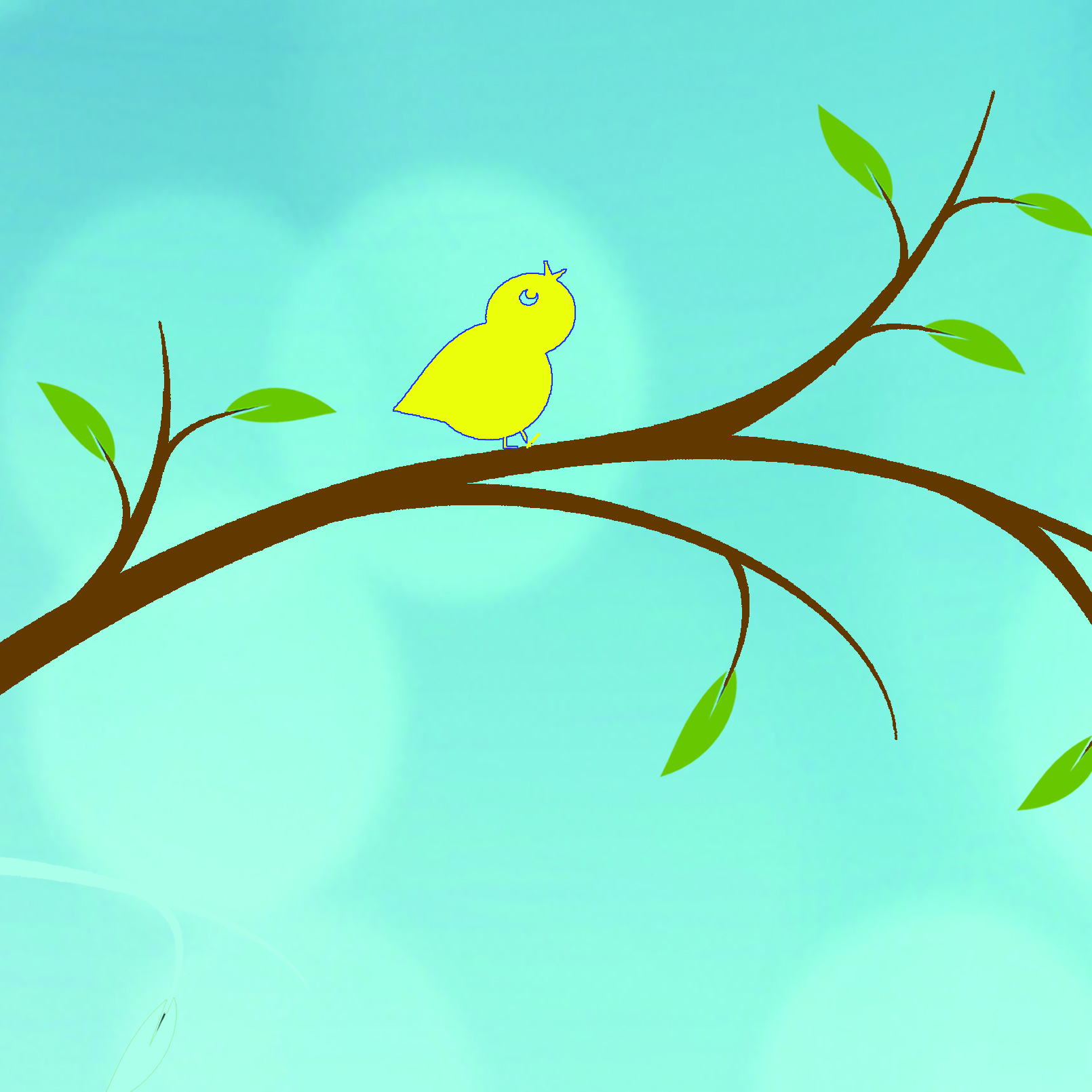 Rachel is great not only in trauma recovery, but also in helping you get out of a vicious cycle. So if you always end up dating the wrong guy, or you always break up and come back with the same guy - if you have any repetitive pattern that you want to change - Rachel will give you the tools to change your beliefs and then naturally and very quickly your behavior. After about 3 months of coaching, I got results that I had not seen in my 26 years of life. I am so glad that I reached out to her.

~Deborah, Chicago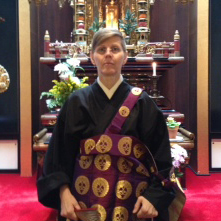 Rachel and her coaching program gave me the tools for which I spent years searching to begin to find my true self. Since the "me" I was born with barely had a chance to develop, Rachel helped "me" to find a voice and to come out to live.

~Lyn, New Jersey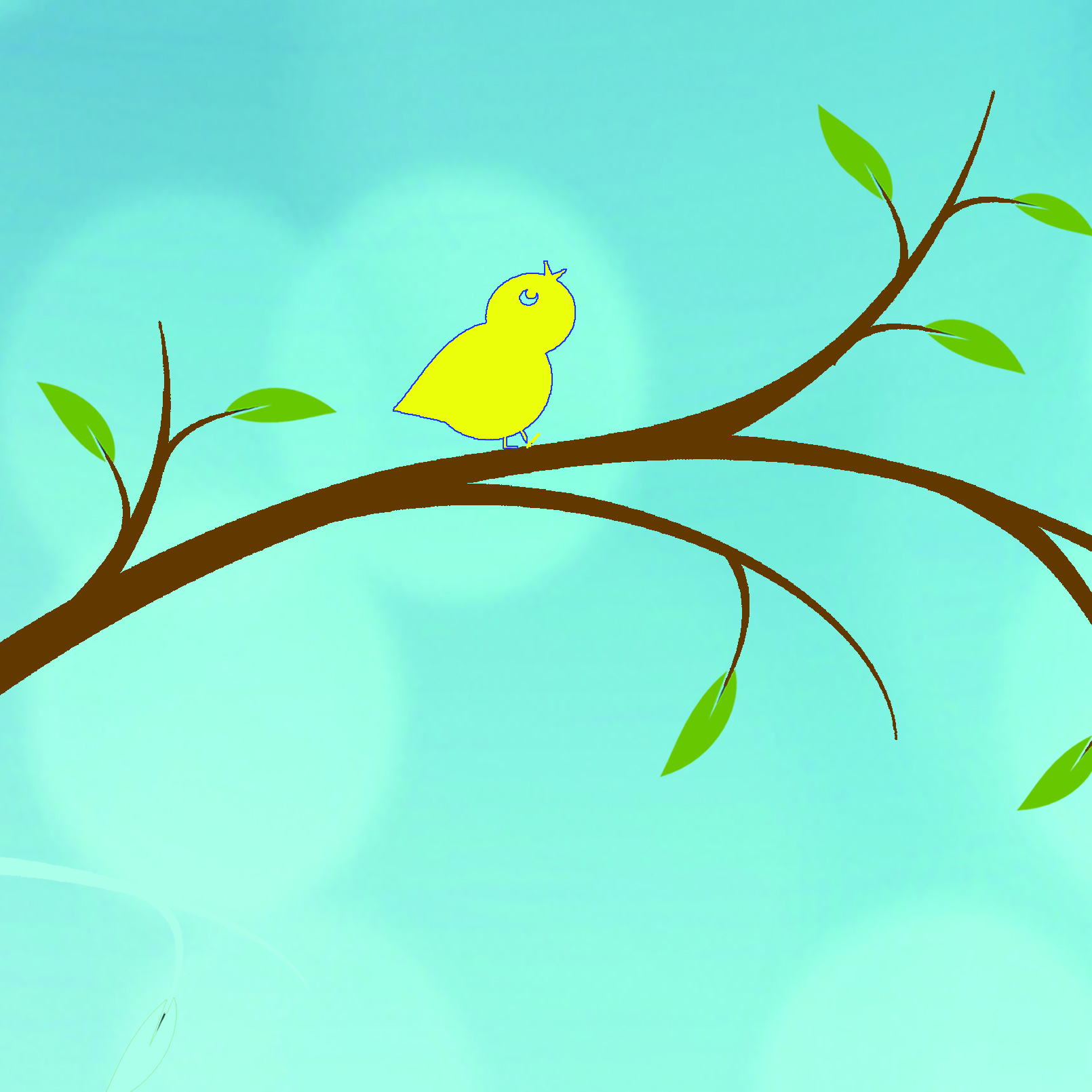 Rachel really helped me to clarify the patterns in my life that stem from the childhood experiences and now I can identify them as what they are...part of my past. I am more confident and less ashamed. Also I now know that I am not alone in the experiences.

~Anna, Netherlands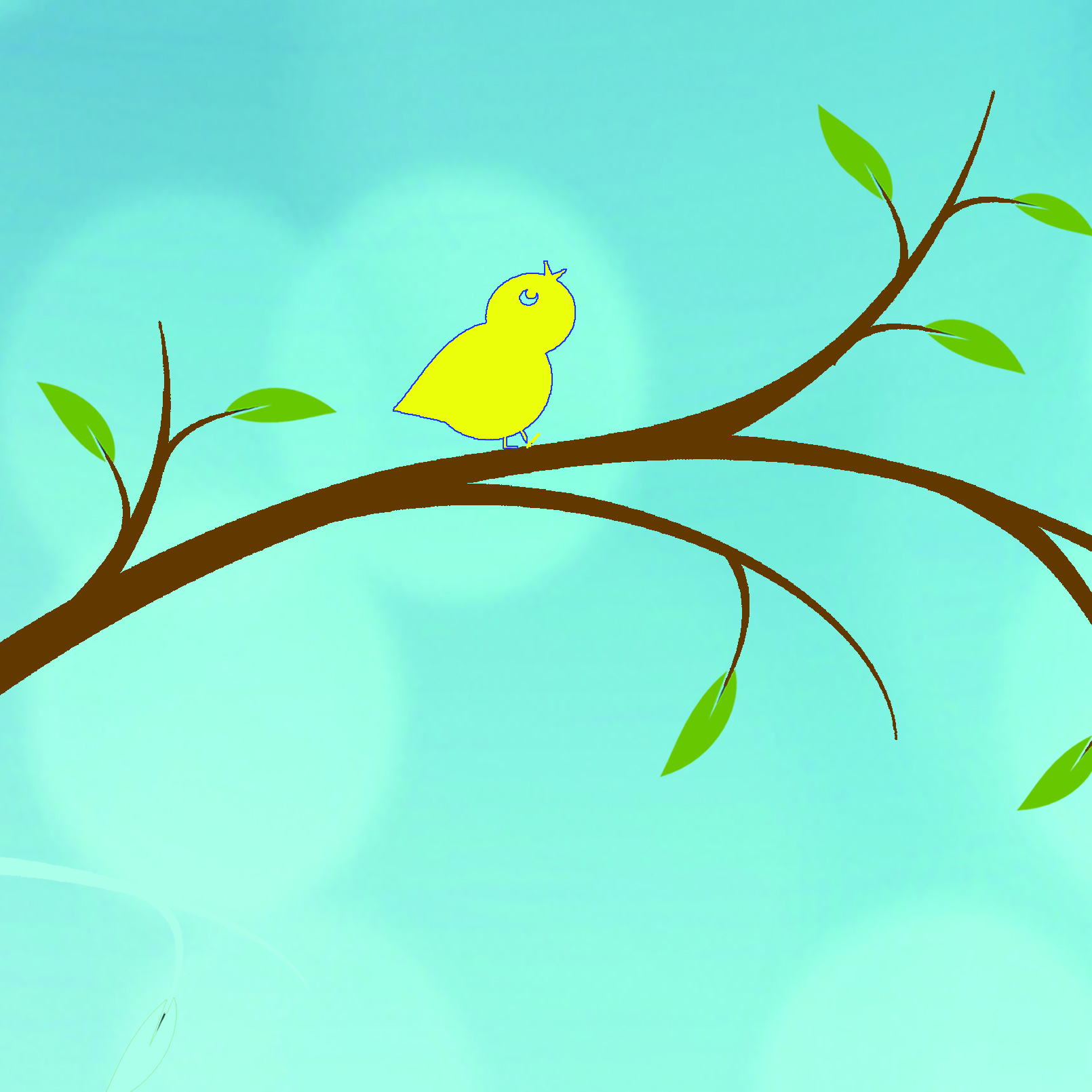 Although it is possible to help yourself heal and acquire the knowledge necessary for personal growth through reading books, the best way to accelerate your progress is to reach out for the help of a coach like Rachel Grant. Having Rachel as my personal life coach provided me with that extra human support, compassion and understanding that I needed. She gave me the tools and the encouragement that enabled me to finally start seeing myself clearly as a capable, confident and strong person. Knowing that I had someone I could count on to listen without judgment and be able to help me gain insights about things that I was going through was very valuable to me on my journey to improving my quality of life. If you work with Rachel, you will not be disappointed. I highly recommend her.

~Fatima, California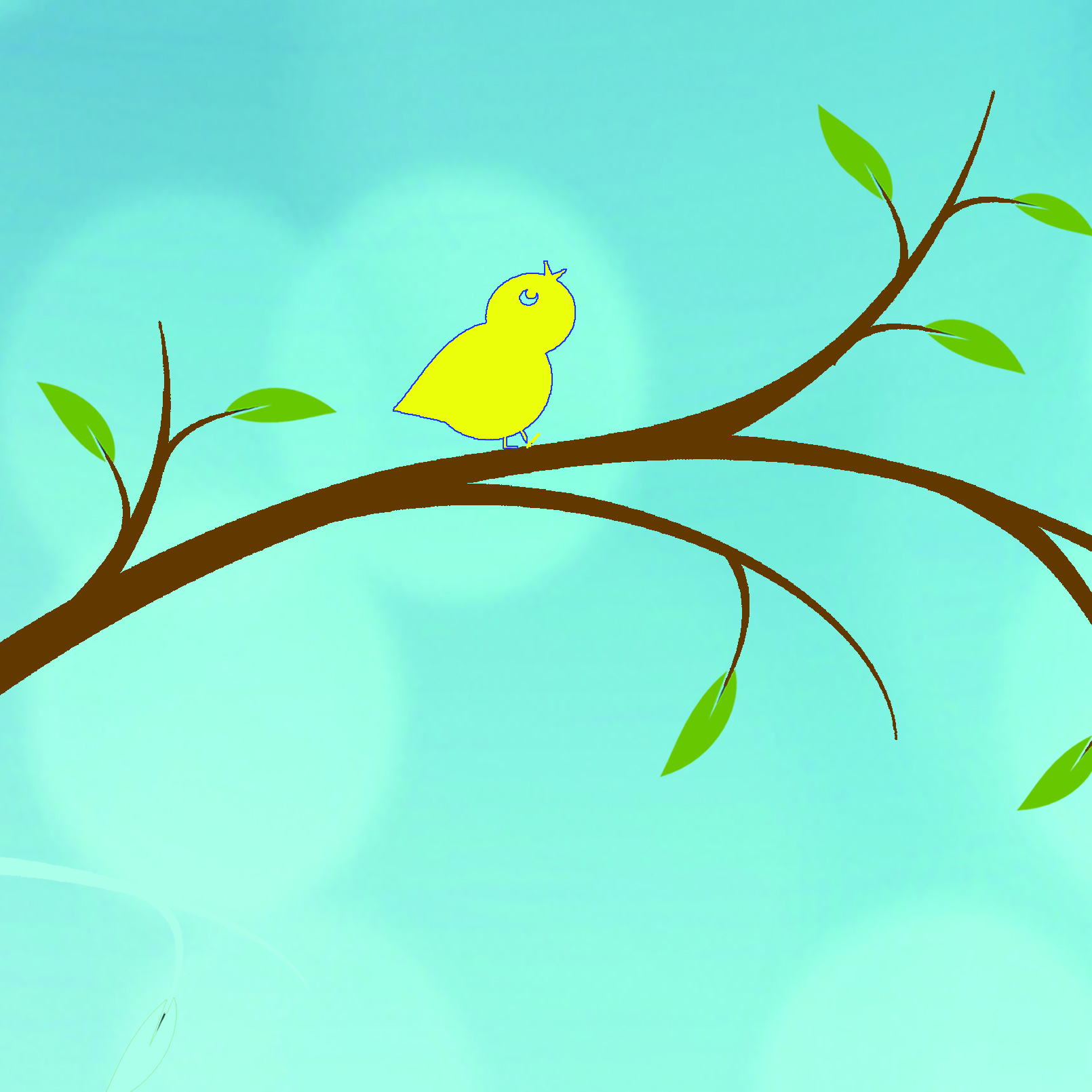 My coaching sessions with Rachel, combined with reflection and effort of my own, have clarified my perspectives on family, relationships, money issues, and my own identity. Her approach is both lively and deeply intelligent and I believe that this combination has helped retire my most deeply rooted negative thought patterns and accompanying actions. Rachel has given me space, momentum, and challenges to assist me in articulating my fundamental identity and standards of integrity. From this strong base, I have the grounding to enjoy daily life and also meet future challenges--my way. In tangible terms, I have lost weight, overcome depression, made clear job decisions, and enjoyed a wonderful family vacation.

~Even, California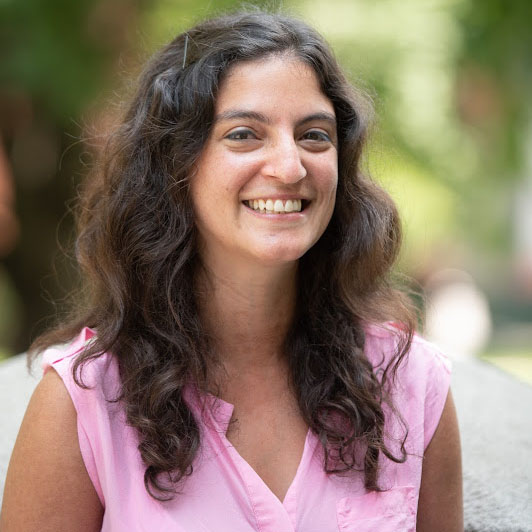 Rachel is a gifted coach and is undeniably devoted to her clients. Her guidance and unwavering belief in me helped me get through some of the most difficult times in the past four months.

~Jocelyn, Colorado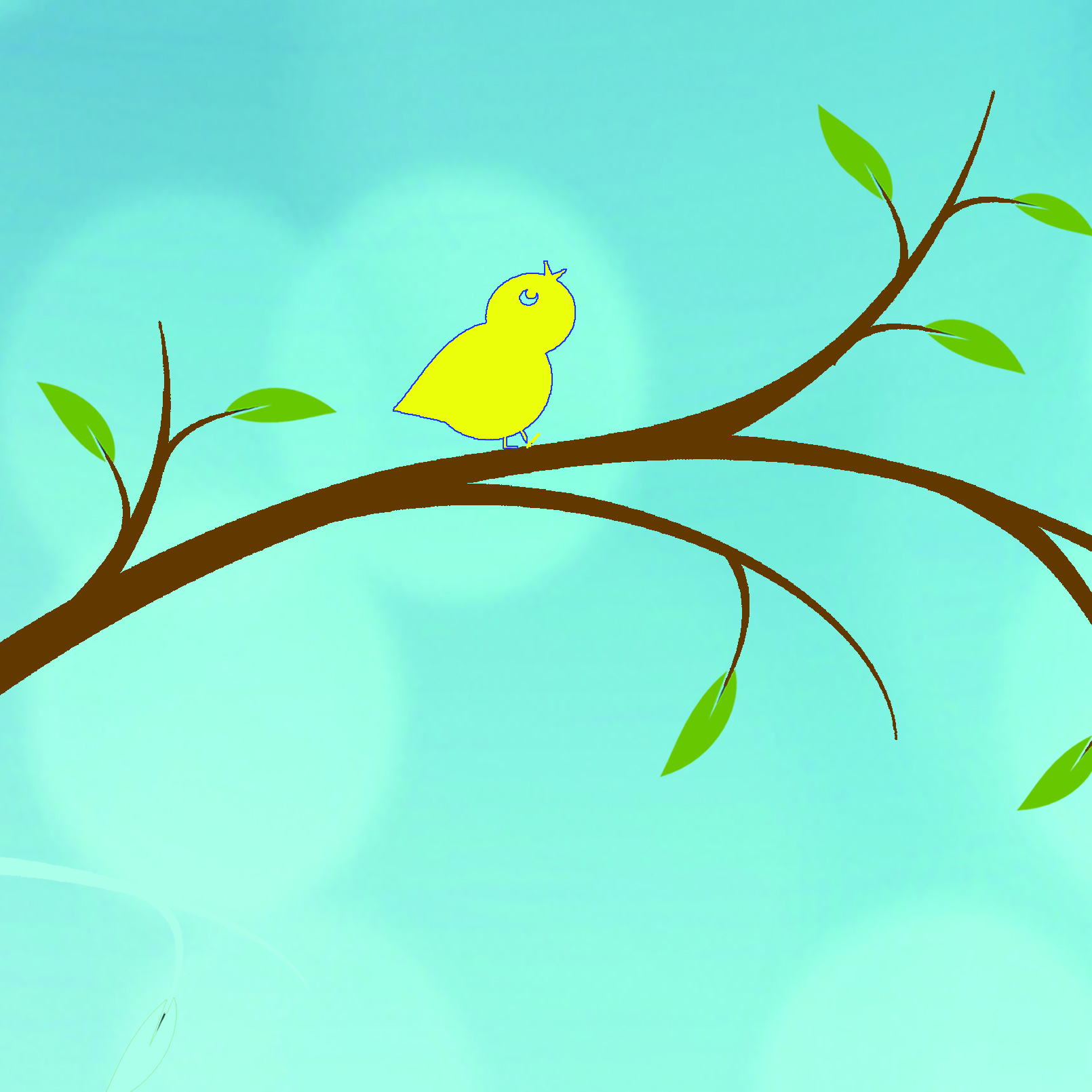 I am so glad that I finally got the nerve to contact Rachel Grant coaching this past Fall. She has taught me so many things about my life that I can now go forward and live beyond survival. When I first called and learned that the sessions were over the phone, I was very skeptical. After doing the telephone sessions with Rachel, I am truly amazed with her ability to connect with me over the phone.

~Danny, Kentucky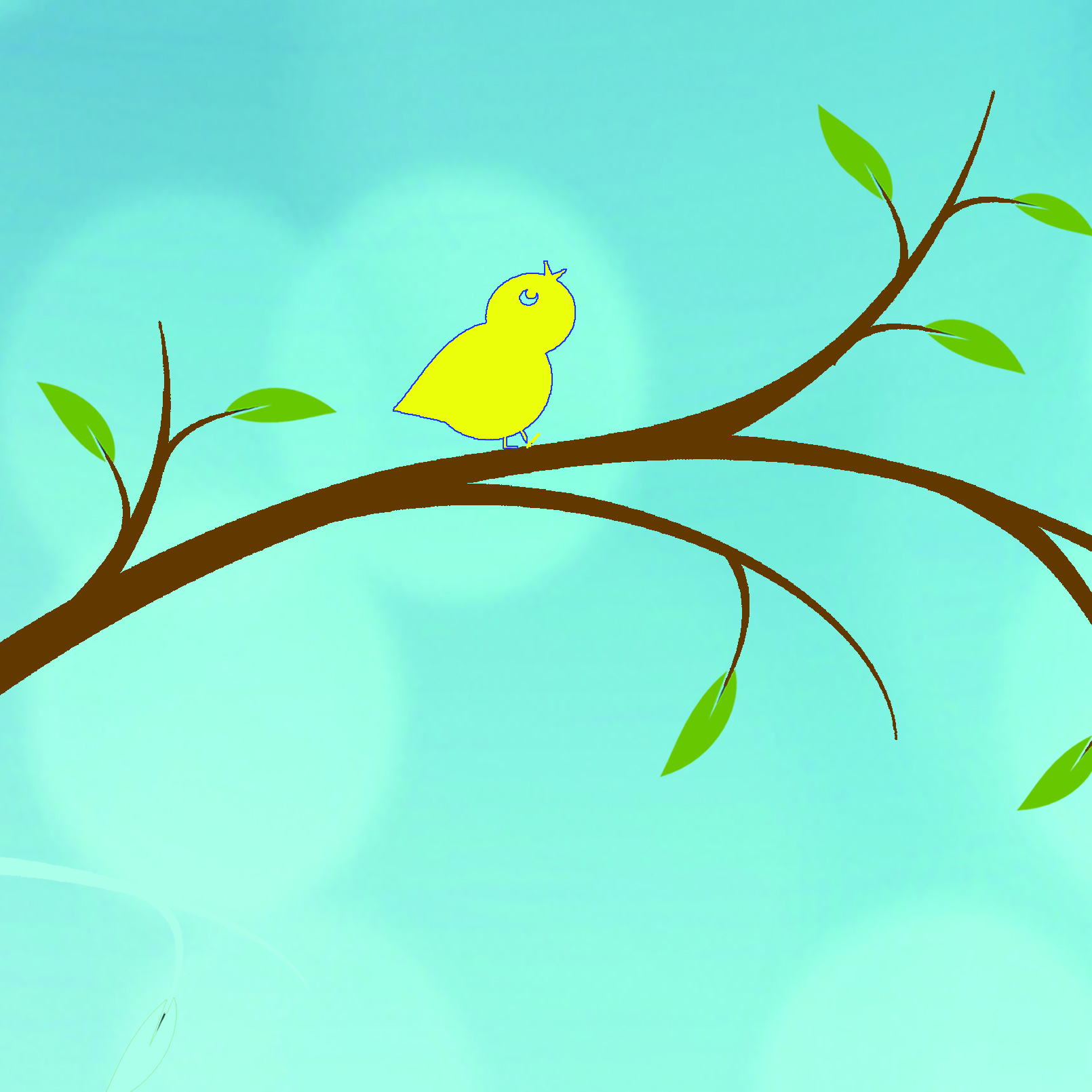 Rachel is great! She provided me with not only really good insights but also approaches to take action on those insights. I would highly recommend her.

~Jeremy, California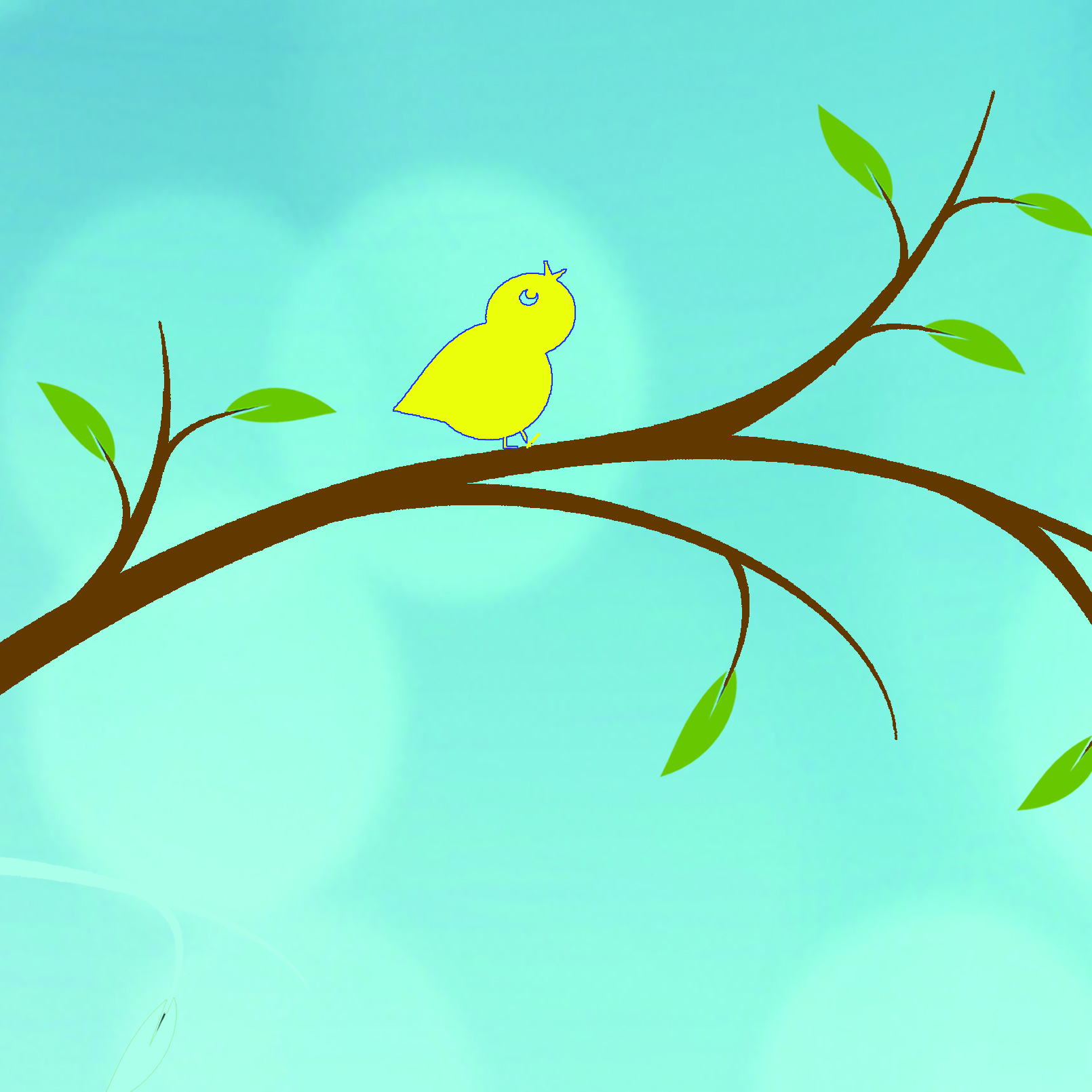 She could listen to what I said and pick up things from what I said - she has a certain understanding of how people operate - and can reflect back so that I can end up looking at the situation differently. That was one of the really valuable things - being able to see a situation I was locked into with a fresh perspective.

~Laurie, California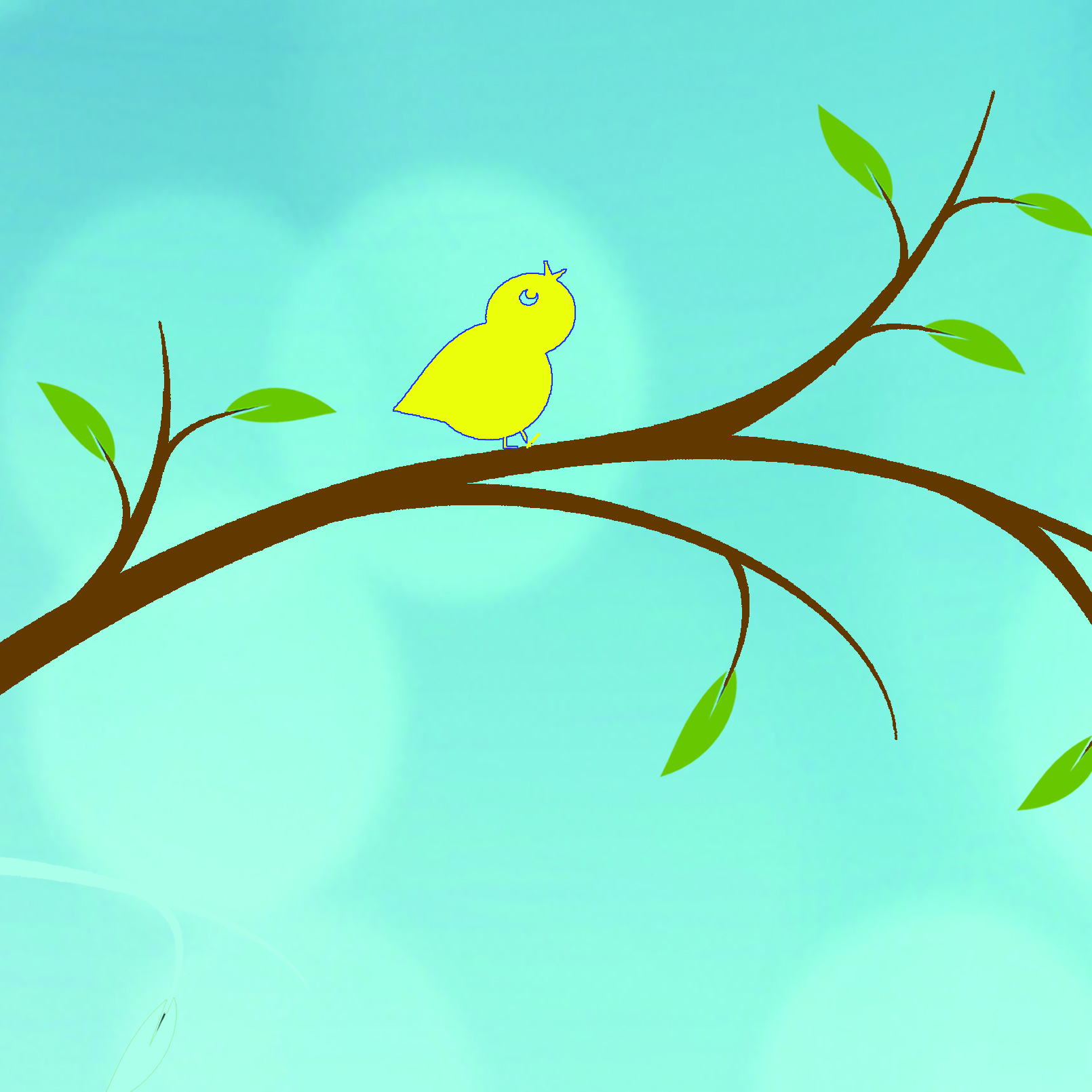 I wanted to learn how to focus and obtain my goals on my own, and to get help with ideas and how to get unstuck with where I was at. [Rachel] did help me in this aspect. I was spinning circles and had lost total direction - trying to do too many things at once. [Rachel] helped to focus me on the more important items in my life, teaching me about "clear requests" was a very big tool that is still helping me on a daily basis...

The best I have ever had! Growing up in the foster care system, I have had tons of counselors. (Even as an adult I have seen a few more doctors and counselors)... but [Rachel] was engaging, not just an ear. [She] actually gave do-able advice and tools to keep me moving forward. (NO ONE has done this before for me). She not only focused me in my business goals, but the best thing [she did] for me was to help me end my nightmares of abuse. I was so stuck in my past with the first rape ... [she] helped me to end that. Thank you! ~Rebecca, California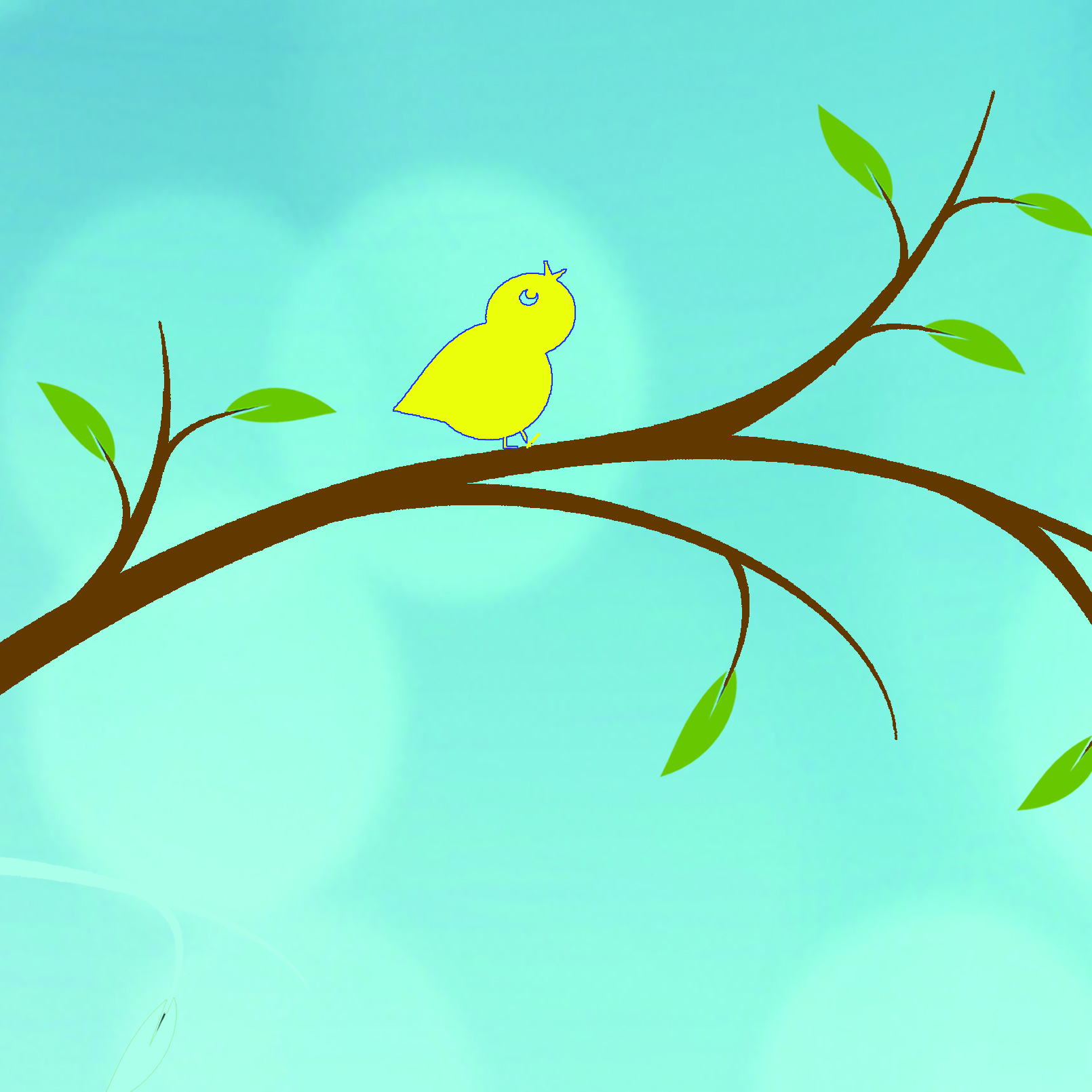 What's good:
Firm when she needs to be, but also gentle and caring, Rachel is both good and bad cop in one, which, when dealing with trauma, is exactly what you need to shake some sense into you, while experiencing acknowledgement for where you've been.
She asks the questions that seem so simple and obvious, but when you stop and think about them, a paradigm shift occurs.
She patiently helps you sort between fact and fiction.
What's bad:
Cleaning out the bones in your closet is a lot of work. It's a hard commitment to make, and at the end of the day, you are the only one who can keep it.
Great for: Changing your life and becoming the version of yourself that you prevent yourself from being.

~Laura, California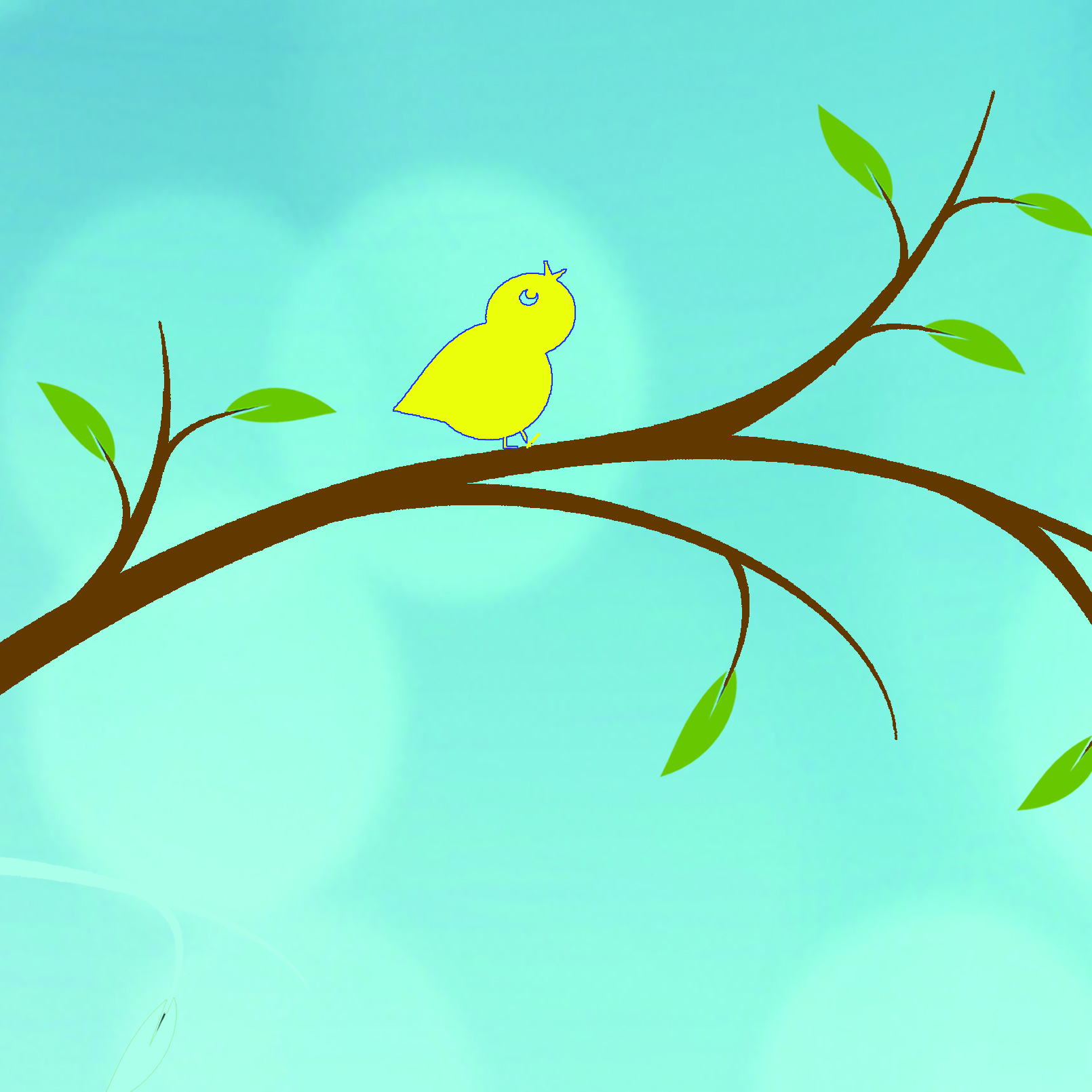 I discovered that I was really hurt and I didn't really know that before - that was invaluable to see it and get it. I haven't been in that much pain since. I've learned to set goals for myself that were reasonable. I have gained a sense of letting go of crippling judgments of myself when I'm unable to accomplish something, reminding myself to look at it as a place to learn and that's all. Also, to take the steps that I feel ok with, not the stuff that really hurts or makes me panic. I could hear these lessons many, many times, they are like music to my soul.

~Rachel, California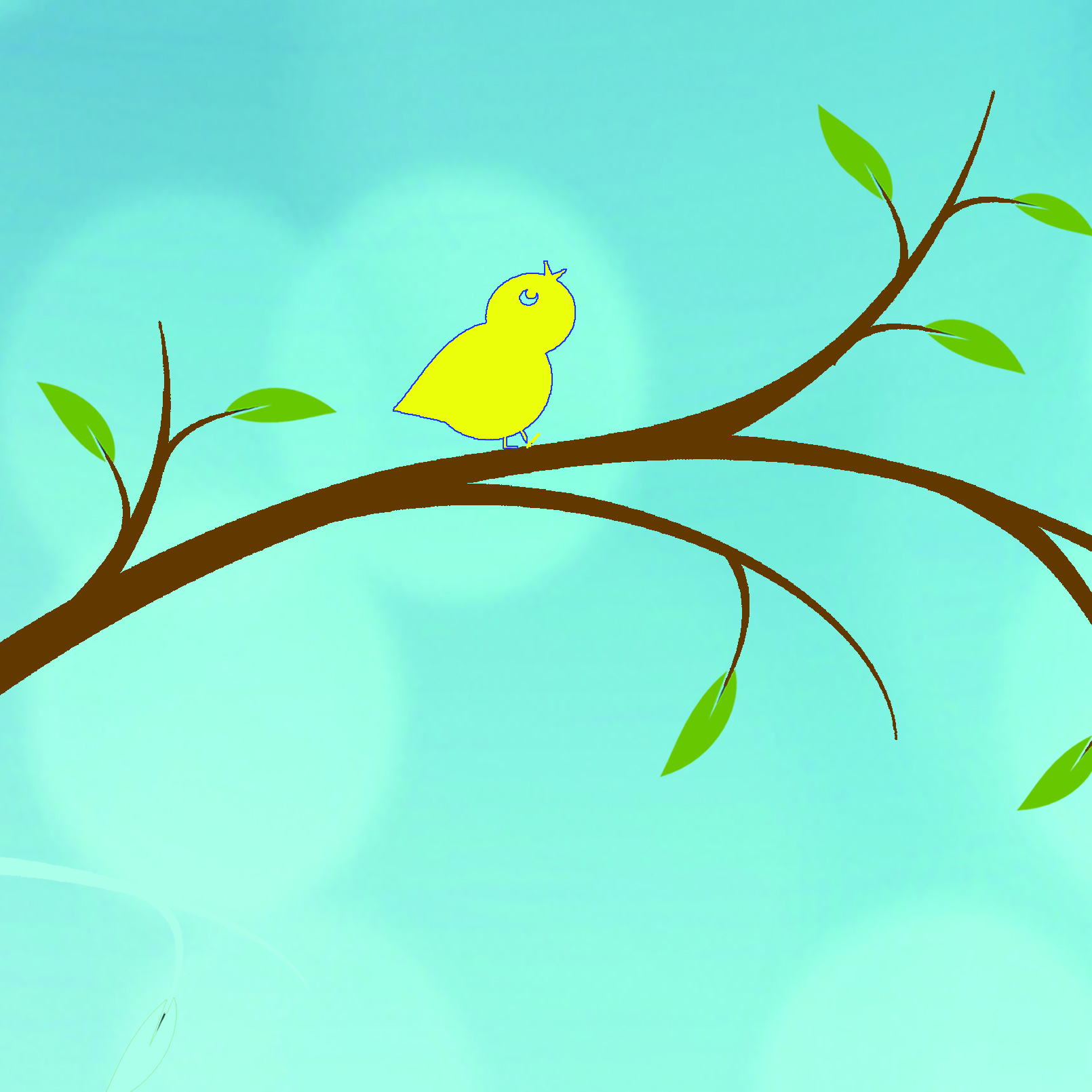 Sometimes life circumstances make you feel stuck as if there are no solutions for your problems. I was lucky to have found Rachel at such a moment in my life. Her objective perspective helped me see the situation from a different angle. Using tools that Rachel provided for me, I found myself at the new point at my life. I feel ready to take life on life's terms and move forward thanks to Rachel's help. ~Nada, California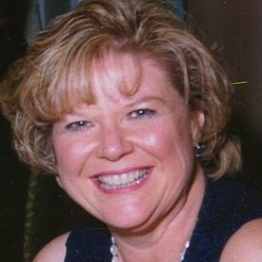 Rachel's method is brilliantly designed, and breaks down the steps you need to take in a warm, safe, manageable way. This will work for you - all you have to do is commit to the process and it WILL change your life! ~Lisa, Virginia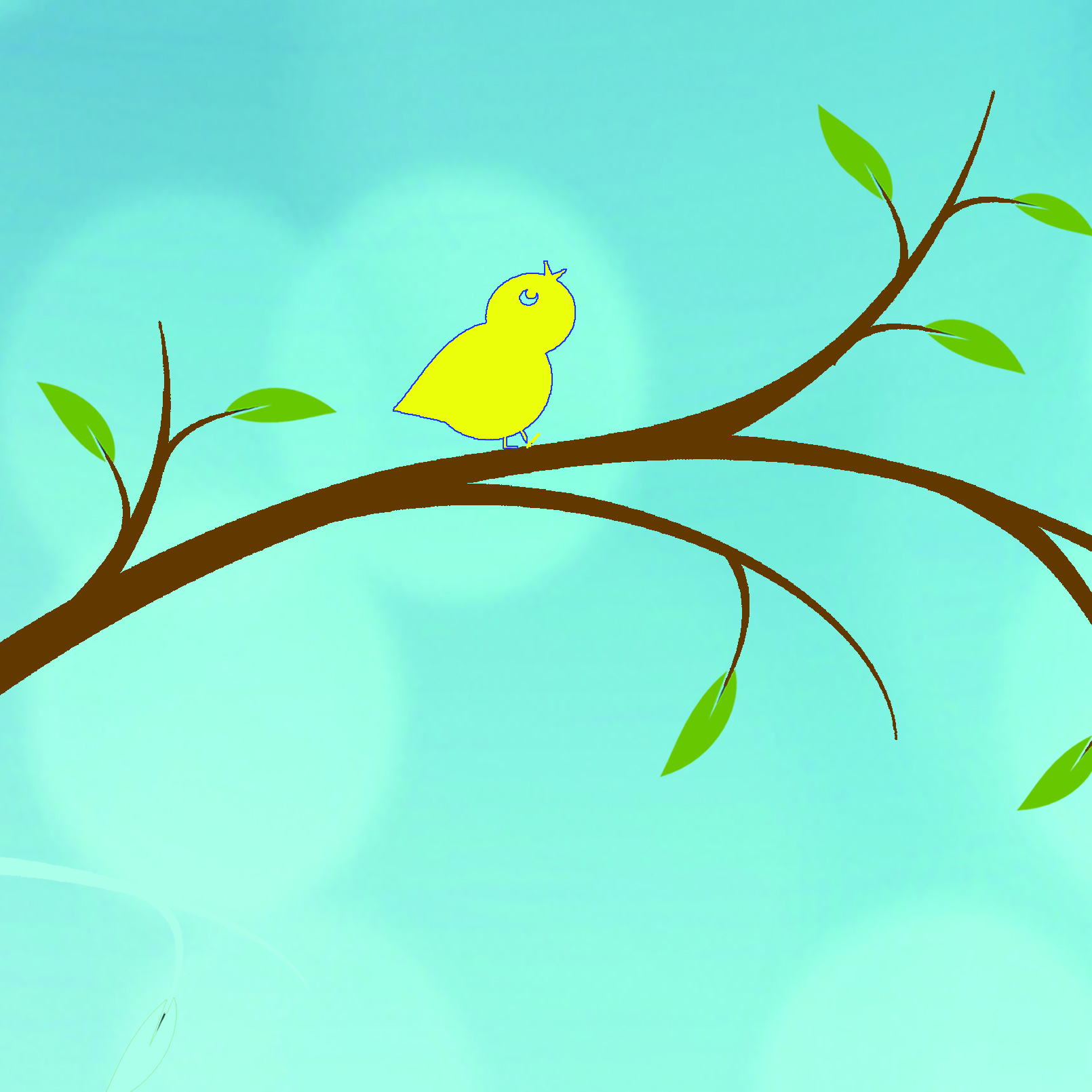 Rachel is very skilled in her coaching. I have tried other coaches and have not had the insights or growth that I did with Rachel; she is not cookie-cutter... Using her broad range of skills, knowledge and on-target intuition, she truly listens to what you're saying and figures out what is best for you; her exercises and tools for change are innovative and effective. She kept me on track in a way that felt like she had my best interest in mind at all times which made me feel very cared for. She is warm and thoughtful and smart; I would highly recommend her to anyone looking to make positive change in their life. I am grateful for the time we worked together.

~Alyx, California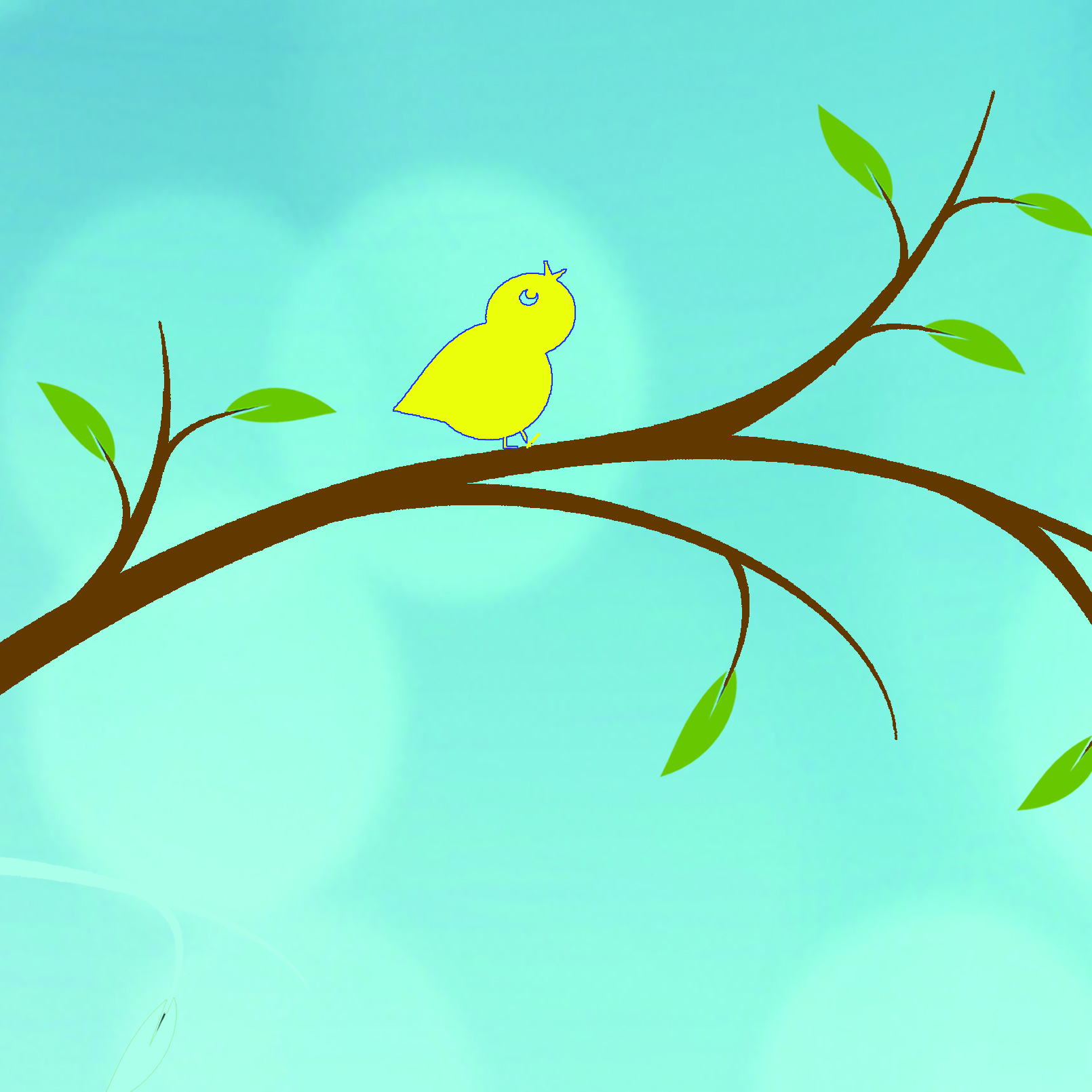 Loved [her] good humor, perseverance, skill bank and creativity. I found [her] undauntablility (which I know is not a word) helpful. I could say my negativity and not be worried about [her] reaction, or at least not very worried! [Her] big heart, creativity, ability to stay on task are inspiring! ~Annie, Oregon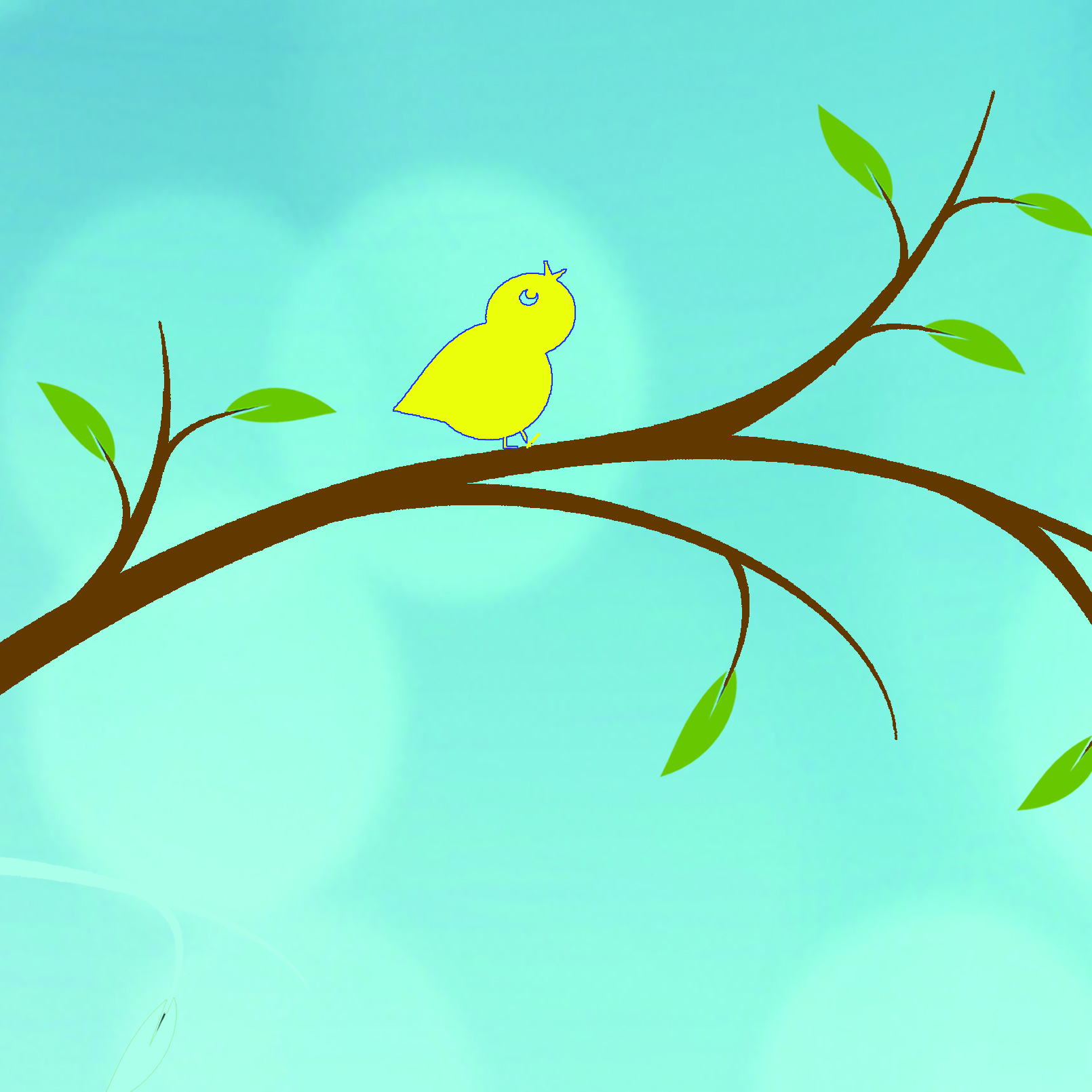 I was very reluctant to try Rachel's program. I'm 57 and I've been on this "recovery journey" for over 35 years. I've considered myself a "survivor" because of my traumatic childhood. Just finished "Beyond Surviving program" and I'm totally AMAZED at the content of this program. It truly brought me beyond "surviving" status in four months!! I have learned life changing tools here that have so positively changed my self thoughts and behaviors that it's quite transforming!!!! I highly recommend it!!! I wish that I had found this earlier in my life!!

~Cheryl, Canada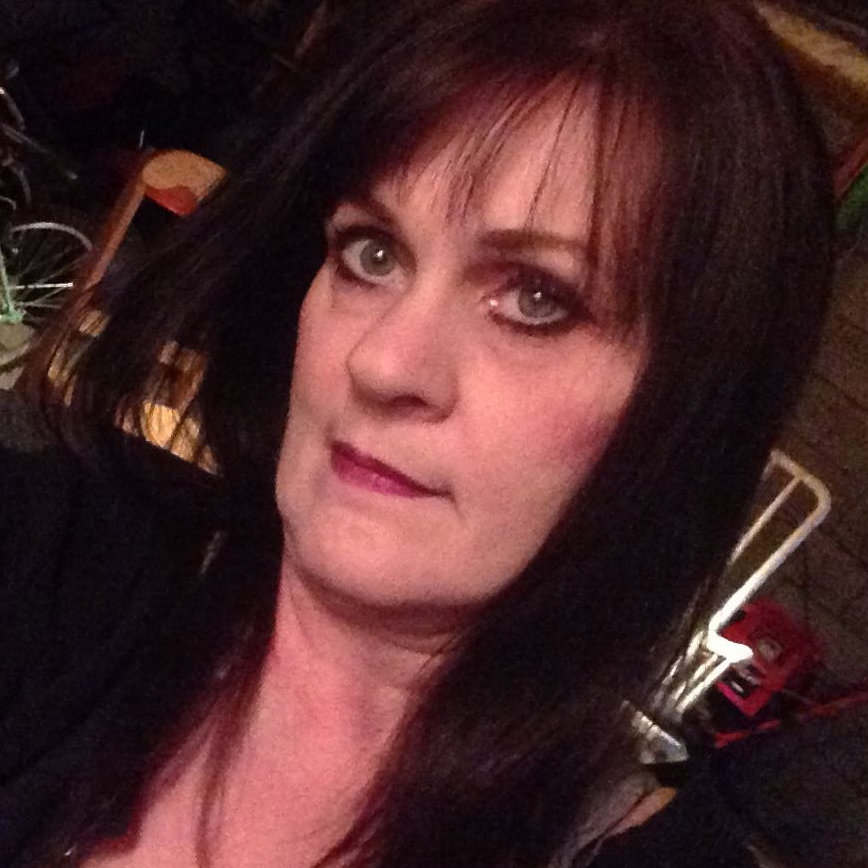 The coaching I've received with Rachel Grant has been wonderful and so helpful. I can't express enough how her caring was noticeable right from the get go. Her personal knowledge and skills to communicate in assisting survivors of sexual abuse including other abuses is excellent. She holds us accountable for our own healing yet is there with us through it with warmth and understanding. I personally feel grateful for her and the coaching I have experienced and feel I have very good tools to take with me in my journey for continued healing from abuse in my life. Thank you Rachel for everything you have shared and assisted me with in this very scary but much needed journey. You have my respect and gratitude for giving of yourself to me and many others as well. The world is a better place with you in it and I am a healthier and better person from your coaching. Thank you so much!!!

~Trish, New York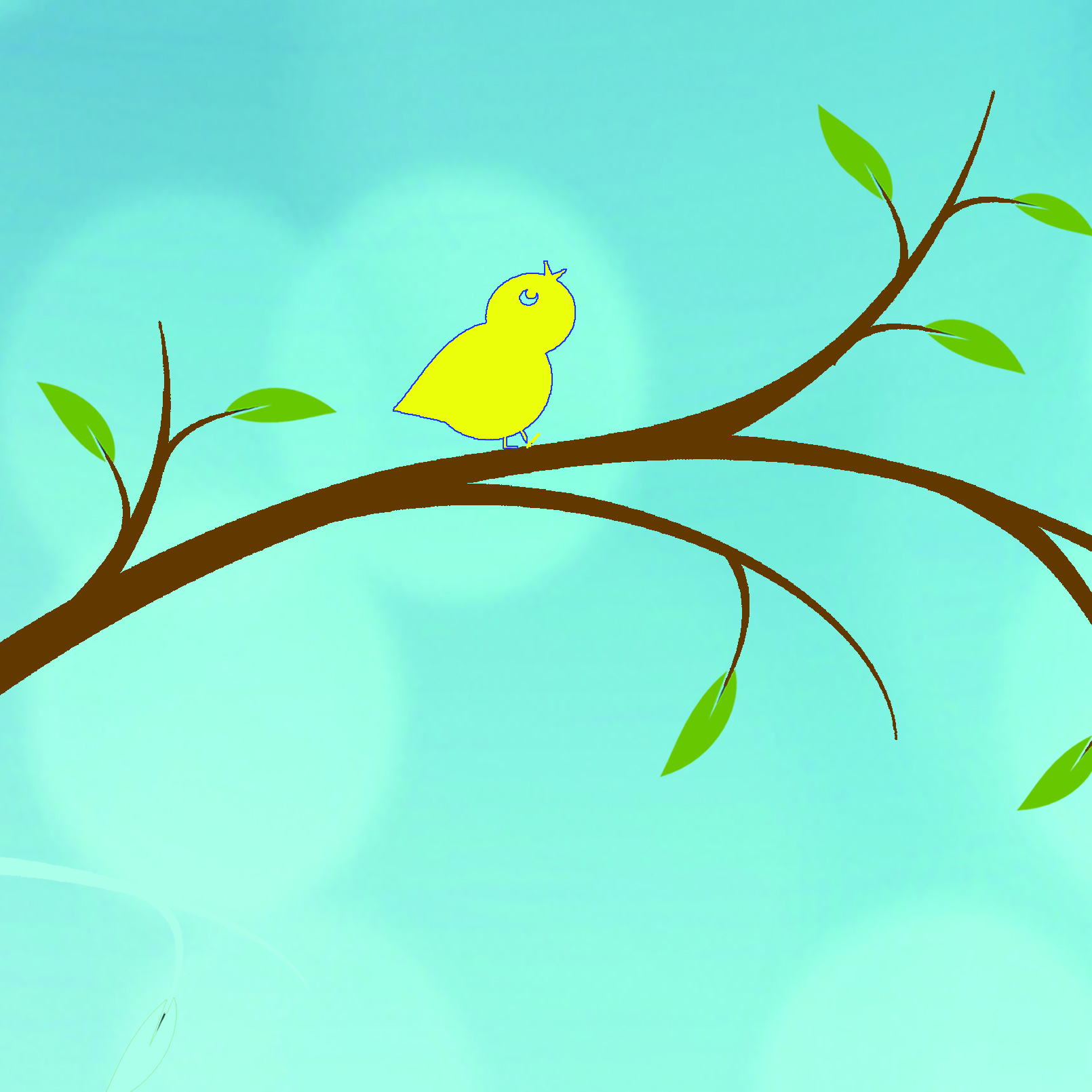 [Rachel] is a fantastic reframer! [She] also has a great ability to draw from past conversations and make connections that I would have never caught on to. I try to be a very present person. Coaching encourages that "presentness" while becoming even more conscious of the past, present, and future. I am very grateful to have broadened my life experiences with coaching. I am a better person for having branched outside of my comfort zone.

~Meegan, Oregon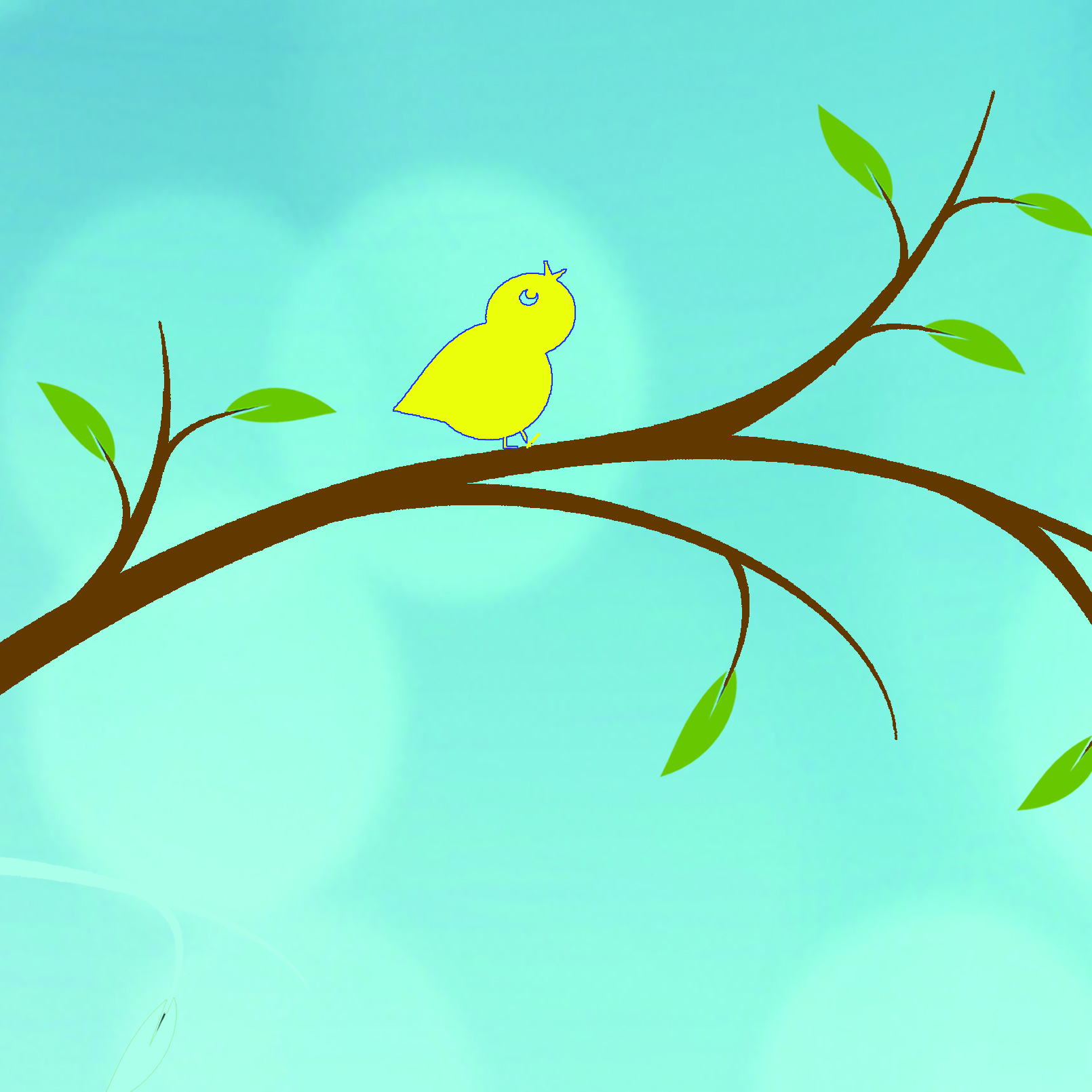 At the time I approached Rachel, I was being very successful with my career. I was finishing my second masters, starting an internship in a major company of which I ended up getting a job offer. I felt very accomplished in many aspects of my life. I had great relationships with my family and I had really good friends with whom I kept meaningful relationships. However, I had never been in a romantic relationship, and I did not know what the problem was. After only 5 sessions with Rachel I became aware of false beliefs that I held for all my life and were keeping me away from romantic involvement. In that amount of time, I replaced my false beliefs for positive beliefs and noticed a change within me. Now I am ready to observe the behavior that my new beliefs will create.

~Deborah, Texas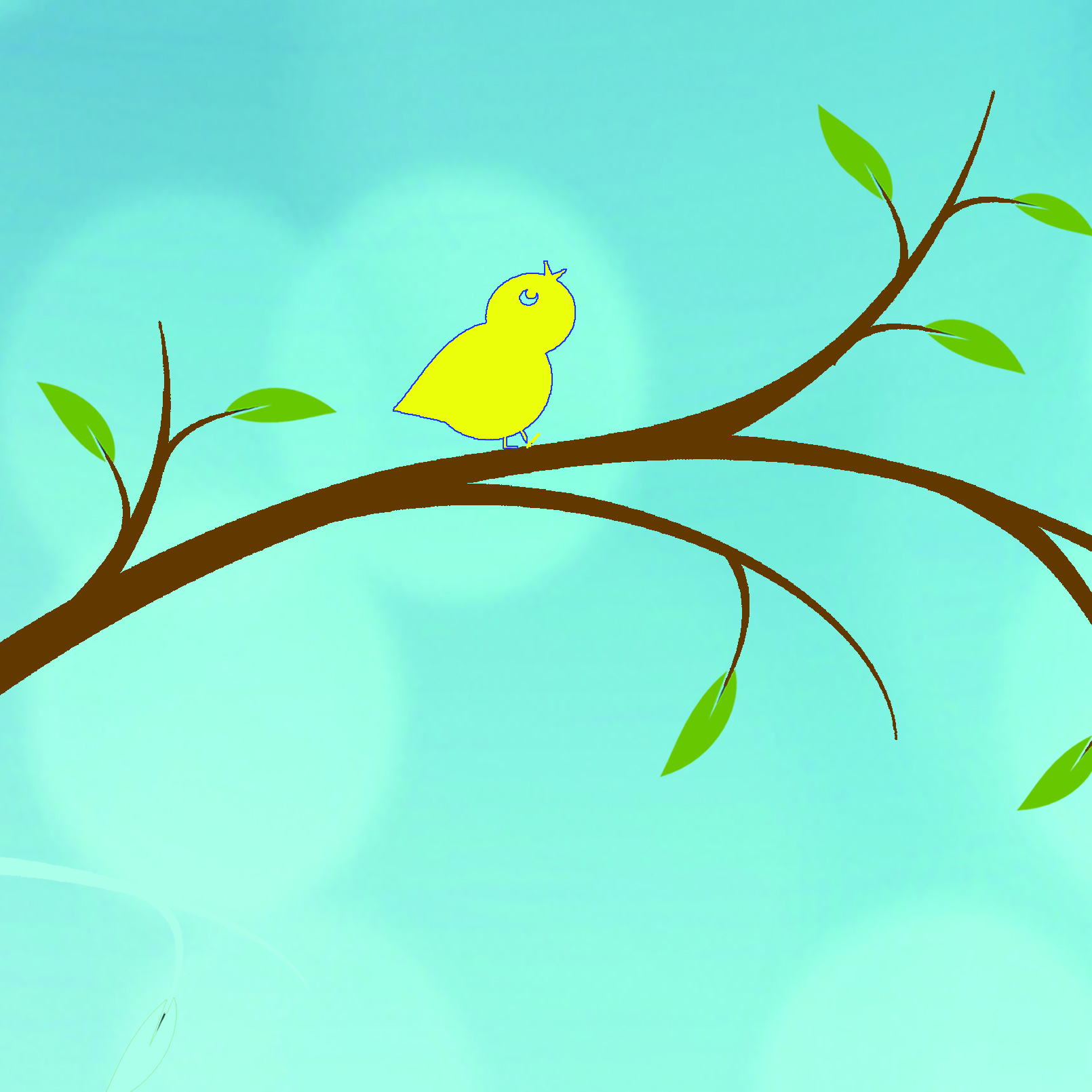 Today, I'm feeling my old self again, the way I remembered me to be: self-confident, enthusiastic and smiling. Rachel shifted my perspective and it really took hold after hearing the same thing over and over from her and other people as well. She is very skilled at asking the right questions, so that I had to find the answers for myself and discovered along the way where my thinking was colored by negative experiences. I'm now in the right place to conduct a positive job search.

~Renate, California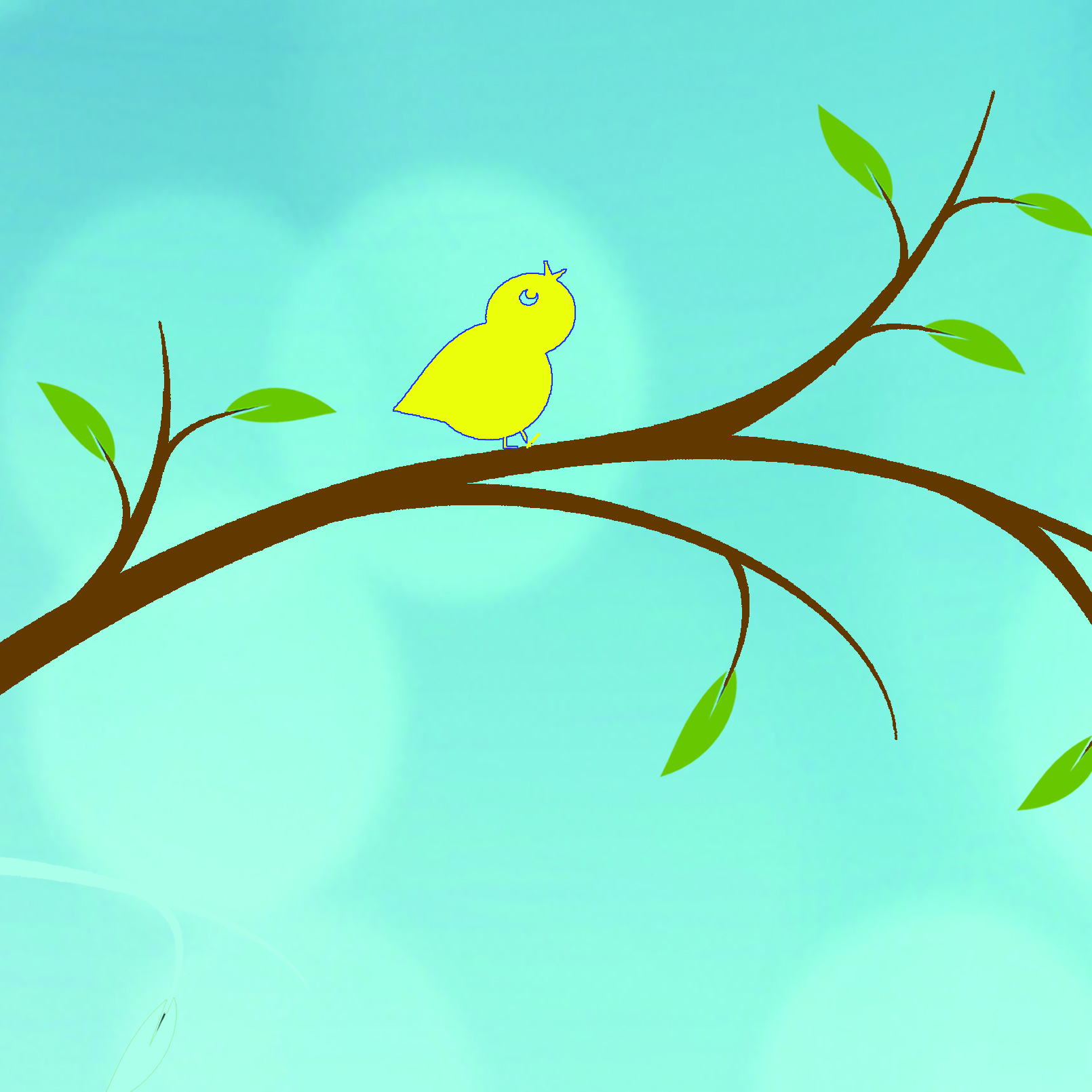 Working with Rachel Grant has allowed me to, finally, start to recognize my original self. To separate out from my biggest fears and perceived personal failings. To see those same painful beliefs brought into the light with care and love and total understanding, always safe and supported, has been the greatest gift I could ever have given to myself. She is the difference between feeling like the future is an abyss....and realizing that there is a bridge; and one that you are capable of building yourself! Thank you Rachel for sharing with me your expertise, joy, laughter and incredible, life changing strategies for living and loving into the future.

~Samantha, Spain
START YOUR JOURNEY TODAY
---
To start your journey to Beyond Surviving, your first step is to schedule a complimentary Discover Your Genuine Self session.
During our time together, we will:
Discover the #1 belief that blocks you from letting go of the past and moving on with your life
Create a vision of the person you will be once you strip away the lies and pain of abuse
Identify your fears and doubts that keep you from achieving this vision
Learn the powerful actions that will move you from feeling burdened and broken to finally feeling free and normal
Decide if the Beyond Surviving program is the best next step for you
SCHEDULE NOW!
---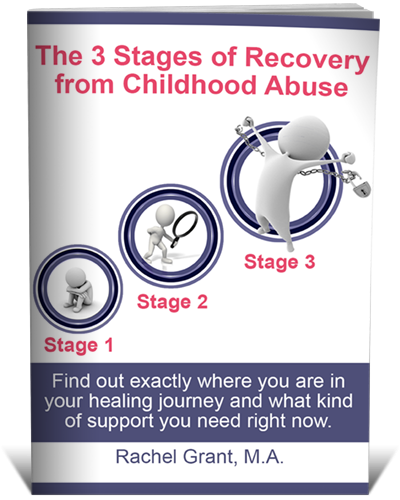 Sign up for my free guide so you can stop spinning your wheels and instead navigate your way through each stage of recovery with ease and clarity. Get the support you need today!
GET YOUR COPY